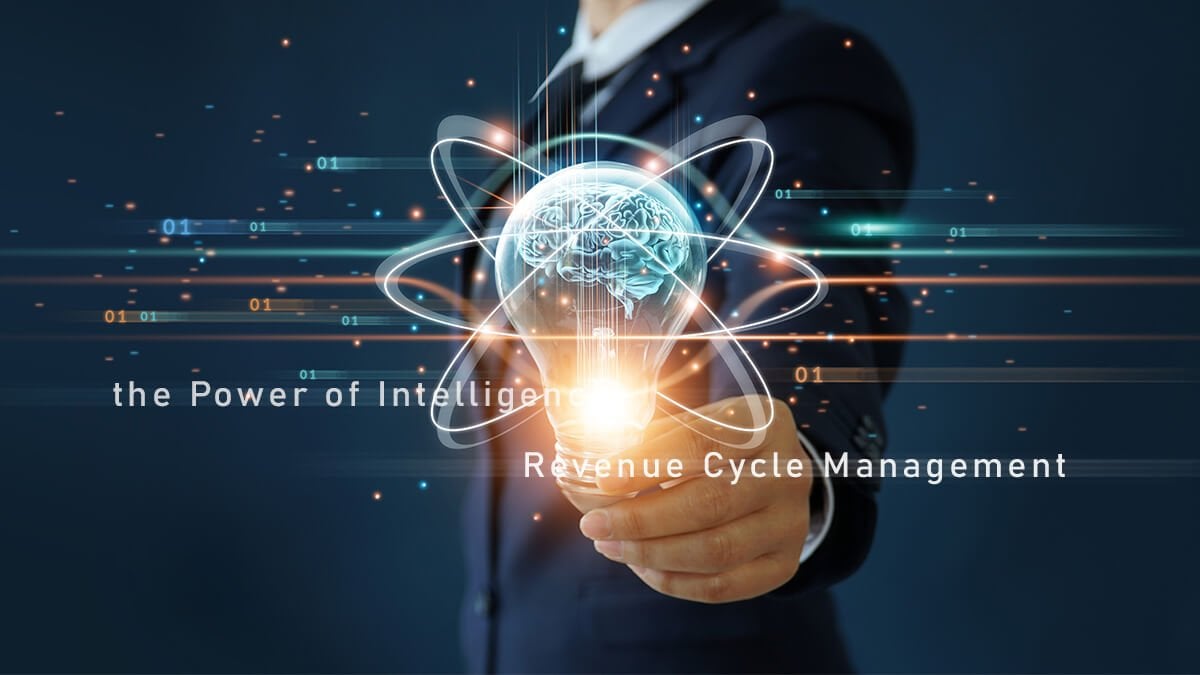 Unleashing the Power of Intelligence in Revenue Cycle Management
Connex Staff |
Healthcare accounts for 30% of all data generated globally. Despite an explosion of research, transformation undertaking and regulatory efforts, best in class outcomes have eluded the industry leading to low patient satisfaction. In the search for answers industry is embracing predictive insights to drive meaningful outcomes.
Harnessing enterprise-grade business intelligence, AI and ML capabilities in Revenue Cycle Management helps develop actionable insights to improve administrative, operational and financial performance while simultaneously responding to challenging market demands, patient expectations, patients becoming the fastest growing group of payers, and ever-changing reimbursement models. Augmenting these enterprise-grade Business Intelligence with visualization capabilities allows providersto seamlessly integrate these timely insights into their workflow in previously unobtainable ways, thereby transforming their business and operational decisions.
The healthcare revenue cycle can drastically affect providers' financial wellbeing when not managed correctly. To find success, your full universe of data must be utilized to drive decisions and improve performance. With CMS regulations aimed at democratization of data one can develop deep insights from the consolidated financial, clinical and operational data to proactively identify inefficiencies and drive actions.
AI & ML capabilities empower organizations to become more proactive and predictive. The value of these interventions translates into saved dollars for providers, patient and payers alike, thereby keeping a check on cost of care. We outlined some of the interventions in Revenue Cycle Management that can potentially make a significant difference in outcomes.
Financial Prediction Analytics: The ability to integrate and tie insurance payments with contracts identifies the financial deficit on claims, allowing physicians to request the appropriate contracted payment for the services provided. Applying AI, machine learning, or other advanced statistical methodologies to high-quality, properly organized data models is proving a successful endeavor. With specific inputs, AI can provide highly accurate predictions of important elements of the RCM process, such as expected payor pricing and reimbursement.
Denial Reduction Analytics: One of the most labor-intensive and thus costly parts of the claims process has always been managing denials and appeals. Predictive Analytics based engine using statistical models helps identify potential denial scenarios before they are actually denied reducing days sales outstanding, and un-paid claims. Model considers denial prevention by aggregating denial reasons, analyzing top reasons and structurally addressing root causes with the front-end revenue cycle team and/or the clinicians. Educating the participants in the process chain is critical to future denial prevention.
Coding Accuracy: Advanced Machine Learning using algorithms to identify potential coding gaps based on denial history of claims and predicts outcomes, and thus enabling immediate corrective actions. This not only helps improve the ratio of clean claims and shortens the time to payment, but also minimizes denials.
Propensity to Pay: With the growing volume of patient payment responsibility, it is critical for the providers to deploy strategies that can improve net receipts. The propensity model can predict patient's ability to pay, discover insurance coverage and identify the need for financial assistance, all of which help facilitate greater and faster patient payments while allowing for compassion and attention to a patient's individual financial needs.
AR Analytics: AR Analytics provide a close look at the revenue cycle to review and monitor KPIs, leading to discovery of lowest level root cause and process deficiencies and process inefficiencies. Your data is used along with Key Performance Indicators to assess your current and future performance state. Our dashboard views enable you to pinpoint opportunities in productivity and quality, thus allowing you to improve existing processes to reach your cash collection goals. This birds-eye-view of your cash continuum will protect margins and ready your organization for optimization.
Developing the foundation for effective AI interventionsis key to improving outcomes and lowering costs, especially as providers continue to be under tremendous stress due the pandemic.
---
Content provided by Prolify Health, a Solution Partner in the Connex Partners network.
Interested in becoming a Connex Member? Learn more about our Executive Membership Benefits.
Interested in providing content to the Connex Member network? Learn more about our Content Leadership Program.