Become a member today and reimagine the healthcare industry of tomorrow
Why Choose Connex?
The healthcare industry has entered a period of profound change. A pandemic, coupled with the challenges of implementing digital transformation, has presented healthcare leadership with the greatest operational challenges of their careers.
But they needn't face them alone.
Connex is a gateway to a world of exclusive networking opportunities with C-suite peers who are meticulously vetted for quality and seniority. As your concierge, we save you time and bandwidth, only connecting you to professionals who will benefit your organization while exposing you to content in formats that suit you best, ranging from think tanks to curated emails revealing practical solutions from your peers.
As a valued member of the Connex network, you'll also gain on-demand access to our exclusive and gated online community. Join your peers in confidence while you troubleshoot some of your biggest challenges.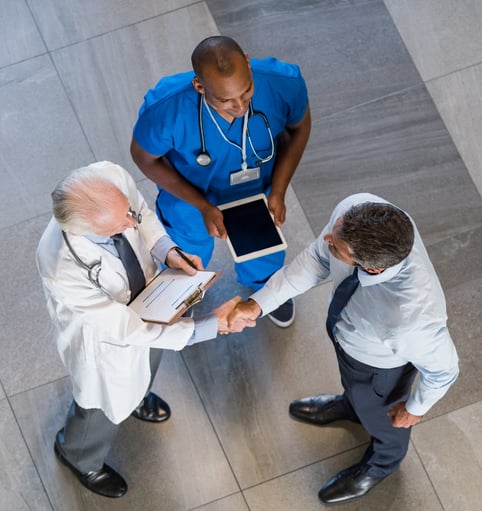 BENEFITS OF A CONNEX MEMBERSHIP
Exclusive Community
Get on-demand access to insights from senior health professionals who share their best advice and frameworks that drive solutions to enterprise-level issues.
Established Network
Connex is a network that comprises almost 20 years of growth and development. Gain access to a national community of C-suite executives and over 100 Solution Partners to solve your greatest leadership challenges.
Personalized Solutions
Your growth is important to us. That's why Connex's strategically aligned services are hands-on and tailored to your needs, ranging from peer-driven insights and events to invaluable industry introductions.
Proven Results
Connex engages members with practical examples, frameworks and strategies. Our professional network facilitates leaders in sharing their solutions with the community. Reduce risk and optimize your decision-making processes.
Connex Healthcare Members
Our members operate in C-suite roles across the healthcare landscape, from technology right through to finance, working in major institutions including health systems, integrated delivery networks, hospitals, physician practices, academic medical centers and accountable care organizations.

















What Our Members Say
"The biggest benefit of my membership with Connex is that I now have more time in my day to do the things I need to do rather than solve individual problems that other members can help me with."
Kerry Gillespie, CFO, Intermountain Healthcare
"I appreciate the invaluable use of Connex's time in truly understanding my needs. If I were to go out on my own I don't think I would have found the level of professionalism, integrity, and quality of vendor relationship."
Garland Goins, Director of Revenue & Documentation Integrity, Duke University Health System
"I've been able to deepen the relationships with people I met in think tanks and we've been able to tackle specific issues pertinent to my sector. Those one-on-one relationships have truly proven to be so beneficial for me and the care of my patients."
Kimberly Montes, Corporate Compliance & Chief Clinical Officer, Curahealth & Cobalt Rehabilitation Hospitals
Be a Part of the Discussion
Healthcare
"We're in the most interesting and dynamic period of healthcare, especially with regards to...
Read more >
Healthcare
Healthcare providers face a unique set of pressures as we charge full steam ahead into 2023. Staff...
Read more >
Healthcare
Radiopharmaceuticals may not be the first thing on a healthcare executive's mind amidst today's...
Read more >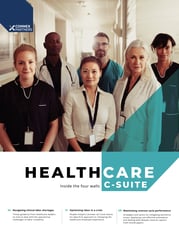 Hear From Our Members
Sign up for our quarterly magazine and gain access to
healthcare insights from our exclusive network.