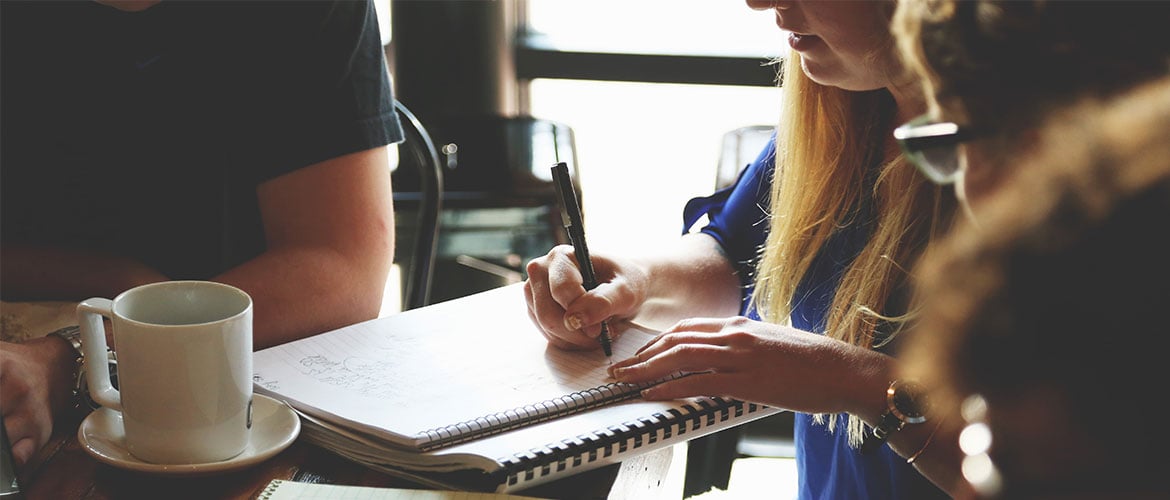 Recalibrating Talent Management for the Remote Workplace
Connex Staff |
HR leaders tackled a wide range of talent management topics in our recent Connex Think Tank session. In a rich discussion centered on the push towards hybrid work and fierce total reward competition, two key themes emerged: talent attraction and retention, and how to develop high-performance employees.
Our attendees were given a space to discuss their emerging best practices and key challenges. Below we share their key insights.
Talent attraction and retention
Widespread increases in entry-level pay, mixed approaches to adjustments. Most attendees reported having to increase their entry-level pay to help attract and retain talent. However, the picture is more mixed on pay adjustments, with some companies adjusting rates based on the location of a new hire, or if an employee moves, and others taking a more nationalized approach. While other organizations are creating systems by which employees can formally request a compensation review and rate adjustment.

Flexibility of employment is a key differentiator. Offering flexibility was stressed as both a general principle for talent management and something to implement on a case-by-case basis. For some new recruits, it becomes the deciding factor; our attendees shared stories of winning employee bidding wars by rethinking the remote viability of a position. Flexibility also extends to scheduling. Some attendees are offering floating holidays for staff to use on personally significant days, while others are giving their people Friday afternoons off, creating a 4.5-day working week. Whatever the offering, it's clear that organizations need to carefully consider their definition of flexibility as part of their talent management strategy. Taking the time to do so could pay dividends.

Utilize more employee interviews to get talent insight. When it comes to understanding what motivates employees, attendees agreed on the value of employee interviews to supplement traditional pulse surveys. As well as stay and exit interviews, new hire interviews at 30, 60 and 90 days are found to be helpful tools, providing insights on why employees accepted a position and for identifying any early signs of attrition.
Performance management and development
Measure impact over activity. As a logical extension of work flexibility, several attendees indicated a shift towards measuring impact as opposed to activity. For these organizations, it's no longer about when work gets done, or how long you worked, but more about whether or not 'mission critical' work happened and achieved its goals.
Don't forget enjoyment.

One attendee explained how their company is adopting a two-criteria approach for assessing objectives: do they align with business strategy and are they enjoyable? While the first criterion is self-evident, the second is being used to generate conversations between employees and leadership that encourage a mutually beneficial consensus on the nature of their work. This approach also creates an active dialogue about career development. For example, if an employee wants to move on, they can make that known, and then use the current role as an example to showcase their ability to transition into a different role or have a position created for them.

Develop strategies for HIPO employees.

One noteworthy example of career development came from an attendee who has helped to develop a talent cohort program making the leadership team accountable for developing high-potential (HIPO) employee growth. Each 'HIPO' has their own career blueprint and development meetings every six weeks, giving departments time to plan suitable mentoring and stretch assignments. Early data suggests a 100% retention rate, in addition to a 99% mobility rate into more senior roles.
Other HIPO strategies discussed included talent rotations, enabling high potentials and leaders to build up their professional skills in related but distinct settings, and talent 'marketplaces', where employees can list their skills and competencies for other departments to find.
---
Connex Think Tanks are a series of highly interactive, practical discussions designed to stimulate innovative thinking and tackle the most pressing challenges faced by healthcare professionals.
Interested in becoming a Connex member?
Connex is an executive network of business leaders. As befitting a community of this caliber, membership is by invite-only. We believe c-suite professionals deserve a truly peer-to-peer experience, which is meticulously vetted for quality and seniority.