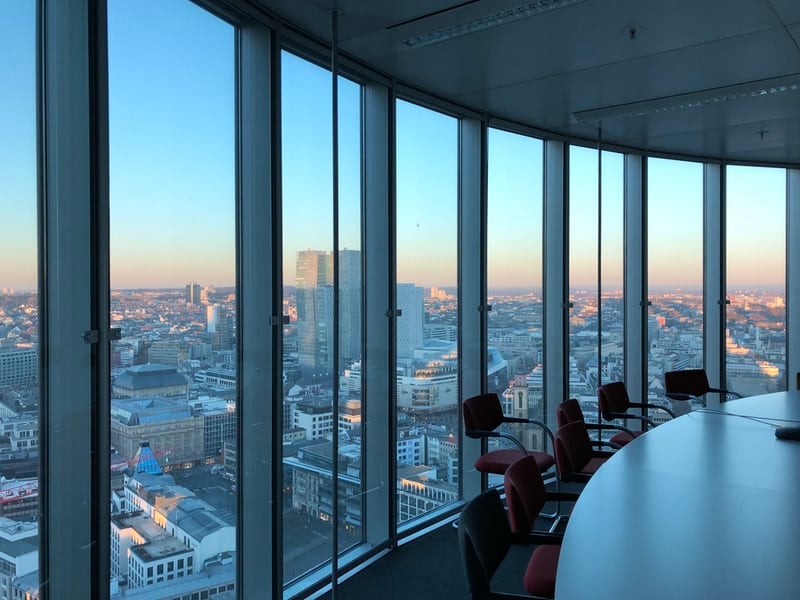 Building a Practical and Sustainable Performance Competency Model
Connex Staff |
We were delighted to host a recent session on the subject of building a performance competency model. The session was led by Tony Callander, Chief Human Resources Officer at Comprehensive Pharmacy Services (CPS), who presented his approach to cultivating employee growth. CPS has over 2,000 employees, including remote individuals, providing pharmacy solutions to hospitals and health systems across the US.
Below we share Tony's key insights on how your organization can implement a practical and sustainable model for performance reviews, talent calibrations and succession planning.
Start by identifying core company values. The foundation of Tony Callander's performance competency model is behavioral values. He recommends identifying 5-8 core values which can be applied across your organization. Examples might include organizational knowledge, servant leadership, financial acumen, empathy etc. The number of values will vary for each organization, but try to keep it manageable to avoid unnecessary complexity.
Plot organizational values, levels and competencies on a matrix. The core of Tony's model revolves around a matrix. Your company values become the categories along the x-axis, while the levels of your organization are listed along the y-axis. You then complete the cells of your matrix by including descriptions of how each seniority level (y-axis) exemplifies each core value (x-axis). The competencies you create here should focus on how work gets done, not what gets done. These descriptions are unique to your organization and provide a common language to discuss performance and contributions, regardless of where a team might be located or the specific function they perform.
Consider language carefully. Tony recommends paying close attention to the specific language used in your matrix. Your competency definitions will become the shared language used across performance evaluations, succession planning and skill development. And each level's combined competencies must give a clear idea of what is expected of an individual in their role.
Vague verbiage is to be avoided. Here, Tony recommends using organizational development research, consultants and a good thesaurus to improve specificity. Your competencies should also be reviewed by DEI and ERG teams to weed out any unconscious biases.
Apply the model to performance reviews. With your matrix defined, you can apply the model to performance assessments. These reviews should focus on how well an individual represents the competencies, what their strengths and weaknesses are, and which cells along the x-axis they need to refine. Having a common language means self-evaluations can also be adapted to follow your model. Similarly, internal and external hiring can be guided by using the same resources, with behavioral interview questions standardized around the competency matrix: e.g. 'Give me an example of when you were a servant leader?'
Avoid the use of numbers. Tony recommends doing away with numerical scales entirely when having performance conversations. He argues that when numbers are introduced, individuals become more concerned with their scores rather than the detail of what their rankings mean. Although some teams will be resistant to removing numbers from performance reviews, he suggests they can be won over by demonstrating how having richer, more targeted conversations results in better business performance.
Don't accept vague praise. Your performance competency model should also be applied to talent calibrations, where an individual's strengths, growth opportunities and development recommendations are agreed by a group of managers. But for these sessions to be effective, Tony advises that leaders must be pressed on honesty and objectivity. Saying someone is, for example, a 'joy to work with' is insufficient. Instead, feedback must be grounded in the language and competencies outlined in your matrix.
Apply the 70/20/10 rule to talent development. In Tony's matrix, development is focussed on movement up the y-axis. This happens after the skills within the current tier have been successfully demonstrated. To help individuals refine those skills, Tony recommends following the 70/20/10 rule: 70% of development must be experiential through stretch assignments and actual practice; 20% from relationship-based learning like mentoring and feedback; and 10% from formal training and theory.
Although stretch assignments are most critical to talent development, they are often the most difficult to delegate. Here, Tony suggests exploring interim leadership opportunities arising from extended leaves, temporary position vacancies or specific department projects.
Plan an organization-wide roll-out. To embed his performance competency model, Tony embarked on an organization-wide initiative. Education was delivered through change management, multiple communications and even road shows. Presentations were also recorded for new hires.
Keep revisiting your model. Finally, your performance competency must evolve. Tony encourages organizations to revisit their matrix and competencies at least twice a year. Departmental or team leaders should work collaboratively with HR business partners to review the focus, definitions and language.
Sustainable results
Adopting this practical approach to building a performance competency model offers far-reaching benefits for organizations. As well as establishing a consistent process that encourages employees to live company values, the contribution to EDI is clear. In the case of CPS, Tony Callander has already seen improvements in terms of overall and specific demographic turnover, including an increase in the rate of diverse candidate promotions into higher levels of leadership.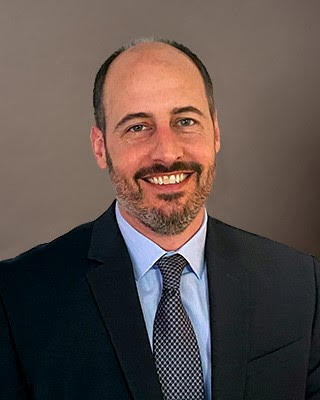 Tony Callander, CHRO at CPS
---
Connex Think Tanks are a series of highly interactive, practical discussions designed to stimulate innovative thinking and tackle the most pressing challenges faced by healthcare professionals.
Our members will have exclusive access to the following upcoming Think Tank sessions:
To What End? The Future of Organizational Transformation and Change Management - December 15

Incentivizing the Future: Intelligent Rewards and Recognition Strategies for 2022 - December 16
Interested in becoming a Connex member?
Connex is an executive network of business leaders. As befitting a community of this caliber, membership is by invite-only. We believe c-suite professionals deserve a truly peer-to-peer experience, which is meticulously vetted for quality and seniority.