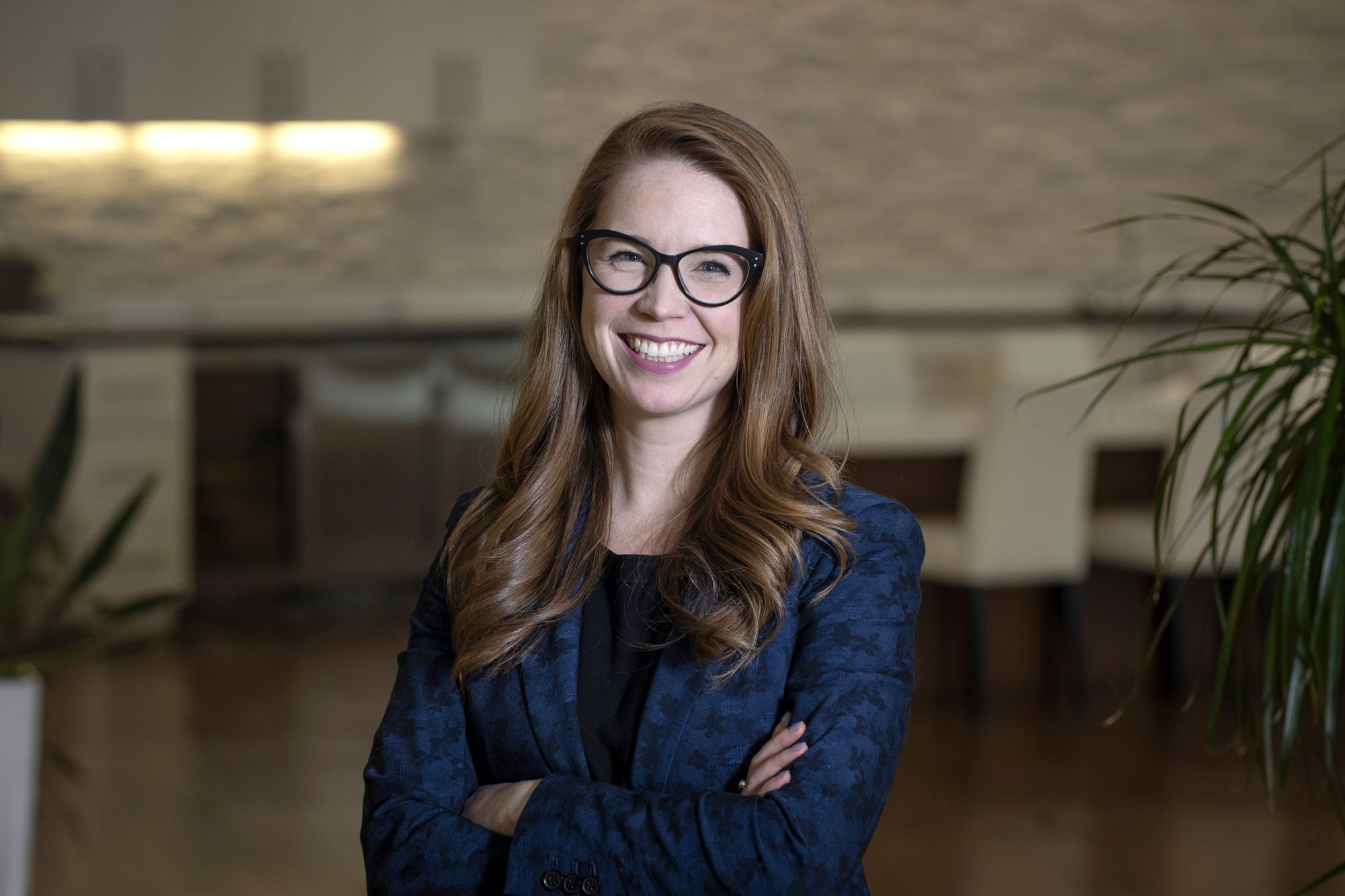 Flexing for an Employee-Led Culture
Connex Staff |
To one degree or another, emerging from the height of the pandemic has been a test of cultural resilience and management flexibility for all businesses. Despite operational and financial recovery, employers continue to face industry-agnostic challenges in the areas of recruitment and retention. The "Great Resignation" may have less to do with shifting values or labor inflation and more to do with a simple, but powerful, concept: control. After feeling out of control for so long, people are starved to regain a sense of power over their livelihoods and work-life experience. While compensation and purpose may give the exit interviewee a soundbite, it may actually be about getting a fresh start . . . on their terms.
Continental, a food management company, with dozens of dining locations, hundreds of fresh food markets, and thousands of vending machines in Midwest workplaces, watched and listened as clients of all sizes struggled to get their populations to return to the office. There was often a disconnect between what leadership sought to regain in the form of culture and what their people saw as the most productive way to perform. Endless debate raged about in-office versus remote work and no one emerged the clear victor.
Internally, Continental was wrestling with similar challenges. While designing "Food Your Way" (flexible food solutions for flexible workplaces) the concept of "Work Your Way" also emerged. What better way to intimately understand clients' needs for their shifting and often unpredictable workforces than to encourage our own people to decide how to deliver their very best to the business, in the way that works best for them?
Allowing our people greater control and influence over their work environment began in our largest distribution center, where for many years we had struggled with recruitment and retention. At one point, we thought that increasing pay rates would do the trick, but as soon as we'd raise the rate, our competitors for talent would too. Not only were we driving our own rates up through this cycle, we weren't succeeding at stabilizing the team.
We even tried accepting a high rate of turnover as "normal" and challenged ourselves to streamline and automate as much of the recruiting and onboarding processes as possible. We hypothesized that by reducing the burden of selecting and training high volumes of new hires, we could more easily bear the impact of turnover. That, too, failed. Without stabilizing a portion of the team, there was simply too much churn to keep the operation above water.
These two tactics, and a few others that didn't deliver, all had one thing in common: they were solutions from leaders, not the people closest to the problem.
By the time COVID arrived, we were forced to accept that our methods weren't working and that we needed to try a different approach. We spent months listening to our people through surveys and focus groups, hoping to catch a glimpse of what kind of workplace they wanted to be a part of. They were open and honest . . . and we got to work. Not the work of any one person or team, but operational leaders and HR partners coming together to bring a new work experience to life. This meant overhauling total rewards, the food offering, gamifying production, improving manager training, and more. We took a holistic approach to the experience these highly valued people deserved and we now have significantly lower turnover and a team of people who feel appreciated and heard.
While our greatest lessons were learned from our frontline workers, managing office workers also had to evolve. Managers struggled with not being able to physically observe performance and new metrics were needed. We spent a lot of time debating what the true measures of performance were and the same three concepts kept surfacing: People, Productivity, and Proximity.
At first, team members challenged whether or not personal relationships with colleagues could be as strong without in-person interaction and questioned how we would know if they weren't. But when we asked, "Do your interactions go beyond just transactional?", "Do you have a sense of the stressors in your team members' lives beyond their daily work?", "What is your level of trust with this person and what do you believe their level of trust in you is?", suddenly people started getting it. Over time, if someone wasn't investing time in people, we would see an increase in negative feedback around their performance and have a metric that pointed to their need to invest in others.
Productivity, while seemingly obvious, has a different flavor at Continental. We have long-used two tools to focus efforts and give clarity to progress: the Job Success Profile and Action Plan. Unlike a Job Description, which is a list of tasks commonly performed, the Job Success Profile describes the optimal impact this position will have on the business. It is supported by the Action Plan, which lists S.M.A.R.T. goals to be accomplished in that calendar year. You can't have one without the other. Together, with a clear rhythm of check-ins, employer and employee have a mutual understanding of that person's contributions and progress.
Then there was Proximity. This wasn't just about being physically proximate to other team members, although that could certainly be part of it, it was about maintaining deep knowledge of our operations and industry to create new solutions for an evolving and rapidly growing business. For example, if an HR team member had a strong understanding of warehouse operations two years ago, but hadn't set foot in one since COVID hit, they would be woefully underqualified to design retention tactics with the leaders of that operation. With every role that could be performed remotely, we expected people to find their own ways of maintaining that operational connection, whether in person, or virtual.
In all three of these categories, employees were given clarity on outcomes and control over their methods.
What started as a journey to give more control to our people became a lesson in letting go of control ourselves. This proved to be scary, but also freeing. And it all came down to trust. Our discovery that it's our job to facilitate culture, not control it, is now influencing the ways we recruit, onboard, and engage our people. Our job as leaders is to message and model the values and mission, then give people the authority and support to bring them to life.
This Article was written by Chief Administrative Officer and Connex Member Heather Krentler as a companion piece to her recent interview in the ongoing Connex Executive Insights Series. To learn more about her experience with Continental, their Employee-Led culture, and how that required a more nuanced approach to talent management.