Your Guide to the Three Disruptive Technologies Taking Over Revenue Cycle Management
Connex Staff |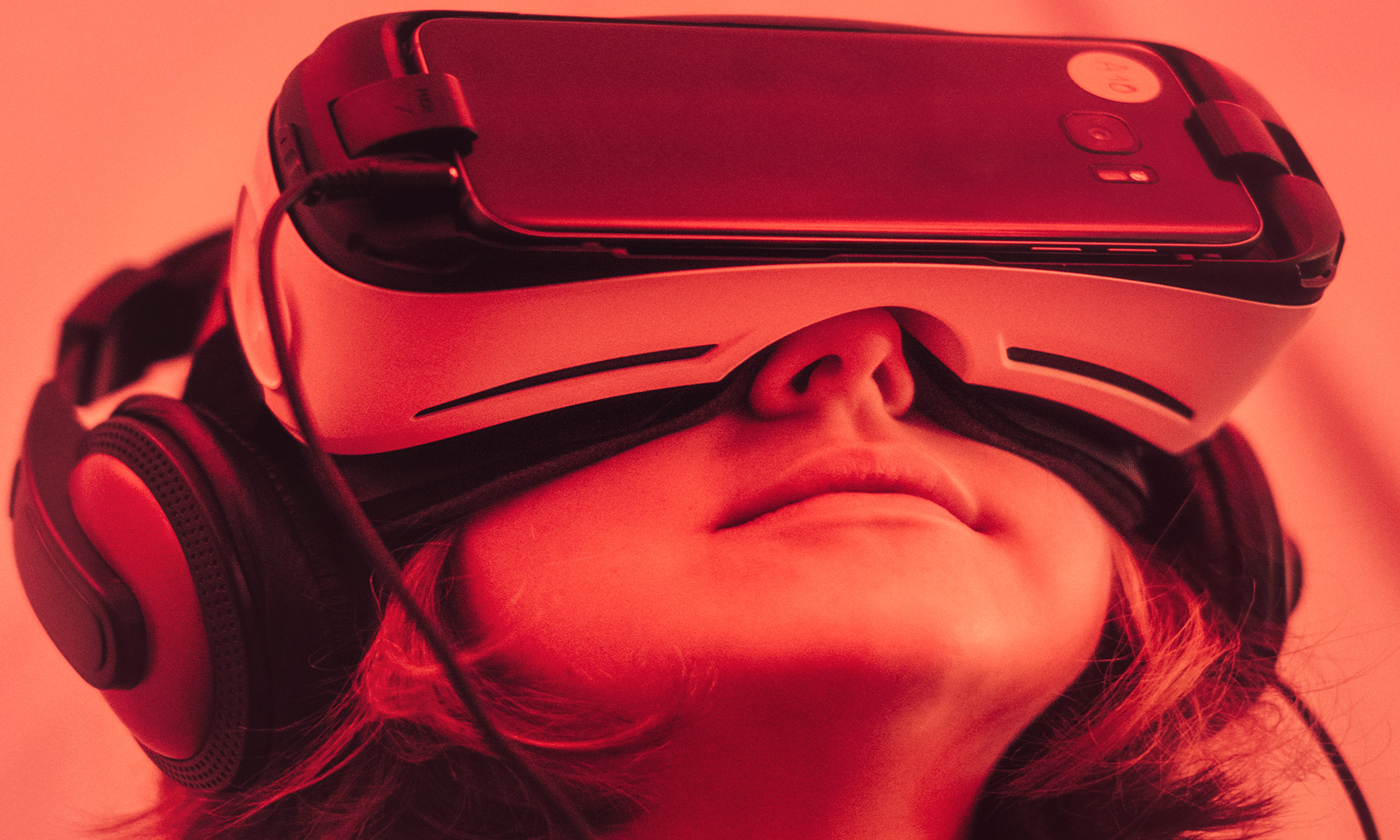 Technology is used every day in the medical field to improve lives, to heal and to facilitate communication. For years, standard revenue cycle management technologies have driven the billing process for medical practices with incremental advances along the way.
Today, though, disruptive technologies for medical revenue cycle management are turning an industry on its ear and generating new ways to address old problems in the process. This allows medical practices to get paid faster, reduces the administrative burden of operating a medical practice, and allows total compliance with privacy and HIPPA requirements.
The better you understand disruptive technologies and what they mean for revenue cycle management, the better able you will be to make informed decisions about the type of revenue cycle management system you wish to use in your practice.
What Is Disruptive Technology?
Disruptive technologies are emerging technologies that shake the very foundation of the industry and change the way businesses function. Today's technology has a tendency to be either "sustaining technology," or technology that improves existing technology, making it bigger, better, faster or capable of doing more; or, it is "disruptive technology," which means that it is innovative, new and largely untested.
When personal computers displaced the typewriter, the world changed.
The first Windows computer changed the way we used computers.
Videos displaced radio.
Compact discs displaced videocassettes.
Email transformed the way the world communicates.
Social media has disrupted traditional media as a means of sharing news.
Blockchain technology is disrupting banking and business and spreading to other industries like healthcare, energy, security, and more.
These are all examples of disruptive technologies and how they have changed the world. Disruptive technology is changing the world.
How Are Disruptive Technologies Transforming Traditional Revenue Cycle Management (RCM) Technology?
Healthcare facilities have been using the same tired technology for years. There may have been miniscule advances along the way, the kind that are so common with sustaining technology. But, until recently, few advances of the disruptive variety have occurred in the realm of revenue cycle management technology.
Innovative technologies are being created almost daily at this point, bringing massive disruptions to the way members of the healthcare industry manage their entire billing cycles. There are three fronts where we're seeing major disruption in RCM technology:
Artificial intelligence
Cloud-based technologies
Patient accounting systems
Each presents its own strengths and brings some attractive features to the table for healthcare businesses to consider.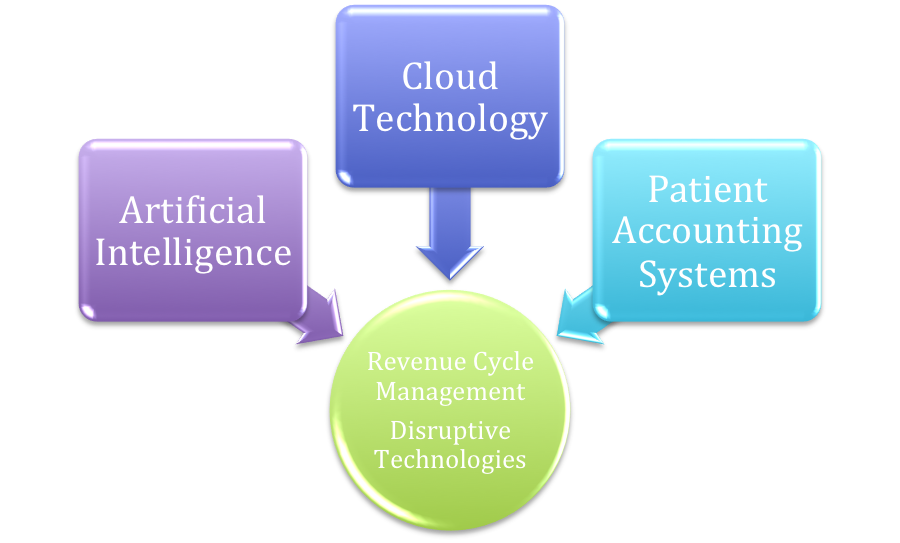 Disruptive Artificial Intelligence RCM
Disruptive technology with artificial intelligence (AI) capabilities is being employed to help patients better understand their insurance coverages and their out-of-pocket costs for the services they receive. Among the features new RCMs are equipped with include advanced analytics. Some of the things that RCMs powered by artificial intelligence accomplish for healthcare facilities include:
Determining the costs of offering services versus money collected from patients and payers providing them.
Identifying opportunities for additional profits.
Selecting value-based contracts according to which offer the best returns.
Aid in identifying financially beneficial programs according to what best aligns with the needs of a facility's patient population.
As you can see, making the move to artificial intelligence-based RCMs can help healthcare organizations address multiple issues, even including the growing problem of collecting patient balances by educating patients, upfront, about their financial responsibilities. Let's not forget the importance of collecting from payer contracts either. AI-based RCMs integrate these collection efforts seamlessly as well.
These are some of the disruptive technology systems powered by AI that are changing RCM as you know it:
Parascript for Revenue Cycle Management
Off the top, Parascript reduces your cost of handling data by 50 percent or more. This creates greater overall efficiency for your practice and saves your practice money by automating many of the processes related to data and documents. Parascript manages all this while helping you reduce costs and increasing your collection efforts and results. Other ways Parascript helps your practice perform more efficiently include:
Data matching and capturing to improve claims.
Explanation of benefits.
Invoice data extraction.
Check processing.
Document classification.
By helping you improve your practice's ability to manage data, documents and information, your entire organization operates with greater efficiency.
Middlegate's Revenue Cycle Management
With a tagline of "collect more and chase less," there's much to love about Middlegate's artificial intelligence revenue cycle management system, called Grace. Medical practices know the pain of playing the "claims games" with payers that never seem to want to pay up. She is a machine intelligence that solves your payment problems at amazing speeds, freeing up your time to care for your patients. After all, that's what you got into business to do in the first place.
RCMbrain's Beth
Beth is the brainchild of RCMbrain. She uses robotic process automation to take on repetitive tasks that bog down your team and often leave them frustrated. In fact, she performs these tasks without making mistakes or becoming aggravated. Some of the tasks she performs tirelessly and accurately, each and every time, include:
Posting payments.
Scrubbing and tracking clams.
Responding to denials.
Managing tedious (not to mention time-consuming) workflow problems.
This frees up your practice to focus on more profitable and fulfilling pursuits.
Disruptive Cloud-Based RCMs
With more medical practices moving away from outdated models of revenue generation that revolved around high volumes of patients to systems focused on adding value to the patient experience, the need for greater efficiency in the revenue cycle management process is more important than ever.
Cloud-based RCM systems offer medical practices a system that not only transitions well, but also offers full transparency. Benefits of cloud-based RCMs include:
Staff support in capturing demographic information concerning patients and verification of personal financial information and insurance coverage.
Generates faster, more accurate claims processing.
Assists in identifying opportunities for additional revenue by profiling patients.
Enables collaboration concerning patients without violating HIPPA requirements.
Empowers healthcare practitioners to increase efficiency, improve their cash flow, and get paid for the services they provide.
These are some of the cloud-based RCMs currently disrupting the healthcare industry:
XIFIN RPM 9
What sets XIFIN RPM 9 apart from other revenue cycle management systems is that it goes beyond the traditional role of improving cash collections you see in many RCM programs by offering exceptional visibility and control over your financial operations while improving connectivity within your organization and beyond it. XIFIN also offers an entire suite of services designed to help you improve your efficiency, so you can focus your time and attention on delivering an exceptional patient experience rather than on how you're going to get paid.
Care Cloud RCM
If you're looking for a cloud-based RCM solution, then Care Cloud is an excellent place to start. They offer RCM experts who can help you optimize your entire payment cycle with personalized advice, advanced analytics, intelligent billing and local support. Using this technology not only streamlines the payment process for your business, but it also helps you operate more efficiently, improving the overall patient experience. This allows you to earn more profits for your business while allowing you to adapt smoothly to new regulations and other industry changes.
RCM Cloud
When you're ready to cut costs, reduce your data and information technology burden, and increase profits, RCM Cloud is a great place to begin. This technology not only helps you boost your collection efforts, but it also improves your clean claim rates, reduces collection costs and increases staff productivity.
Disruptive Patient Accounting Systems
Patient account systems (PAS) are causing major disruptions when it comes to traditional means of revenue cycle management in the healthcare industry. While some organizations see the initial costs as prohibitive or, at the very least, unappealing, those who do adopt this disruptive technology find it to be an investment in greater efficiency, cost savings and improved cash flow overall.
The bottom line is that the long-term benefits resulting from adopting a patient accounting system far outweigh the initial challenges of doing so. These are some of the systems you might consider for your practice:
Experior Practice Management Patient Accounting
Maximize collections, process data more efficiently, and improve your overall standards of patient care and services with the Patient Accounting module from Experior ExpertPM. Effectively managing data and information is one of the costliest tasks modern medical practices must perform. It is tedious, and government regulations and requirements add new levels of pain (and expense) to the process. The PAS from Experior allows you to manage sensitive patient information more efficiently, within regulatory compliance, and reduces your costs for doing so while helping you improve the cash flow of your practice.
McKesson STAR Software
The McKesson STAR system allows healthcare facilities to determine how much insurance coverage patients have as well as their ability to pay for various services. The benefits do not end there, though. It also empowers medical practices to examine the true costs of their services to determine which services are cost-effective and where negotiations with vendors need to be made to reduce the costs of providing certain services. Most importantly, the McKesson STAR software system is scalable to grow with your practice, making it more cost-effective, too.
FinancialAccess Patient Accounting
When it's time for your practice to get real results from your collection efforts, it's time to consider the FinancialAccess patient accounting system. This RCM system offers medical practices a single integrated system to reduce double entries and create a more seamless workflow, while offering advanced collection techniques, so you can enjoy true results from your collections efforts, while allowing your team to focus on providing a better experience for your patients.
Just as medical practices are not "one-size-fits-all" organizations, neither are the revenue cycle management systems on the market today – even the disruptive variety. Take a little time to learn about your options, like these mentioned above, and make an informed decision about the best disruptive technologies to spur your RCM efforts to new levels of success and your practice to bigger, better, faster and more profits.