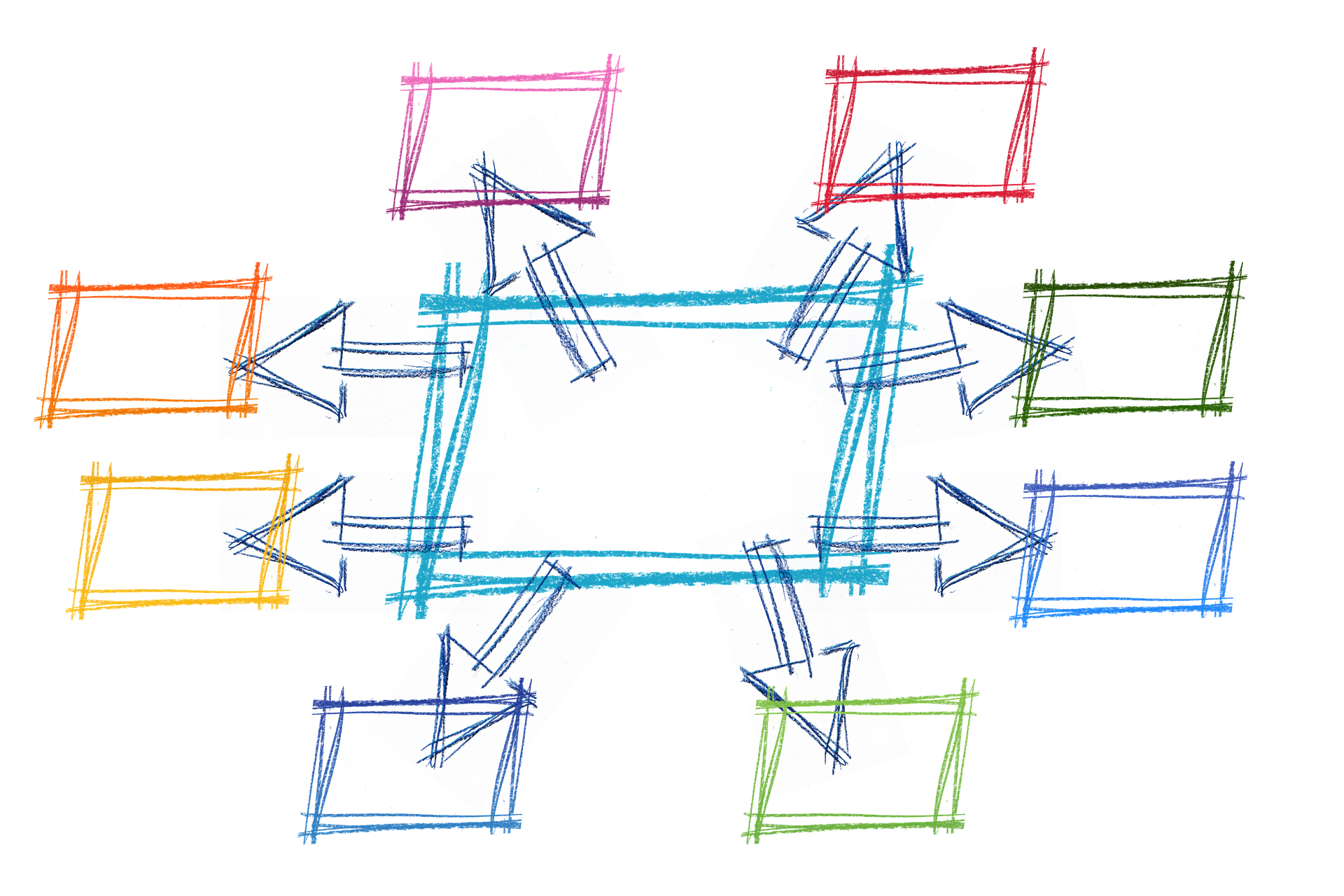 Trial and Transformation: COVID-19 and the Human Capital Response
Connex Staff |
Human Capital Management professionals have spent decades reinforcing the importance of strategic leadership, dynamic change management, consistent communications, and making sure employees understand why change is happening, how they are impacted, and the value they can deliver to support business goals. The COVID-19 pandemic has placed all of these elements in sharp relief, as organizations scramble to outline a coherent response plan, adjust policies and process to reflect an isolated, socially-distanced reality, and establish a roadmap for weathering the storm and preserving economic viability into the future.
Connex Members have expressed a range of unique challenges and concerns in their efforts to mitigate the impact of COVID-19 on their business operations and on employee health and livelihoods. Those who can have already shifted the bulk of their operations to telework and remote login environments, and while these are critical measures to keep employees healthy and adhere to regulatory requirements, they produce a range of challenges in terms of consistent communication, employee engagement, productivity, and overall accountability. Employers are undertaking a wide range of responses, including providing computers and devices, distributing bonus dollars earmarked for home office equipment, building out IT and security infrastructure to account for more distributed workflows, establishing regular check-ins and accountability best practices, and preserving a sense of community through digital happy hours and other social events. As telecommuting becomes the norm for so many American companies, leaders must not only determine how best to optimize this environment in the immediate term, they need to decide the extent to which this will become the new normal as we move beyond the pandemic.
Beyond telework and remote engagement, our Members are focused on a number of initiatives to promote productivity, safety, and cohesiveness:
The VP HR for a distributed healthcare entity emphasized the need for stronger, more consistent, and more accessible communications. While this represented a long-standing need, the COVID crisis forced most of their administrative staff into remote roles, accelerating their need significantly.
One HR leader in a public sector role communicated how critically valuable their commitment to building a digital engagement platform has been during the crisis; a community facing organization providing continuing education, skills training, basic internet access, and a number of other services, they were forced to close all their physical locations and send most of their staff home. In this environment, their dedication to sourcing talented programmers and analytics staff – a bold, innovative decision within their space – has paid off handsomely, as their digital presence has enabled them to keep their community and staff engaged and supported.
A CHRO in the energy and contracting space expressed concerns about the impact of the COVID pandemic on their benefits plan pricing and sustainability; their people are active in the field, forced to travel regularly, and consequently, are at greater risk. As people get sicker, they are forced to consider the possibility of hitting their maximum claim number, which could result in significant long-term financial pain and impact their ability to retain staff.
Another Connex HCM Member working in healthcare focused on the need to redesign their existing time management and scheduling infrastructure; comprised of multiple systems that struggled to interface and required extensive manual effort, the COVID crisis has completely overwhelmed their limited staff resources and put immense strain on their ability to deploy, track, and report effectively. While the need for automation, integration, and predictive capabilities was well established prior to the pandemic, leadership was largely unwilling to commit to devoting the necessary time and money to solving the problem. This is no longer sustainable, and HR is being tasked with sourcing a viable alternative.
Members have also been forced to consider nontraditional financial support for their employees, including: Providing financial relief packages to furloughed employees; sourcing financial aid for qualifying employees through charitable organizations; early enrollment for Dependent Care FSA; and securing lines of credit through local banks.
Our Membership has also recognized the need for programming and initiatives that accounts for rising stress levels due to a range of factors, from panic over the state of the economy, to fear for the health of loved ones, to figuring out how to care for children who are suddenly at home during working hours. EAP, wellness, and mental health support resources are being widely expanded, and several Members have reported a willingness to allow employees to set non-traditional hours in order to account for childcare responsibilities.
Finally, there's a unifying thread that has emerged in this challenging time: The need for strong, transparent, strategic leadership. Without firm guiding principles that are driven by every leadership layer, organizations risk extreme levels of disengagement, anxiety, loss of confidence, and ultimately, falling productivity. Good strategic leadership means robust planning for crises and disasters, dynamically responding to emerging threat and changing circumstances on the ground, unified messaging to control the narrative during moments of chaos or confusion, and the ability to prioritize immediate tactical challenges without losing sight of the big picture. Our Membership has communicated this need in a variety of ways, including rapid deployment of change management best practices for middle managers, who are the highest-touch management tier in the organization; leadership townhalls to democratize access to corporate decision makers; and folding in ongoing coaching for C-Suite leaders who aren't used to acting as employee-facing public figureheads.
As the COVID crisis unfolds, we at Connex will continue to do our part to provide opportunities for our Membership to connect, engage, and network with their peers. Our Members have consistently expressed their appreciation for the opportunity to learn from one another, to have conversations about their shared trials, and to be reminded that they aren't alone in this fight.
And so, as fellow employees, managers, and business owners ourselves, the biggest takeaway we have to share with you at this time is simply to remember: We're all in this together.
---
Interested in providing content to the Connex Member network? Learn more about our Content Leadership Program.
Interested in becoming a Connex Solution Partner? Learn more about our Solution Partner Benefits.