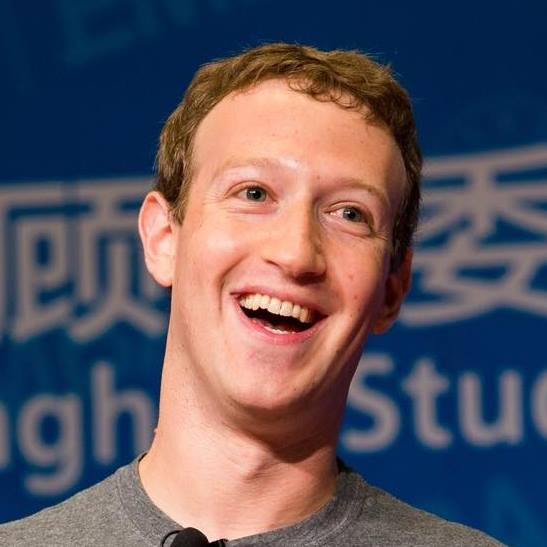 Today's Most Powerful CEO's on how to Build Brand Influence on Social Media
Natasia Langfelder |
Social media has also changed the way we approach buying, spending and brand loyalty. With the exception of a few early adopters, most corporate organizations were hesitant to join social media. It seemed like a more personal setting than a transactional one. However, the initial pushback to brands joining social media is over. In today's world, there are many ways to use social media to tell your brand's story, build company culture, and interact with customers, potential customers and potential talent.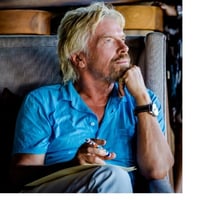 Richard Branson, Founder, The Virgin Group
On social media as a tool for customer service:
"We soon found that these channels were an amazing tool for reaching our customers and the public. One of the first things we learned was that our new social media accounts gave us a real-time view of how we could improve. Through customers' comments, we started learning about issues with our products and services more quickly than ever before. In response, we set up systems so that a customer who has a question or a problem can get a quick answer from our team."
On using social media as a marketing tool:
"Even if you have all the money in the world to spend, the best way to market your business and get eyes on your product is to establish a social media presence. Most people interact on social media these days, and every big brand (including Virgin), many CEOs and pretty much everyone in entertainment has a presence."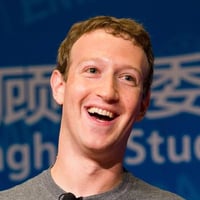 Mark Zuckerberg, Founder, Facebook
On using social media to build a brand:
"Think about what people are doing on Facebook today. They're keeping up with their friends and family, but they're also building an image and identity for themselves, which in a sense is their brand. They're connecting with the audience that they want to connect to. It's almost a disadvantage if you're not on it."
On using social media to build a new advertising model:
"Advertising works most effectively when it's in line with what people are already trying to do. And people are trying to communicate in a certain way on Facebook - they share information with their friends, they learn about what their friends are doing - so there's really a whole new opportunity for a new type of advertising model within that."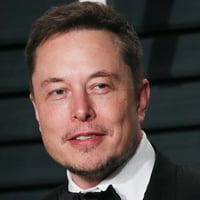 Elon Musk, CEO, Tesla and SpaceX
On social media as a "super power":
"You have more power than the president of the United States had 20 years ago. You can answer any question, you can video conference with anyone, anywhere. You can send messages to millions of people instantly. Just do incredible things."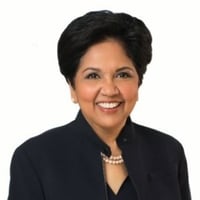 Indra Nooyi, CEO, Pepsico
On leveraging social media to attract a younger workforce:
Brands have to speak to millenniums; young people want to make a difference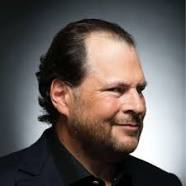 Marc Benioff, CEO, Salesforce
On using social media to connect with customers:
"The future of communicating with customers rests in engaging with them through every possible channel: phone, e-mail, chat, Web, and social networks. Customers are discussing a company's products and brand in real time. Companies need to join the conversation."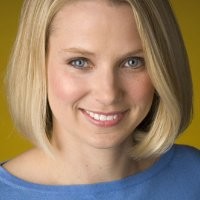 Marissa Mayer, Former CEO, Yahoo!
On social media and content marketing:
"If you look at the arc and growth of content over time.... In 1995, there were 3 million Web pages on the Web and they could be categorized into categories. Which was Yahoo. At some point, the content just begins to explode, which means the directory model has to fall by the wayside because you can't categorize everything, all the way, all the time, and that is what really gave rise to search.... When content gets large, you need to search. But now the Web is so vast you need different organizing tools in addition to search in order to see different aspects of it. I think that social is something really important there. What content have my friends written? Or people I know and respect, what have they written? What have they liked? What have they read themselves? Those pieces help to make sense of this vast sea of information that is the Web."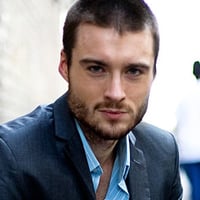 Pete Cashmore, CEO, Mashable
On the power of social media:
"We're living at a time when attention is the new currency. Those who insert themselves into as many channels as possible look set to capture the most value. "
On how he uses social media to increase engagement:
"Twitter is incredibly powerful for getting interest around stories and keeping the dialogue going around them. The Twitter demographic is very engaged.

We promoted Twitter heavily from the start, wrote a lot of posts about it, said it was going to be big, and encouraged our audience to get onto Twitter and get involved.

Twitter delivers more engaged traffic than other social networks, and the key effect is the way they get involved on the blog, talking about issues and commenting on posts to a greater extent.

We get more comments and more dialogue on the site, and that is very valuable. Blogs often get a lot of passive traffic, but Twitter seems to create or pull in a more obsessive audience.

We have encouraged this by adding various plugins to pull in comment from Twitter, Digg and other sites, and we are happy for users to be discussing our posts on Twitter and elsewhere, not just on our site. We have added a sign in option so that people can cross-post comments on Mashable, Twitter and Facebook."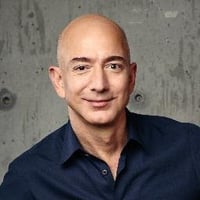 Jeff Bezos, CEO, Amazon.com
On the power of social media amplification:
"If you make customers unhappy in the physical world, they might each tell 6 friends. If you make customers unhappy on the Internet, they can each tell 6,000 friends."
On social media as a disruptive force:
"The Internet is disrupting every media industry...people can complain about that, but complaining is not a strategy. And Amazon is not happening to book selling, the future is happening to book selling."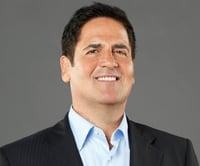 Mark Cuban, Investor, Author and Television Personality
On being cognizant of the differences between social media platforms:
"Social media is just a platform. Twitter is a very simple and immediate broadcast platform. Facebook is a very personal, when it comes to friends and when it comes to fan pages, a little bit less but still somewhat personal way to communicate."
On recognizing the limitations of social media:
You've got to be very cognizant of the correlation between social media links and business because they don't always correlate as highly as people would like.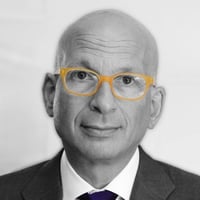 Seth Godin, Author & Founder of Yoyodyne and Squidoo
On building a social media following:
"Build it, and they will come" only works in the movies. Social Media is a "build it, nurture it, engage them, and they may come and stay."
On applying good marketing principles to social media strategy:
"Conversations among the members of your marketplace happen whether you like it or not. Good marketing encourages the right sort of conversations."
On the folly of ignoring social media:
"How can you squander even one more day not taking advantage of the greatest shifts of our generation? How dare you settle for less when the world has made it so easy for you to be remarkable?"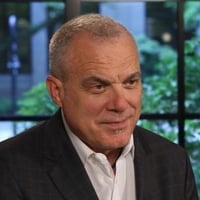 Mark Bertolini, CEO, Aetna
On how social media has changed the role of the CEO:
"We should be able to take moral positions and support the mission of the organization"
On how company messaging can be deconstructed by customers and employees in an instant over social media:
"All of our employees—who nowadays look for people, planet, then profits—have this broader view of how the world works and how we fit within it...And, they're influenced by many different factors out there. Many different audiences, many different groups."
---
Chime in! Tell us how you use social media in your organization and how well it has worked. Tweet us @Connex