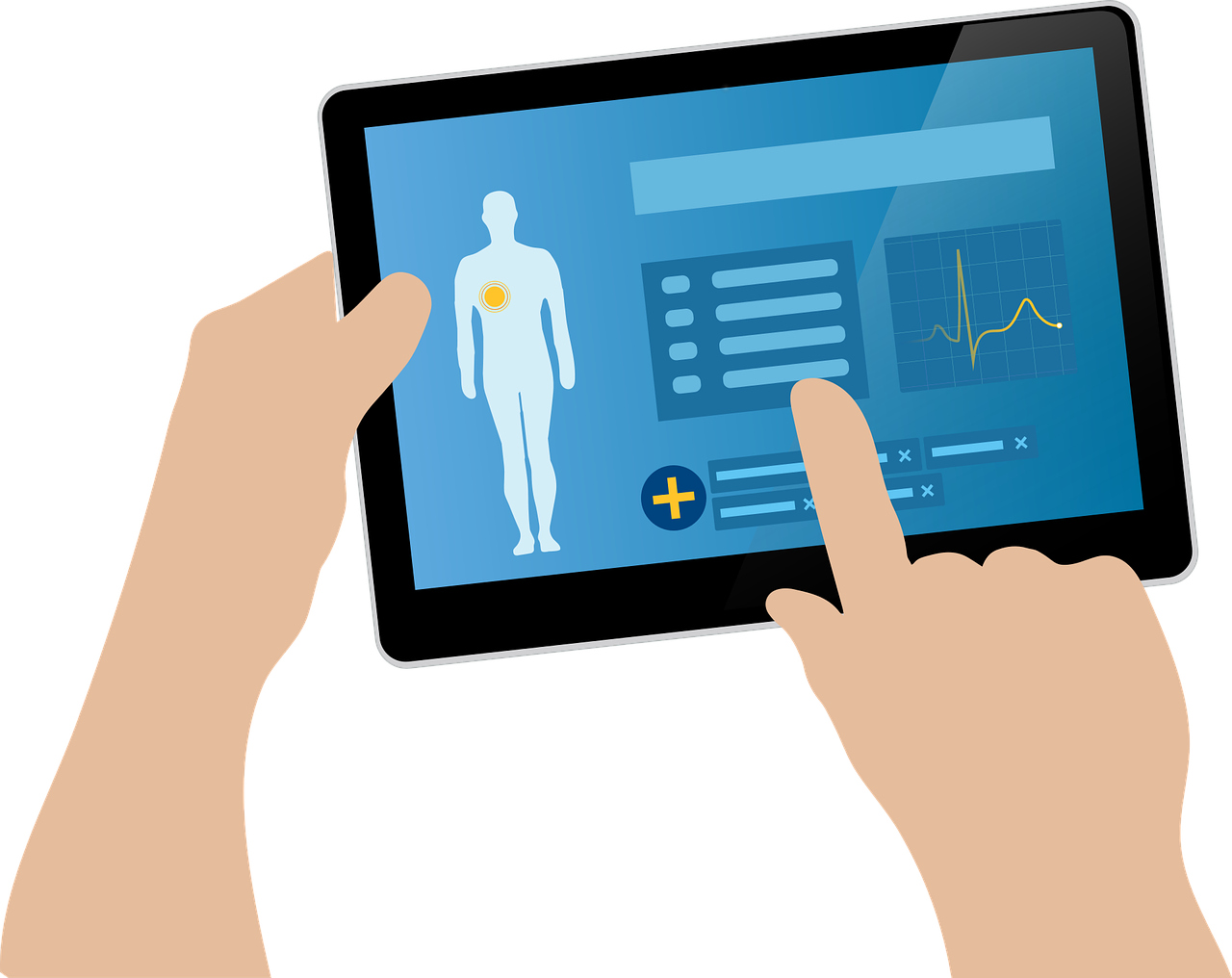 The Value – and Challenges – of Remote Patient Monitoring
Connex Staff |
In the fourth quarter of 2019, nearly 50% of Connex Healthcare Operational and Clinical Members reported interest in remote care and patient engagement strategies. As the technological landscape of care delivery and the requirements of value-based care continue to advance, Remote Patient Monitoring programs (RPMs) will play an increasingly critical role in maximizing care quality across the continuum. Furthermore, the rising prevalence of chronic conditions within an aging population necessitates more robust monitoring capabilities: according to SpyGlass Consulting's "Trends in Remote Patient Monitoring 2019" study, nearly 45% of the US population has at least one chronic disease, with chronic conditions responsible for 7 out of every 10 deaths in the US. RPMs give direct and valuable insight into the patient health data that matters most in managing these conditions – such as heart rate, blood pressure, blood sugar, weight, and vital signs – and enable direct patient-provider connections to support ongoing guidance, proactive education, and timely intervention at critical inflection points.
Ultimately, RPM solutions help facilitate crucial components of care delivery and risk stratification, enabling providers to:
Succeed in a Value-Based Landscape
RPMs make it much easier for risk-bearing providers to monitor and manage high-risk patients, such as those with Diabetes, COPD, Hypertension, heart disease, and Asthma. The more regularly that information is collected and automatically fed into central patient records, the more proactively care teams can reach out to the patients that need it most. Most importantly, this leads to better patient care and quality outcomes, and can help providers prevent costly readmissions, minimize ER visits or hospitalizations, and decrease overall on-site utilization.
Make High-Touch Care Cost Efficient
One Connex Member, the CTO of a large regional health network, expressed interest in RPM as a means of making direct patient interaction more sustainable. They have traditionally relied on in-home visits to monitor the conditions of their chronic care patients and those at-risk, but shifting the heavy-lifting onto an RPM solution could help lower costs. More importantly, RPM allows organizations already taking a high-touch approach to better focus their efforts on the patients that need intervention the most.
Increase Care Access
RPMs are one of the few ways in which providers can actively support rural or dispersed markets, giving patients the support they need without requiring excessive travel. By the same token, they make it easier to monitor and interact with elderly or disabled patients that face tremendous mobility struggles. These benefits will only grow more impactful as the Baby Boomer generation continues to age and requires more proactive monitoring of condition status.
Improve Care & Medication Plan Adherence
Remote monitoring gives care teams the direct visibility into medication usage and care plan adherence that traditional care models lack, allowing for more timely interventions in negligent and unsafe behaviors. Furthermore, with integration into consumer technology, it can also give informal caregivers – friends, family members and spouses – the same kind of insight, empowering them to have a more hands-on role in the health of their loved one.
Challenges
The promise of a more thorough patient data capture model that supports care delivery even when the patient is at home is enticing, especially amidst evolving reimbursement models that award performance, care quality, and readmission reductions. Unsurprisingly, while RPM adoption is currently deployed in only about 25% of hospitals according to Definitive Healthcare, a SpyGlass Consulting study has shown that 88% of providers either have invested or are considering investing in RPM technologies. As the RPM market continues to crystalize, so too do the challenges surrounding it. If providers are to succeed in leveraging and operationalizing RPM to its fullest, they will need to identify, adapt to, and overcome the many obstacles it faces.
First, providers must adapt their existing technology infrastructure to support the collection, synthetization, analysis, and usability of longitudinal and real-time patient data. Traditional EHRs were designed with episodic care in mind, and their data fields reflect that; simply deciding which episodes or encounters to attach the new data too can be a struggle. One recent Connex Event attendee – a CIO of a large, 7-hospital system – remarked that even Epic struggles to collect and analyze disease-specific data in an RPM-supportive way. While some EHRs are releasing telehealth and remote patient care modules designed to tackle this issue, they face challenges similar to other EHR initiatives: limited IT and solution implementation bandwidth, lack of internal resources and expertise, and high costs.
Second, providers must undertake the daunting task of evaluating and vetting which devices and tools they want to integrate into their RPM program. Device integrations can take months to code and test, and most providers lack the excess resources to afford mistakes. The quality of the technology – most notably, its accuracy in collecting and reporting data – is a key consideration, as is usability and comfort. An RPM solution is destined to fail if it isn't appealing to the user and cannot provide the comfort and convenience they've come to expect from consumer products. The right balance must be struck between device performance and patient satisfaction, forcing providers to critically evaluate both mainstream and niche device manufacturers.
Third, RPM programs cannot succeed without taking a detailed and comprehensive look at existing patient care workflows. Mobile technology may be a powerful engine, but it requires a skilled hand to guide, direct and steer the program in the right direction. How data points are managed, who is responsible for monitoring them longitudinally, and who makes the decision on when a condition can be considered critical or worthy of an office visit all need to be answered. Furthermore, in today's tight and fiercely competitive healthcare talent landscape, many providers are struggling to keep their most critical teams staffed adequately.
Fourth, while mobile technology can help alleviate some of the patient outreach burden, it has diminished returns if the target population isn't tech-savvy. Chronic care patients are statistically older, and either struggle or refuse to adapt to modern communication methods. Many of these patients do not have home networks, making mobile networks key; in the event that patients lack these devices, providers must decide whether they should implement their own device ownership program to complement their RPM launch.
Conclusion
Healthcare is, at its core, a "people" business, and the success of RPM initiatives depends on how effectively the organization is prepared to leverage new technologies in support of each patient's care journey. Clinical, operational, and IT leaders must engage their teams to gain input on RPM program design, evolve their existing workflows and patient care patterns accordingly, and prime both the patient and Revenue Cycle staff for success; capturing the right information, through the right means, and displaying it to the right person at the right time is the only way to move the needle on care outcomes and reimbursement levels.
Effective RPM initiatives require outreach that is consistent, methodical, and nuanced: Behavioral change is only possible if patients are engaged and educated on the importance of care plan adherence, how to properly utilize monitoring devices, and how proactive condition management is critical to living a healthy, fulfilling life. Likewise, the most impactful determinant of health – spouses and family members – must also be educated on how they can best support their loved ones.
Lastly, data security officers must play an active role in RPM program development. By introducing a plethora of new data capture and access points, healthcare providers exponentially increase their security risks. Not only must they protect themselves from costly litigations and the threat of HIPAA noncompliance, but they have an obligation to protect the patients they're so diligently caring for.
---
Interested in providing content to the Connex Member network? Learn more about our Content Leadership Program.
Interested in becoming a Connex Solution Partner? Learn more about our Solution Partner Benefits.