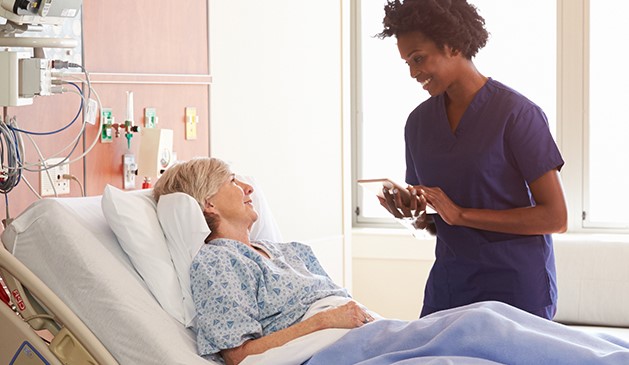 The Risks of Manual Documentation in a Digital World
Connex Staff |
Stress among clinicians is through the roof. Documentation tasks and processes pile up. Clinical staff are overworked, stressed, and rushed. Errors are mounting.
Imagine the risk associated with data entry mistakes when 1 out of every 5 entries has an error. In January of 2020 the Journal of Nursing Administration (JONA) compared matched data sets of manual and automated EMR data entries for 1933 consecutive vital signs records created by 49 RNs and certified nursing assistants in a 23-bed medical-surgical unit within a large tertiary hospital. Data errors decreased from approximately 20% to 0; data transfer times were reduced from 2 hours per measurement event to less than 1 minute (due to the delay in nurse manual entry). Envision these numbers applied to medication dosing levels for example. The clinical implications are profound.
Financial performance is being impaired. If there are errors in the documentation, coding cannot be created. Even simple examples of the start and stop times from infusion pumps have reimbursement implications because if the coders don't have the stop time they can't bill for the infusion. Healthcare is complex and while there is little standardized work, there is significant advantage to being able to automate clinical data and port it into the proper EMR fields in a patient record.
It is estimated that the cost to train a nurse in their first two years of service before they are on the road to proficiency is around two times their annual salary. The physical and mental health of nursing staff must be priorities. Take the case of a highly contagious COVID patient with contact precautions and access to the patient room is limited, a nurse will need to keep interactions and devices in the room to a minimum. Without a simple workflow that gathers the streamlined data and inserts it into the patient's charts, automatically streams data into the system, or manually accepts diagnostic values such as vital signs, it becomes enormously challenging to limit viral spread.
I believe that we must change the paradigm or the system will collapse. The answer is process automation. By automating processes, errors are avoided, time is saved, and the result creates safer and happier patients and staff. That's why an automation tool was developed by nurses for nurses. Automated Data Entry Process Technology (ADEPT).
It's time to step into the future of healthcare and improve the workflow of our busy clinicians by using technology. As demonstrated in the JONA article, for simple tasks like taking vital signs, which is done thousands of times each day in a hospital, the error rate went from an average of 20% and as high as 80%, down to 0. The risk and all the legal ramifications with a bad outcome can be eliminated with automation of the process. When clinicians can spend more time addressing patients' needs the HCAHPS scores will increase because the human touch has been brought back to the bedside. The enhanced productivity and correct documentation will enhance accounts receivable and margins will stabilize. Finally, giving time back to nurses to do the job for which they were trained and to which they are committed, namely taking care of patients versus doing data entry, leads to enhanced cognitive skills, higher job satisfaction levels, less frustration, burnout and, lower rates of turnover. Automating their documentation tasks leads to higher rates of compliance, data standardization, more timely clinical information and a higher ROI on the investment in training.
---
Content provided by Applied Science, Inc., a Solution Partner in the Connex Partners network.
Interested in becoming a Connex Member? Learn more about our Executive Membership Benefits.
Interested in providing content to the Connex Member network? Learn more about ourContent Leadership Program.