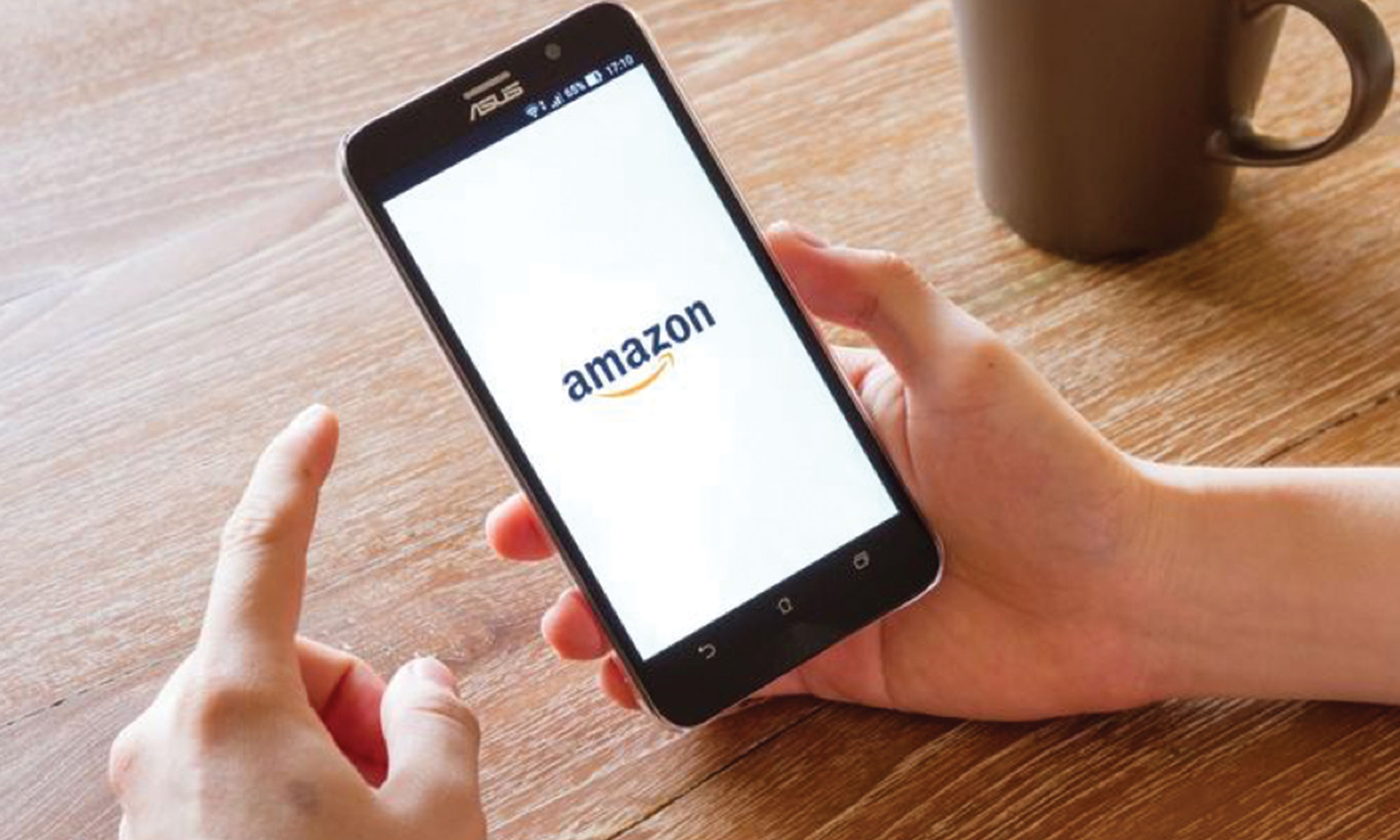 Should Healthcare Customer Service Take a Hint From Amazon? This CMO Says, "No." Here's Why.
Natasia Langfelder |
This Single Differentiator Makes Customer Service in Healthcare Completely Unique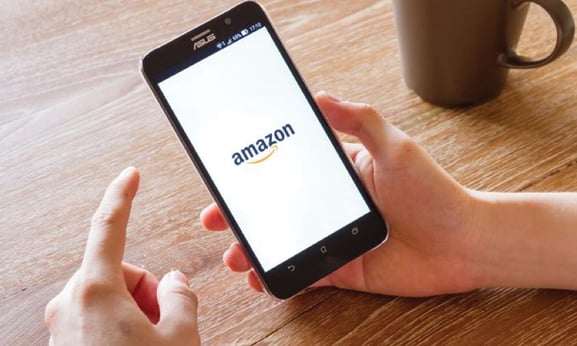 Amazon has long been a paragon of customer service, and the business world has credited this online shopping company with "customer obsession," which means focusing on tailoring customer experience to your specific customer base. Many companies, both retail and not, study the "Amazon Customer Service Model" and strive to re-construct their methods in their own organizations. Some have even argued that the Amazon model can and should be applied to healthcare.
In the video below, Dr. April Hartman, Chief Medical Officer at Columbus Regional Medical Group, in Columbus, Georgia, breaks down why, no matter how many well-intentioned thought leaders tell healthcare professionals to approach customer service "like Amazon," the healthcare industry will never be Amazon. Arguably, the most important differentiator is the indirect relationship between those who receive the services of the healthcare provider and those who ultimately pay for those services. Unlike the straightforward relationship between Amazon and their consumers, the relationship of patient and care provider is more complicated.
Why Healthcare Will Never be "Amazon"
The Fee for Service Model is Failing
Providing patients with excellent care and customer service is at the top of all health system's priority lists. When it comes to customer care, the traditional models of service don't apply to the healthcare industry. The fee-for-service model of healthcare isn't doing the healthcare industry any favors when it comes to providing a great customer experience. Doctors and other health care providers are incentivized to see as many patients as possible and patients lack a relationship with insurers, who in turn decide which services that patients can actually afford.
Is Direct Primary Care the Answer?
Dr. Hartman stresses the fact that currently, in healthcare, there is no direct association between the service provided and the payment for those services. However, Business Insider has speculated that the future of healthcare is the direct primary-care model. This model cuts the insurance companies out of the equation and charges patients directly, creating a transaction that sets up a similar customer relationship that Amazon shares with their own customers.
On one hand, it solves the problem of direct association. Patients will pay for the care they receive, directly to those that provide it. Saving both doctors and patients can avoid the time consuming mess of the insurance reimbursement process.
However, there are quite a few drawbacks to this model. It's a large investment for health care providers and can be misleading or even dangerous for patients. It has the potential to isolate patients; who might prefer to stick with their primary care doctor and eschew specialists. These kinds of worries, which plague healthcare providers, wouldn't be on Amazon's radar.
What You Can Do to Improve Customer Service Now
The direct-primary-care model may never be a reality. But there are ways to improve customer service now. Think about this for a moment: How exactly do you engage with your customers? Of course, there are a number of ways to achieve satisfactory customer experience scores — but can you honestly say that your patients are engaged with you? There are many new technologies and data collection options that can help you to develop a better understanding of what the patient experience is and what patient expectations are, in order to better service your patient population.
Food For Thought
How do we currently communicate with our patients? How should we?

How do our patients wish to be communicated with? Why would they engage with us at all?

Is it possible to re-establish the 'Patient/Provider' relationship? Can we expand it? Can we rebuild that 1-on-1 relationship for the 21st Century?

How can we transform 'data' into intelligence?

Who is in charge of that process?

How do we develop a 'Connection Culture' with our patients?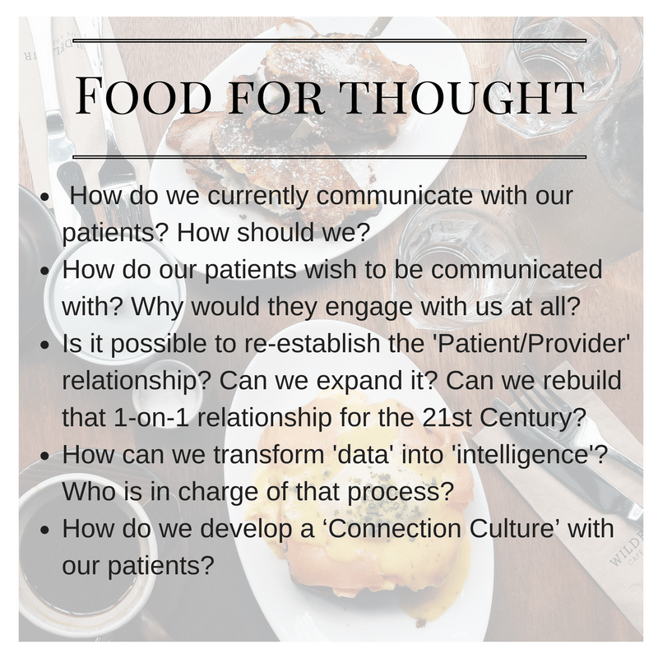 ---
Like what you see? Fill out this application to join the Connex Partners Healthcare Member Network.