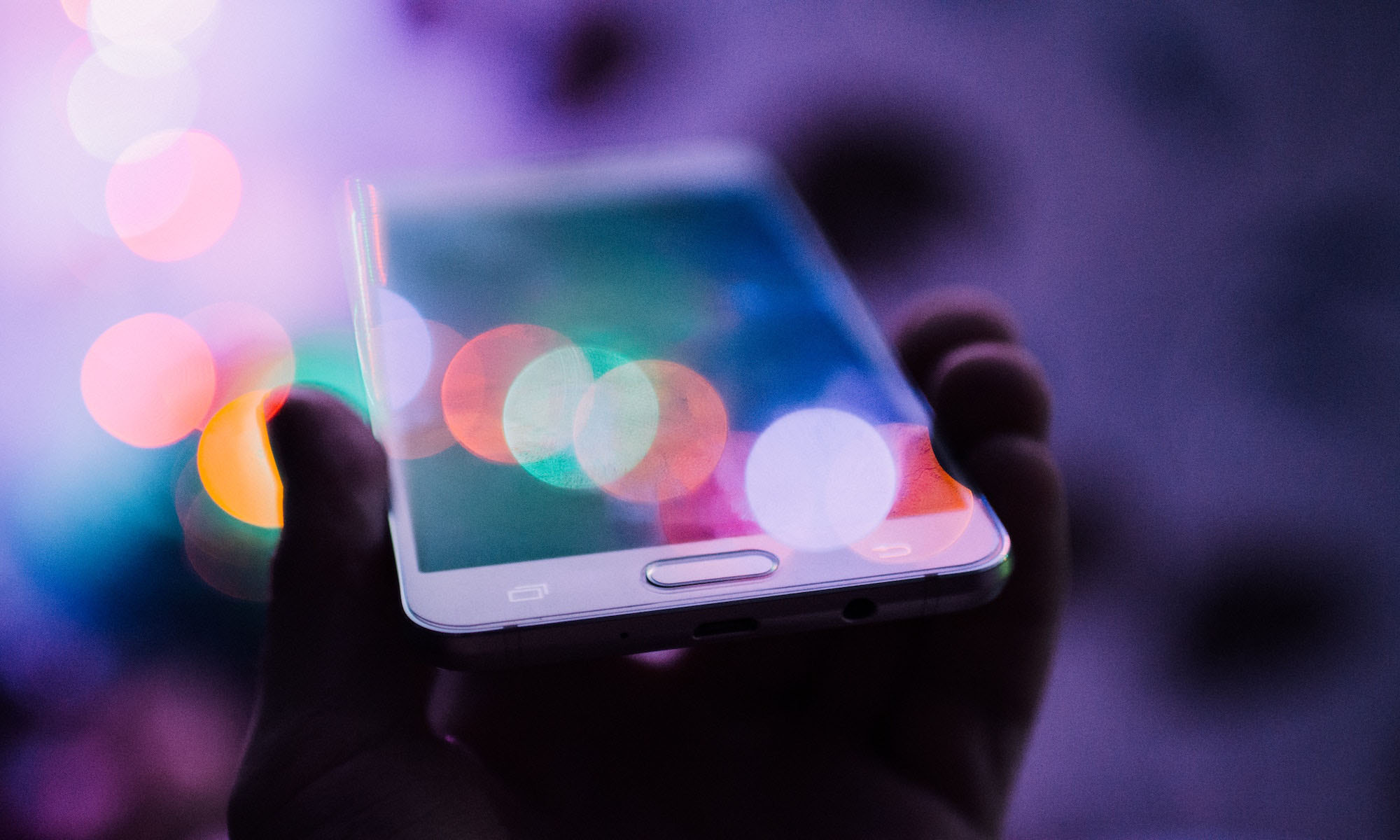 Making the Most of Your Shift to the Cloud
Natasia Langfelder |
Cloud technologies have disrupted how healthcare utilizes technology. Learn how to make the cloud work for you.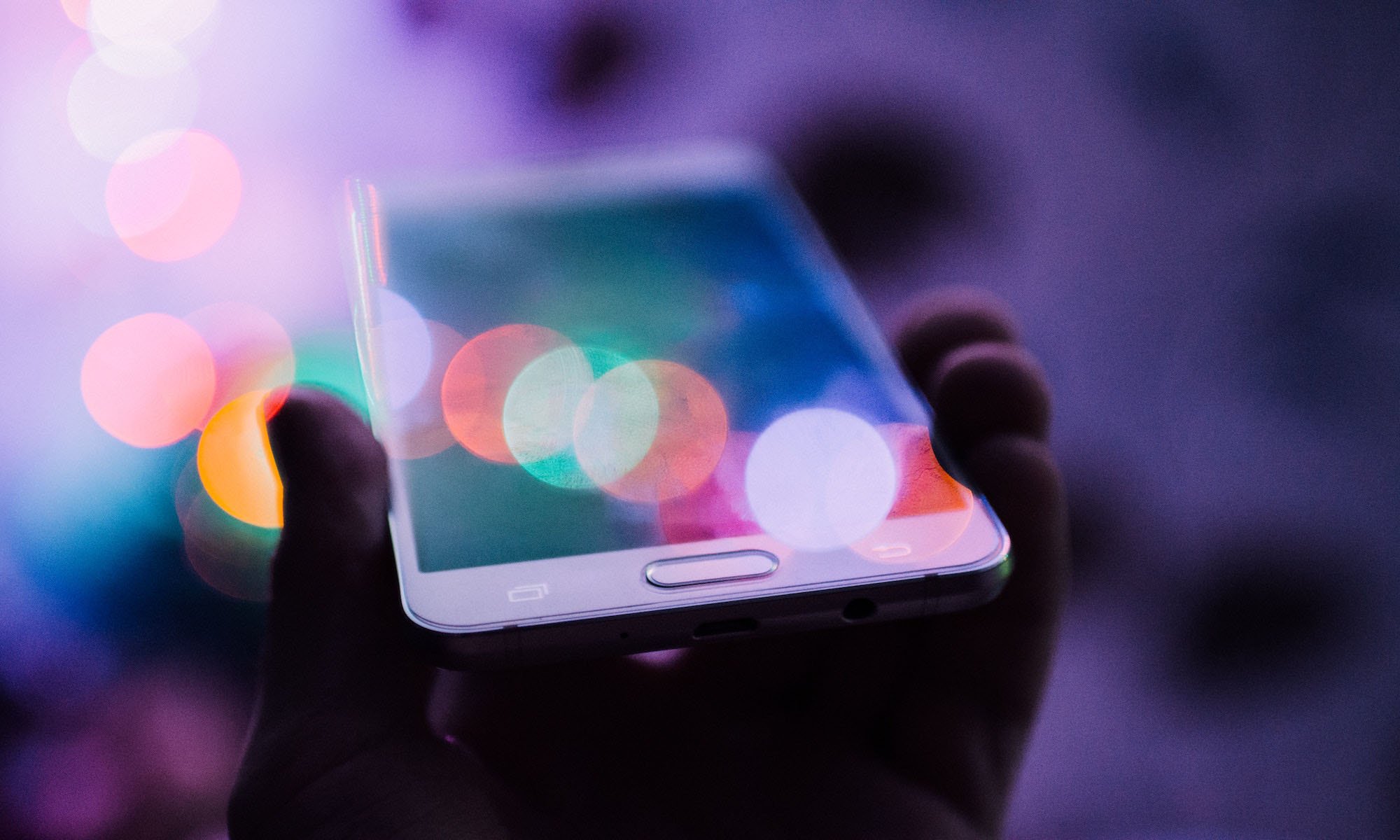 "The Cloud" has been disrupting how we think of technology, the internet and connectivity for the past few years. So much so that Hollywood even produced a blockbuster based on the premise of Cameron Diaz and Jason Segel falling victim to "the cloud." Cloud technology is the fatal combination of both hard to understand and completely necessary for modern companies. Cloud computing has been adopted by organizations around the globe and those who aren't up to speed will be left behind.
Healthcare is changing - that's no secret. But what will the healthcare space look like in 10 or 20 years? Cloud technology is going to play a big role in the answer to that question. Healthcare organizations, with their need for complex systems and vast archives, can benefit vastly from cloud technologies. The is widely adopted by healthcare organizations worldwide. With proper use of cloud technology, you stand to improve your position in the market, increase your revenue and improve the outcomes and quality of life of your patients.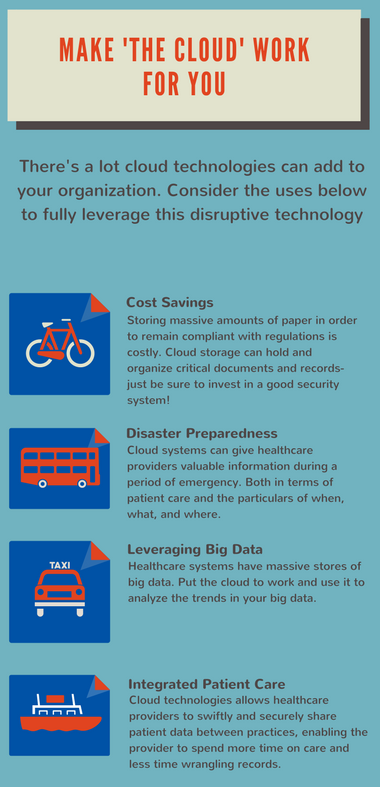 How can you make cloud technology work for you?
Joe Woelkers, the Executive VP, Chief Operating Officer, at the University of Texas, tells you which business functions you should consider moving into the cloud and guides you through the variables that must be taken into account to assure you are getting the most from this technology.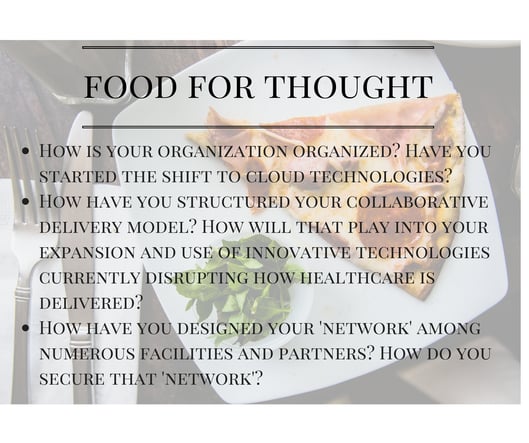 Like what you see? You can join professionals such as Jeff Hudson, the Vice President of Patient Care Services & Chief Nurse Executive, Sierra View Medical Center, Pat McCabe, Senior Vice President & Chief Financial Officer, Bridgeport Hospital, Dr. April Hartman, the Chief Medical Officer at Columbus Medical Group, at our next Healthcare COO/CFO sector meeting. Apply here to learn more about the qualifications necessary to join our member network.