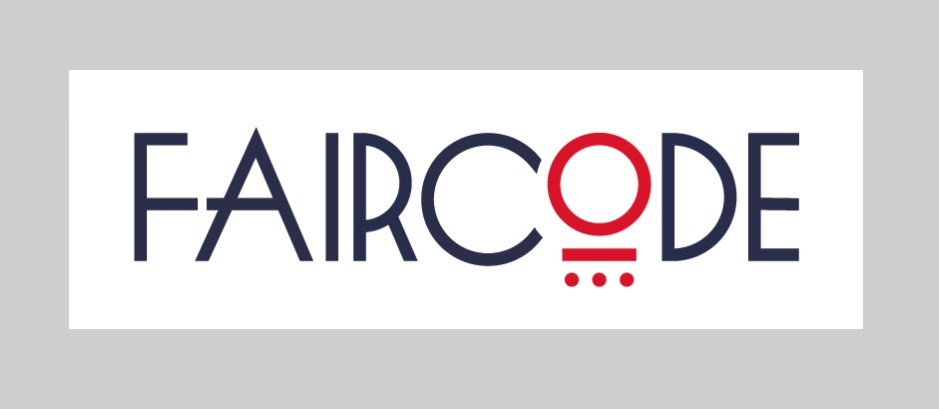 Lisa Boyce OF FairCode Associates on COVID-19's Implications on Inpatient Revenue and Cash Flow
Connex Staff |
Read the full interview with Lisa Boyce, CEO and Co-Founder of FairCode Associates, conducted by Andrew Johnson below:
These are unprecedented times in healthcare delivery. What can we expect to be the impact of COVID-19 on revenue and cash flow at our hospitals?
The healthcare crisis has and will continue to impact operational cash flow. Expect the spotlight to be placed on DRG coding, patient acuity reviews and claim denials to do their part in finding revenue during this war on COVID-19. This can be especially challenging when reduction in staff, hours and budget are also looked at as a way to improve bottom line. Somewhat counter intuitive actions.
How do you see hospitals reacting to the new dynamics?
A brand new patient dynamic is in play that adds challenge to revenue capture efforts. 1.) Cancelled elective procedures reduce census to open beds in anticipation of the Medical Inpatient 2.) Medical Inpatients characteristically carry lower reimbursements 3.) Lost outpatient revenues and finally, 4.) Added supplies cost pressures.
While the surge is temporary, immediate and aggressive hospital action to recover revenue is imperative.
Fortunately, the challenge follows a predictable wave so states can plan for challenges. Government COVID-19 bed demand models help anticipate the peak patient and resource surge. Expect the tail of the wave to linger through the peak as fearful elective surgery and outpatients take time to adjust, thereby prolonging the period of revenue and cash deficits.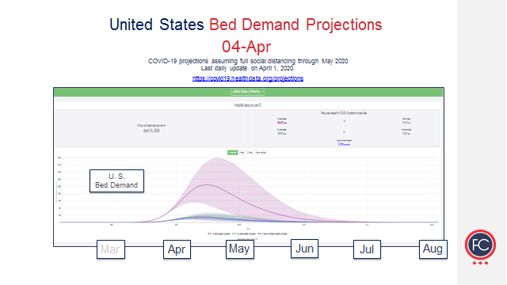 What about new case mix dynamics?
Cancelled elective surgeries and COVID-19 and other emergency medical cases will shift case mix from surgical DRGs to medical DRGs. As stay-at-home interventions are protecting our citizens from virus exposures, they are also preventing trauma and surgical emergencies. Our hospitals can expect staggeringly low case mix numbers. This is on top of other case mix variables that a hospital might have been previously experiencing before preparations for the pandemic began in earnest.
How do you see FairCode stepping up offering added value during the strain on resources?
There are several COVID-19 related strategies we've taken.
First, FairCode becomes the extra pair of clinical and coding eyes on inpatient charts before claims are dropped. Daily discharges' charts are scanned using FairCode's AI algorithms to identify the ones most likely to yield opportunities for greater coding accuracy. Each of these cases are reviewed by a physician who has been trained in coding and recommendations are evaluated by the hospital coding team for final coding. All this happens with a same-day turnaround time.
Second, if a hospital is relying on scanned paper records during the highest peaks in the wave of COVID-19 patients, we can ensure that the clinical documentation presents the most robust picture of the care that was rendered. Our physicians will provide that clinical differentiation necessary to ensure that the cases are characterized in the coding of the severity of illness and complexity of care. Is it SARS, COVID-19, an acute exacerbation of COPD, sepsis or septic shock?
Third, we can help with staffing reallocation. If a hospital is reallocating coders from outpatient to inpatient with little training or is relying on new outsourced coding vendors to handle any peak loads, FairCode offers another pair of coding eyes on the case before bills are dropped.
For hospitals who have redeployed their CDI RNs to other duties or who have diminished staff capability, FairCode can augment CDI programs in the interim. We can incorporate PSI, POA, HAC, mortality and other quality reviews in with DRG validation efforts, combining a quality AND financial review of each and every chart before the bill goes to Medicare or any commercial payor paying on a DRG basis.
Fourth, chart reviews are completed on a concurrent basis. Should a hospital wish to recoup as much cash as possible, FairCode can look retrospectively at previously billed cases from the past 60 days or up to the prior year in order to drive more cash into the system to pay for the expected expense load from the pandemic preparations. A hospital can use this additional cash to carry it through these all-too-challenging times of low volumes and increased expenses.
Lastly, for hospitals that will be pulling staff off of payor denial reviews and appeals, our physicians can take over those responsibilities during this period. They combine their clinical and coding expertise to prepare timely and aggressive defenses of the care rendered by a hospital's clinical team.
What does your current working experience with hospitals show?
We have extensive experience working in a variety of hospitals. Over these 19 years, we reviewed close to 1.5 million inpatient charts finding over $725 million in additional revenue for our hospital clients. Last year we improved CMI 2.99% and increased hospital profitability $1.6 million on average among our partner hospitals.
Explain your revenue capture and cash flow model in today's environment.
Our hospital clients remain in a positive cash position throughout the partnership. Our typical ROI is around 300%. The only exception might be in the case of a hospital whose physician documentation is not reflective of the severity and complexity of the care and the DRG assignment carries too high a case weight. These cases are vulnerable to payor denials and we help ensure greater accuracy BEFORE the payment clawbacks.
What can FairCode do about COVID-19 affected case mix?
Shifting surgical DRGs to medical DRGs will impact case mix during this pandemic. FairCode cannot change that. What we can do is cushion the expected plummeting case mix by ensuring that each case is correctly assigned to the right DRG with the appropriate weight.
Because historically FairCode changes principle diagnosis in approximately 45% of the cases, we help hospitals more accurately describe the patient's reason for the admission or readmission. The data driven from the claims to CMS will help us all identify the impact of the COVID-19 virus.
What would a FairCode COVID-19 program implementation look like?
FairCode can be reviewing the first chart in 3-4 weeks. If a hospital were to engage FairCode today, our physicians can be looking at all inpatient charts to squeeze every bit of revenue and cash as possible by May 1 or sooner. This takes little or no IT resources as we are simply set up as a remote coder. The implementation is remote in keeping with social distancing mandates.
If HIM staff are furloughing today, this might be a good time to have leadership set up the implementation so that when we get to the other side of the wave of cases, physician advisors will be on board to partner with team members to get claims out in a timely basis. We suggest hospitals consider adding a retrospective review as well to increase revenue and cash potential.