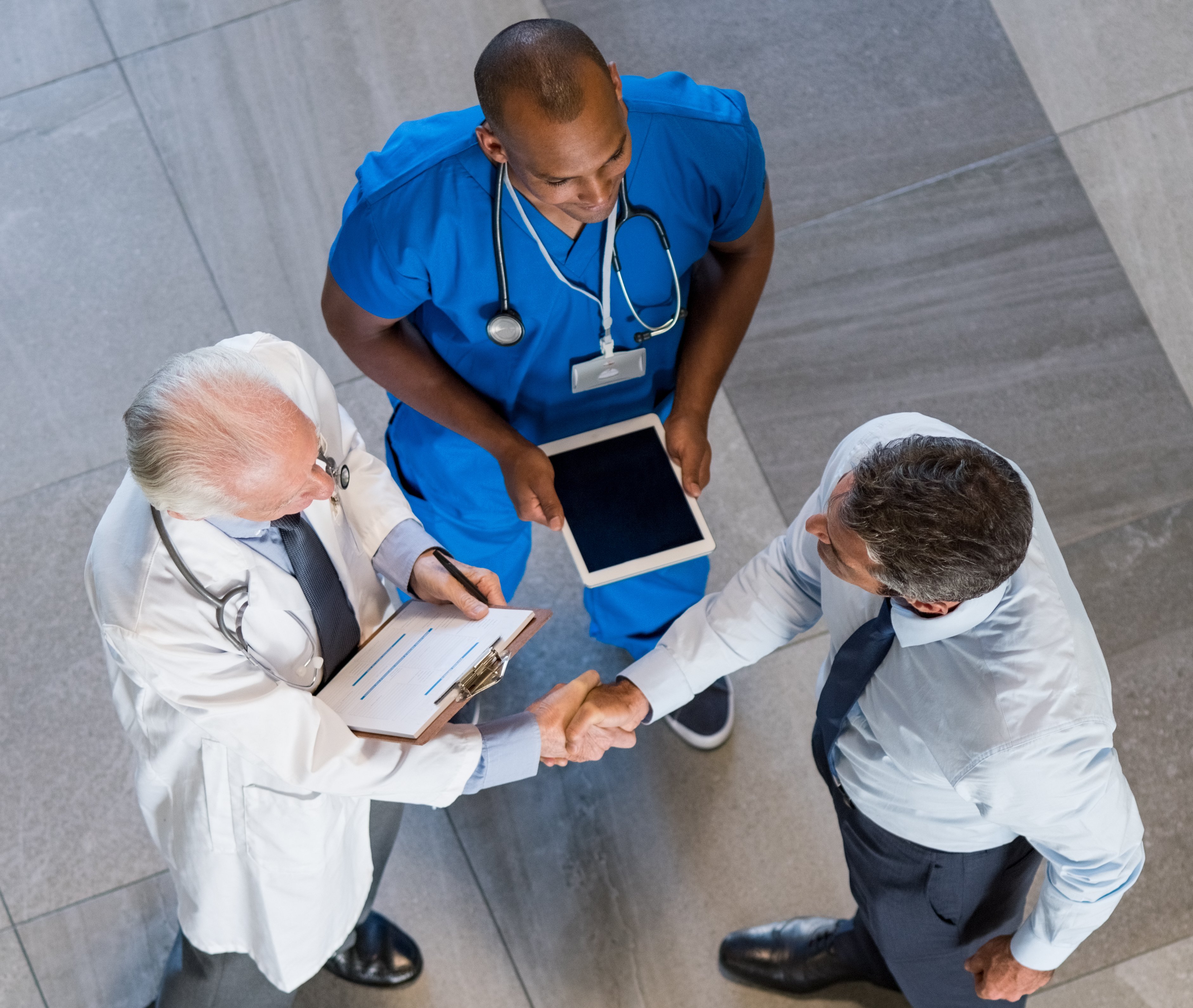 It's Time to Be Upfront About the Price of Healthcare
Connex Staff |
Most consumers would likely view such buying behavior as financially backward. However, against a healthcare landscape that has been upended economically by the passage of the Affordable Care Act (ACA), that's exactly what happens. The business of healthcare is unique in that most consumers have no idea what their final bills for medical services will be until weeks—if not months—after receiving care.
The ACA has made it possible for more Americans to purchase health insurance than ever. By the time the National Center for Health Statistics had published its report in August 2017, 20.5 million Americans had become insured since the ACA's enactment.1 The report also provided insight into the type of insurance consumers were typically buying. When the National Center for Health Statistics initially began surveying consumers about high-deductible health plans (HDHP) in 2010, the year the ACA was passed, only 25.3 million respondents reported being enrolled in them. However, in 2017, that number had increased to 42.3 million enrollees in HDHPs. "High-deductible" was defined by the organization's report as at least $1,300 for an individual health insurance policy and $2,600 for a family policy. HDHPs, coupled with rising out-of-pocket costs, have meant that consumers are now responsible for a larger financial portion of their medical expenses.
An analysis conducted by TransUnion Healthcare revealed that patients saw an 11% increase in average out-of-pocket costs during 2017, from $1,630 in the fourth quarter ending 2016 up to $1,813 in the fourth quarter ending 2017.2 The analysis also indicated that for 49% of patients, out-of-pocket costs per healthcare visit were below $500 on average in 2017; 39% had out-of-pockets between $501 and $1,000; and 12% had out-of-pocket costs that were more than $1,000. These numbers show why consumers need to know upfront the cost of health services.
A 2016 survey conducted by Accenture Consulting bears this fact: 91% of consumers expressed the desire to know their medical costs before they received any care.3 When asked why price transparency was important to them, nearly half of survey participants indicated that they needed that information to assist with budget planning. The industry is taking note and beginning to—albeit with some uncertainty as to the value proposition—offer the price transparency tools consumers want while at the same time maximizing reimbursements across the revenue cycle.
The Federal Push for Price Transparency
At a meeting in March 2018 with the Federation of American Hospitals, Secretary of Health and Human Services (HHS) Alex Azar told his audience that in order for the country to move to a system where patients were more in charge of their own healthcare dollars, "providers and insurers have to become more transparent about their pricing."4 Secretary Azar stated that he believed consumers had a right to know what a healthcare service would really cost before getting that service. He promised to work with the Federation to make that happen and vowed to lay out more powerful incentives if price transparency didn't become ubiquitous. With the HHS recently vocalized commitment to making price transparency an industry-wide reality, the message that U.S. hospitals and providers need to get on board has never been louder.
In keeping with Secretary Azar's wish to see price transparency in healthcare become a reality, the Centers for Medicare and Medicaid Services (CMS) in April 2018 released a proposed rule (CMS-1694-P) that required hospitals to post their chargemasters online, which would make pricing information available to give patients more power over how they spent their healthcare dollars.5 To help facilitate the proposed rule's objective, CMS suggested an amendment be made to Section 2718(e) of the ACA, which currently requires hospitals operating in the U.S. to provide a list of the institution's standard charges for items and services provided—but only if requested by an individual patient.
Under the final rule, which goes into effect January 1, 2019, hospitals will be required to "make available a list of their current standard charges via the Internet in a machine-readable format and to update this information at least annually, or more often as appropriate. This could be in the form of the chargemaster itself or another form of the hospital's choice, as long as the information is in machine-readable format."6 The CMS mandate means that as of January 2019, healthcare pricing information will be made publicly available and accessible by hospitals, without the need for patients to ask for it as is the case under Section 2718(e).
Comparison Shopping Finds its Way to Healthcare
Given that the majority of healthcare spending goes to services that are available elsewhere, upfront pricing is critical for consumers seeking medical services that offer the most bang for the buck. Almost 43% of U.S. healthcare dollars, or approximately $222.9 billion, is spent on medical services considered "shoppable," such as MRIs, x-rays, endoscopies, or physical therapy. Of that $222.9 billion, an estimated 15%, or $37.7 billion, is paid out of pocket by consumers.7
Shoppable healthcare services let consumers compare providers in the same way that they shop for other goods and services. This is where transparency can have the greatest impact on the patient's wallet. Implementing a price transparency program can also act as a competitive differentiator for patients when choosing to remain with or change healthcare providers based on what they charge for services. In a 2014 survey conducted by the Health Research Institute (HRI), 26% of consumers stated that they had done healthcare comparison shopping by contacting multiple doctors or medical facilities about their prices. The following year, that number had bumped up to 30%.
Of course, price shouldn't be the only determining factor for consumers when seeking healthcare services. However, consumers seem to be driven more by expenses than quality when making decisions about their healthcare. In 2017, Public Agenda conducted a survey to find out how consumers viewed and used healthcare pricing.8 Seventy percent of respondents stated that higher prices were not generally a sign of better care. Fifty-nine percent of consumers surveyed said that when comparing prices they would choose a less expensive doctor, hospital, medical test, or treatment. Forty percent of survey participants who had not tried to find prices before seeking care indicated they would likely choose less expensive doctors if they had had price information before seeking care.
The results of the Public Agenda survey seem to indicate that price transparency is poised to reframe how patients seek healthcare and how providers differentiate themselves from their competition.
How Price Transparency can Improve the Patient Experience
Consumers have largely been in the dark about how health services are priced, which has been left only to health insurance payers and billing and coding departments. Since hospitals and providers don't volunteer information about how much they are paid for services by insurance companies, many consumers have experienced sticker shock after receiving a medical bill. A 2015 Consumer Reports National Research Center survey found that
one-third of Americans had faced a surprise medical bill—and that most didn't know where to go for help in correcting errors.9 In September 2018, Kaiser Health News reported on the draft bill proposed by members of the bipartisan Senate healthcare price transparency working group that, if passed, would protect patients from surprise medical bills. The senators behind the draft bill are looking to start conversation about how to end balance billing, which is the practice of passing charges on to patients for treatment they may have received from an out-of-network provider or facility.10
No consumer should be blindsided by questionable or exorbitant charges for healthcare, which can cause patient satisfaction rates to plummet. This reality is borne out from research conducted by Fierce Healthcare, which revealed that a more than 30% drop in patient satisfaction ratings occurred from post-discharge through the billing process. Fortunately, hospitals and providers are beginning to recognize that the revenue cycle is very much part of the patient experience. The availability of upfront pricing should help improve overall patient satisfaction and build greater trust in the healthcare system.
Best Practices for Implementing a Price Transparency Program
Hospitals and providers seeking to implement a price transparency program should create a strategy for a successful transition. The following is a brief summary of recommended best practices for implementing a price transparency program.11
Take advantage of technology: Technology has transformed every aspect of healthcare delivery both on the clinical and administrative fronts. Revenue cycle management has benefited from the deployment of technology, which has helped to streamline claims and billing processes, as well as to ensure timely and accurate reimbursement. A simple, web-based pricing tool can be deployed that provides easily accessible and current costs to patients. The tool's key functionality should be to deliver upfront, personalized costs for specific services or procedures.
Build a patient-centric tool: When a pricing tool is being developed, a range of patient financial scenarios and insurance plans should be built in. Some patients could be 100% self-pay, while others may have employer-subsidized, ACA-subsidized, or high-deductible plans, all of which affect out-of-pocket costs for the consumer. The pricing tool should encompass as many patient financial and insurance types as possible to ensure users can choose answers that best correspond to their situations in order to see accurate information.
Set prices for specific services: Depending on the patient's individual health circumstances, costs for treating certain conditions can vary. However, hospitals and providers should avoid giving consumers a price range, and instead offer a fixed set of prices for specific services and procedures. In the beginning, hospitals and providers should focus on creating a list of fees for routine services and procedures that are not dependent on the patient's health circumstances, such as office visits, lab work, or x-rays. Putting a price range on individual service could cause confusion and uncertainty about what the patient will actually need to pay, which has the opposite effect of what upfront pricing is supposed to achieve.
Facilitate patient next steps: If consumers are enabled to determine what a particular healthcare service or procedure will cost them using the pricing tool, they should be in a better position to make an informed decision about how they want to proceed. The pricing tool should also allow the consumer to take next steps, such as booking an appointment directly, completing patient paperwork, or paying in advance for the service.
Use data to gauge success: Tracking the number of patients using the pricing tool to book appointments, as well as how many are prepared to pay for services online or at the appointment, can provide useful data points for gauging the effectiveness of a price transparency program. This information will provide valuable insight into whether costs for services should be higher or lower, based on patient feedback and revenue numbers. Price transparency should motivate hospitals and providers to set fair prices based on current average costs for similar services.
Conclusion
As of March 2017, at least 27 states had enacted legislation requiring healthcare to provide price transparency tools for their patients.12 Most major health insurance plans now provide a pricing tool on their websites for members to obtain cost estimates for common healthcare services and procedures. Even the business of catering to price-conscious health consumers has been gaining momentum. Several companies operate websites that enable consumers to research local prices for healthcare.
Healthcare industry advocates for price transparency see the potential upside for stakeholders. When consumers have the benefit of knowing the total price of their care and what services are included in that fee, they can be empowered to make confident and informed choices regarding medical services. This can lead to positive outcomes clinically and financially. Along with the delivery of high-quality care, price transparency is an additional strategy hospitals and providers can employ to gain and retain patient loyalty. The time for price transparency in healthcare has come, and it is now.
Content provided by Professional Medical Services, a Solution Partner in the Connex Partners' network.
Interested in providing content to the Connex Member network? Learn more about our Content Leadership Program.
---
References: