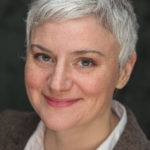 The Secret to Career Growth and Raising a Family
Sarah Redgrave |
Written by Sarah Redgrave
This post was republished from Sarah's website, www.SarahRedgrave.com
You want it all. An awesome home life, a growing family, and a career that reflects your inner badass. That's a great goal! And totally do-able. But to get there you'll need to take a giant mental leap. Once you do, the rest falls into place.
In the early 2000s, I remember listening to a panel of executives discuss the topic of having a career and raising a family. A female executive with a major bank said: "Here's the truth, you can't have it all. You can have a family or you can have a career, but you are always going to sacrifice something." At the time I thought that was total BS, but I didn't think much about it until years later when I was pregnant. And then her words haunted me.
I was the kind of person who worked 15 hours a day with pleasure. My identity at work was that of a person who was always available and always plugged in.
"You are always going to have to sacrifice something." That's what she said, and she was right. But rather than thinking of sacrifice as a negative, I began to think of it in a different way—as a choice.
So here is the tough truth of being a parent, a spouse, and a professional: Sometimes I choose my son, and that means that I am not available for my work in the way that I used to be. Sometimes I choose work, and that means my son doesn't get my attention. Sometimes I choose to have a date night with my husband, which means my son is with a babysitter and my work is neglected. But I choose. And I make the choice knowing that I am still valuable to my work if I decide to spend time with my family, and my family still loves me if I decide to spend time at work.
When you make it a choice, and not a sacrifice, you have to say to yourself, "I'm choosing work over my child right now." Those are tough words. It feels contrary to every societal norm. But it also allows you to take control of your life. And for those of you whose identity is wrapped up in your work, you need to say to yourself "I am choosing my child over work right now" and then trust that you are valuable enough at work for that to be okay.
This means you don't get to hide behind things like "I have to work" or "I have to pick up my child." But it also means you are no longer a victim of your busy life; instead, you are forging a path for yourself.
It's a choice. And as with any choice you make in life, there are trade-offs. That's not good or bad. It just is. But it's all yours.
---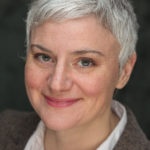 Sarah Redgrave is an HR professional with international experience in benefits, compensation, internal communication, and change management. In partnership with her colleagues, she is dedicated to creating impactful, measurable initiatives that support a company's vision. Her current roles is VP of Total Rewards for a company based in Portland, Oregon, with 30,000 employees across the United States. Previously, she was accountable for Eddie Bauer's Benefits, Compensation, Employee Communication, and Recognition Programs across the US, Canada, and Hong Kong. The work accomplished at Eddie Bauer helped to secure the company's spot at number 19 on Outside Magazine's Top 50 Places to Work list in 2010, and has continued to win it industry recognition for being a best-place-to-work.
Prior to Eddie Bauer, she helped to build the Communication and Change Management Practice at Hymans Robertson, a UK-based HR consulting firm. She spent five years as a communication consultant for Eckler Partners in Toronto, a pension and benefit consulting firm, where she consulted to clients across a wide variety of industries. As part of this role, she provided solutions that helped keep employees informed and engaged through times of significant cutbacks. She has also held the role of manager of internal communication at Scotiabank, one of the five major banks in Canada, where she was responsible for HR-related communication to the bank's 50,000 national and international employees. Want to get in touch with Sarah? Contact her here: http://sarahredgrave.com/contact/
Disclaimer: The views and opinions expressed on this website are solely those of Sarah Redgrave, and do not necessarily reflect the views and opinions of any of her past present or present employers.