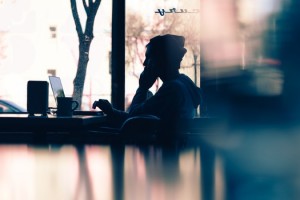 Could Weekend Work Lead to a Less Stressful Work Week?
Katie Willard |
Home

»

HR/Benefits Sector

»

Could Weekend Work Lead to a Less Stressful Work Week?
Written by Natasia Langfelder
---
Will working over the weekend help employee work/life balance? One expert says yes.
Creating a culture of Work/Life balance, increasingly known as Work/Life integration, is important to most employers. The burden falls to HR and benefits professionals to figure out how to give employees the balance they need to live fulfilled lives, without reducing productivity and without spending money.
There are multiple ways to approach this issue. Author and time management expert, Laura Vanderkam, is proposing a controversial solution–weekend work. Vanderkam sat down with Business Insider to explain her reasoning.
"Weekends can be a helpful tool in terms of work/life balance…Some people think work should be work, home should be home, never the two should meet, and that's fine," she added. "But a lot of people realize that working a little bit on the weekends can buy you a more balanced life during the week..If you work a couple hours on Saturday mornings and Sunday nights, you might be able to leave an hour earlier every weekday. That means you could pick up your kids from school, or prepare dinner, or simply make it to a gym class."
She follows it up with a caveat "You don't want to work on weekends just to work on weekends." She explains that weekends can be useful for projects that require more concentration and less interruptions, as well as plan for the coming week.
---
What do you think of weekend work? Will it relieve stress or is it the demarcation of a workaholic? Let us know in the comments or tweet your opinion to us @ConnexHRBen