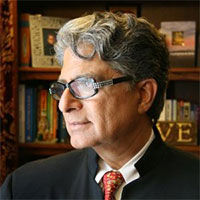 Deepak Chopra Has Something to Say About Your Career
Katie Willard |
Home

»

HR/Benefits Sector

»

Deepark Chopra Has Something to Say About Your Career
Written by Natasia Langfelder
---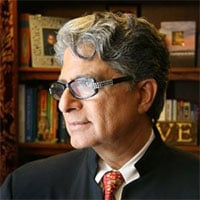 Famed new age philosopher and Oprah's spiritual leader, Deepak Chopra, took to LinkedIn to give his advice on career mistakes to avoid and a set of mental guidelines needed to be successful. Chopra's own career path has been extraordinary, starting as a doctor in rural India, to the executive director of Sharp HealthCare, to the famed author and public speaker he is today. Needless to say, his advice is not to be ignored. His top three career mistakes are:
Setting your expectations too low.

Feeling that you have to be certain.

Not seeing how much you will grow.
Chopra goes on to explain that mistake #1 means not underestimating yourself and cheating yourself into a taking a role underneath what you can achieve, because it's easier and more stable. He counsels, "It's not really the job that keeps anyone stuck; it's the psychological limitation of setting your expectations too low."
Mistake #2 is a little more abstract – basically Chopra is saying that life is uncertain and that "real success is making peace with uncertainty."
The last mistake jabs right to the heart of the candidate interview process. Chopra explains that interviews are predicated on the candidate proving that they are already able to perform the job required, when the focus should be on how you will grow and what your future self has to offer.
So, those are the pitfalls to avoid. But Chopra also gives a list of mental guidelines that the "world's most successful people" live by. Considering the famous and powerful people he rubs elbows with, it's safe to say these are authentic.
I need to find out who I really am.

I want to expand and grow.

I must have a vision that I can follow for years, an aspiration that fits my highest self.

I will keep evolving without limit.

I listen to my surroundings and act on the signals being sent to me.

I keep an open mind.

I have learned to live with uncertainty, turning fear into a belief in the wisdom of uncertainty.

I listen inside to make sure I'm being true to myself.

I admit when I'm wrong and turn this into a way forward.
Click here to read the article in it's entirety. What do you think of Chopra's career mistakes? Do you follow his mental guidelines already? Let us know in the comments or tweet your opinion to us @ConnexHRBen