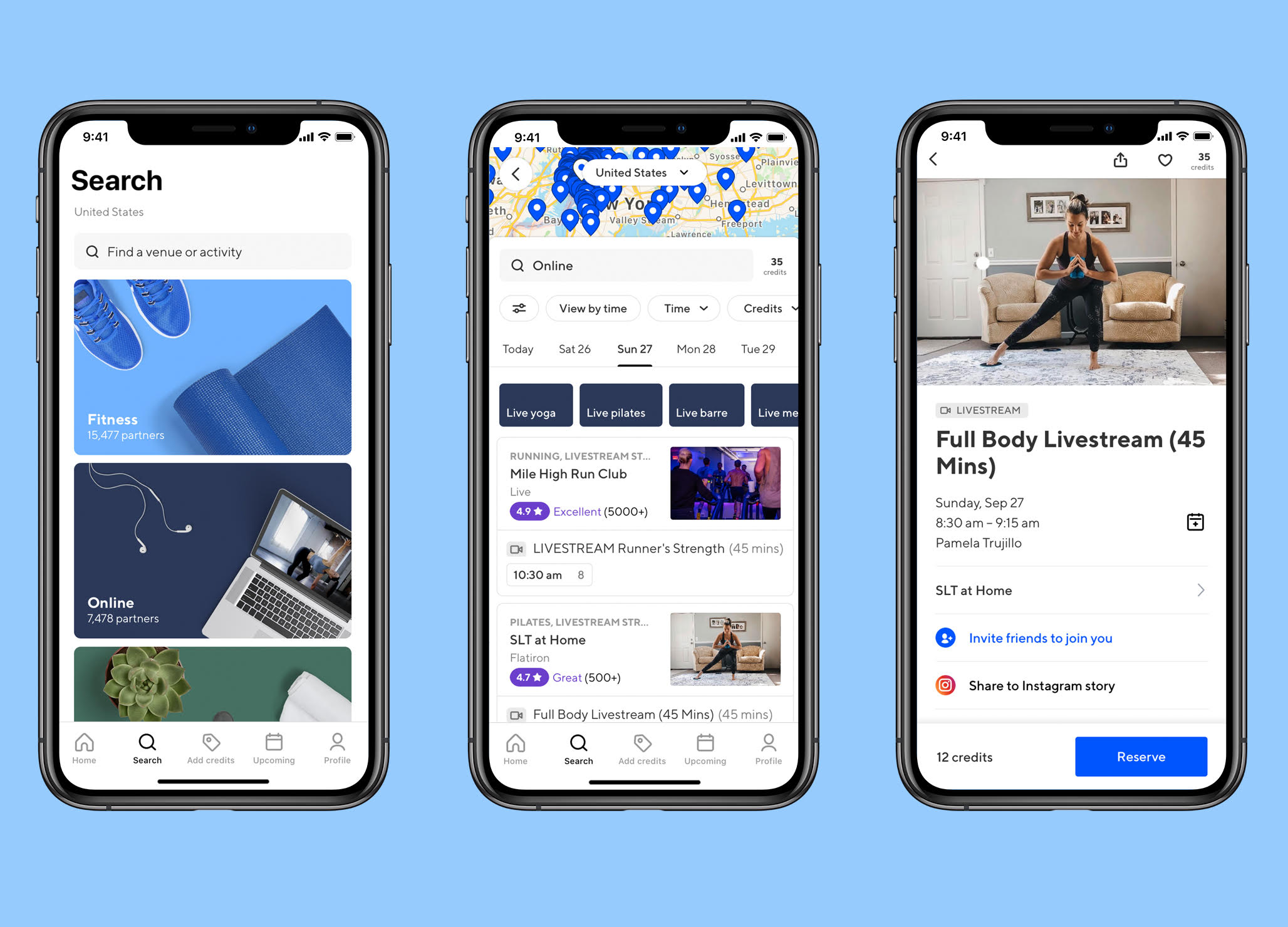 How ClassPass Is Changing the Way Fitness Is Delivered
Connex Staff |
The COVID-19 pandemic put fitness and wellness studios around the world in a wildly precarious situation. How would they conduct business while keeping people safe from the virus? How would they continue to operate during mandated shutdowns? Furthermore, could their businesses survive this unprecedented disruption? Likewise, fitness enthusiasts wondered when they could resume their favorite workouts with their favorite teachers.

The ClassPass team reacted swiftly and boldly to help stabilize the fitness industry. Within just ten days of shutdowns, the company offered fitness studio partners the ability to sell livestream classes through the ClassPass platform. To further support the financial stability of partners, commissions were waived entirely from March until August, and 100% of revenue from digital classes was sent back to the businesses in the ClassPass network.

To help the other side of their marketplace, the individuals and companies who use ClassPass to stay active and healthy, ClassPass proactively paused all billing for members living in affected areas. Members were given the option to use their existing credits towards livestream classes, and company policy was updated to fully rollover unused credits. All of these actions were taken to bolster the fitness industry and to ensure greater health and wellbeing for members who were forced to stay home.
Digital Innovation Provides a Lifeline
This quick pivot to digital classes was tremendously well received from inception. So much so that within the first month, there were 50,000 classes being offered per week from 4,000 different studio partners worldwide, and 80% of those partners were receiving reservations. It is important to keep in mind that many of these studios didn't have digital offerings prior to the pandemic. They chose to embrace innovation and it paid off. These studios can now offer a combination of at-home, digitally delivered fitness along with in-person classes which adhere to social distancing and other safety requirements. This powerful combination is empowering studios and the fitness community to keep going.
Corporate Wellness Programs Embrace Digital Options
ClassPass is now bringing the same digital solutions to their corporate partners, helping to bring fitness and wellness options into the homes of employees. In addition to building the largest business-to-consumer fitness marketplace in the world, the company partners with more than 2,000 corporate and enterprise clients, providing them with flexible, customizable corporate wellness options for their employees. The ClassPass Corporate Wellness Program provides access to 30,000 pre-vetted fitness studios, gyms and wellness providers, as well as a growing catalog of on-demand and livestreamed digital fitness options. Popular classes across the network include yoga, meditation, cycling, Pilates, strength training and kickboxing, among many others. Notably, yoga and meditation classes have spiked during the pandemic, as so many people seek ways to relieve stress and anxiety.

One the biggest surprises of the pandemic has been the influx of requests from companies that have not previously partnered with ClassPass. Employers are focused on replacing currently less useful benefits like physical gym memberships and commuter dollars with impactful fitness programs that provide digitally delivered workouts in the short-term, and the ability to return to in-person workouts, when safely available, in the future.

Integrating digital components into corporate wellness plans has provided employers with the ability to offer the same great fitness options to their entire workforces regardless of geographic location. It has also allowed them to foster engagement and team building across globally distributed teams at a time when employees seek connection and camaraderie through shared experiences. For this reason, private group classes have become a popular option for companies who want to take it a step further, and work with ClassPass to personalize group workouts for their teams.

Looking ahead, most companies will seek programs that are adaptable, flexible and customizable. Providing employees with the right resources and information to choose the types of workouts they feel comfortable with, whether digitally delivered or in person, is the key to unlocking engagement in the new normal.
---
Content provided by ClassPass, a Solution Partner in the Connex Partners network.
Interested in becoming a Connex Member? Learn more about our Executive Membership Benefits.
Interested in providing content to the Connex Member network? Learn more about our Content Leadership Program.