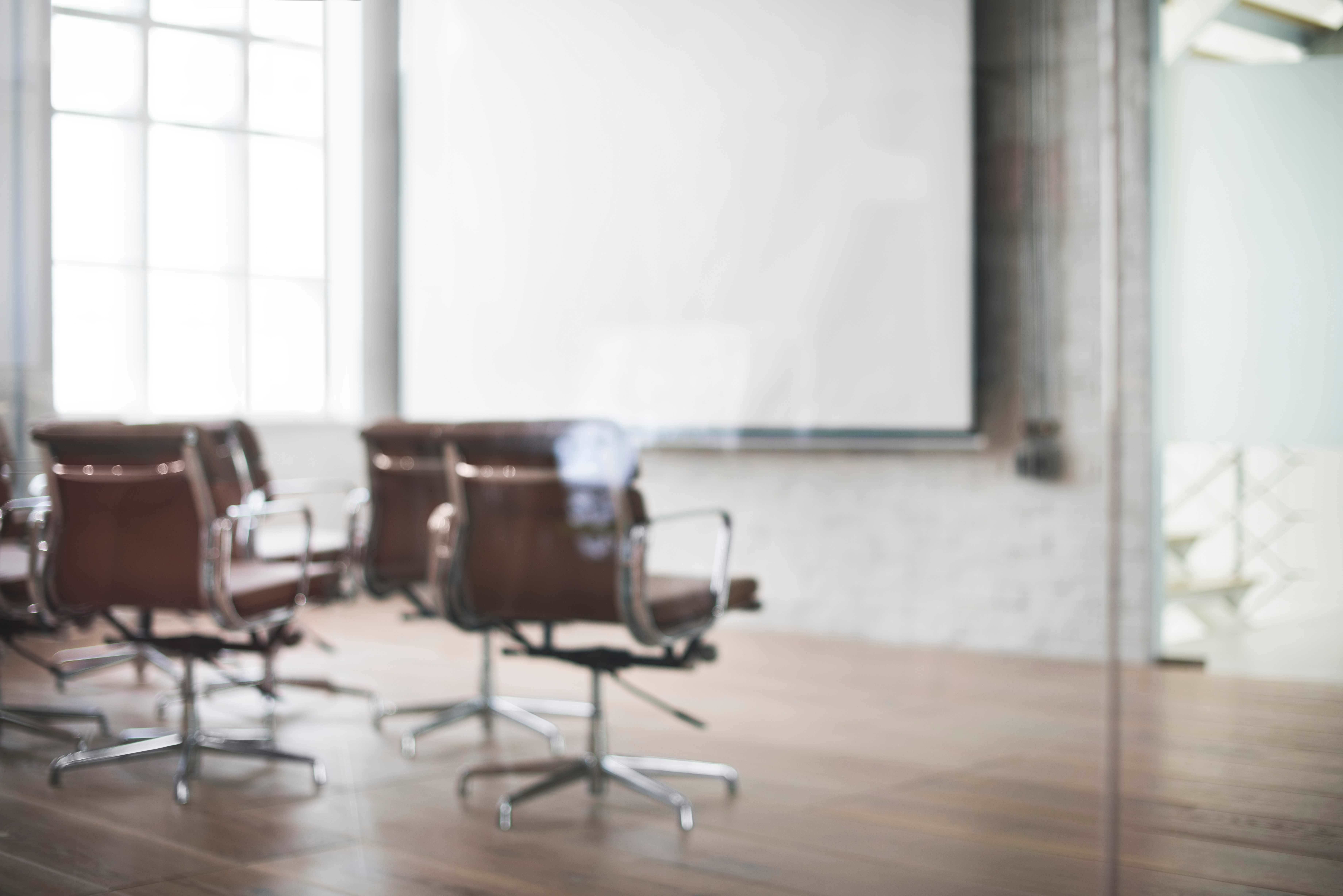 Exploring Culture and Collaboration with Goshen Health CFO Amy Floria
Natasia Langfelder |
Amy Floria, CFO of Goshen Health, talks top healthcare challenges, the role of the CFO, point of care, company culture and concerns for 2018.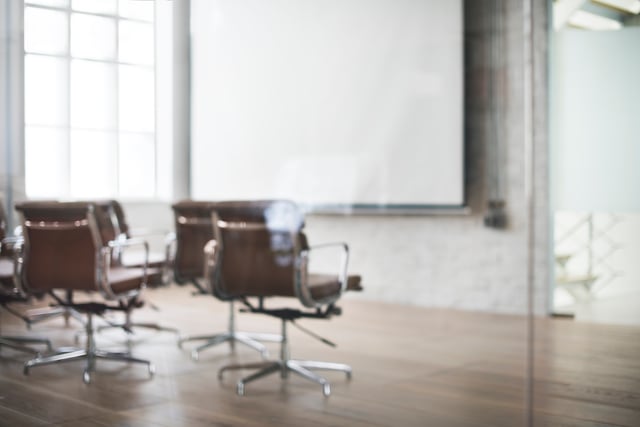 There's no debate about it — being a CFO in healthcare is a tough job. We sat down with Amy Floria, the CFO of Goshen Health, to chat about the top challenges in healthcare, the role of the CFO, point of care, company culture and what healthcare professionals need to keep in mind as we hurtle towards 2018.
---
Connex: What issue/challenge is top of mind for you right now?
Floria: The standard in healthcare is that operating margins are getting tighter and tighter. As well as really trying to still be a fee for service provider in your community but also focusing on how to participate in population health- because they are very different.
Also: reimbursement going down, uncertainty long term in healthcare, Medicaid expansion, all of those great things.
What it boils down to is being as efficient as possible with the limited resources you have. And, it's not just dollars — it's people.
Connex: Your leadership helped get Goshen through the economic downturn of 2008 — that required getting a lot of employees onboard to a lot of changes all at once. I think that shines experience really shines a light on how a CFO can be an agent of change at an organization. Can you talk a little bit about how you see the CFO as being a leader of change?
Floria: CFOs are looked to for the numbers, advice, guidance and reassurance on how an organization is doing financially. It's exceptionally important to be as transparent as possible and as honest as possible with all of the stakeholders in the organization.
It's the executive team helping make decisions. The way the question was framed makes it sound like it was just me; but it's not just me! I'm one of many who makes this happen. I get to monitor the changes and help inform. A big piece is communicating and informing of the position that you are in in order to help steer and generate ideas. I'm definitely just one cog in a wheel that helped Goshen in 2008 endure.
Connex: Hospitals and health systems are being asked to do more and more with smaller budgets. What are some of your tips for tightening budgets without affecting care?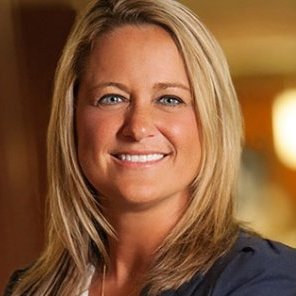 Floria: One thing that we do at Goshen, we don't use the word employees, we say colleagues. It's part of our culture. Twenty years ago at Goshen we started building this idea to involve all of our colleagues in change. We expect our colleagues not just to punch a clock, but we want their ideas.
We look at operations as a grassroots approach. Go to a surgery floor or burn unit or HR and talk to the colleagues who are doing the work and interacting with patients and other colleagues. They can tell you the ways in which we can operate more efficiently. They know where the pain points are. The nurses know when they go to a supply room and we have a stock out and have to substitute. They know what medical equipment works well and efficiently. They know where we have had to implement procedures to make sure that care isn't impacted.
We really expect all of our colleagues to help us. It's not management or executives handing down directives. It's very much a collaborative approach and that includes the physician network and all of active staff. We can't come up with all the ideas. We only know our world! Don't ask me how to clean a patient room — I would get it clean — but it probably wouldn't pass inspection!
We have a process in which colleagues propose an idea, they get approved and we implement it. I've been here for 17 years and it's really the only way I know.
Connex: Goshen has really emphasized Point of Service Collections for the last few years. Can you share with us some of your best practices for improving PoSC?
Floria: One thing we discovered when we really started emphasizing this is that colleagues need to know how to ask for money. It can be hard! You have colleagues who did not become registrars or patient access colleagues because they thought they would be cash collectors, and it's not a skillset that they feel comfortable with.
We start by providing colleagues with the answers to questions that we think are going to be asked (how to respond to resistance). It's okay for patients to say no and if they say yes, make sure they know what to do. It's all about scripting and training to get the colleague comfortable. Then providing the colleagues with tools to be as accurate as you can get when dealing with insurance.
The 'tools' piece is the biggest— giving them information that's accurate. There's nothing worse for someone than to not be able to give an answer, people don't like to say "I don't know." That's the biggest piece that we've focused on.
We make it a priority, and we try to make it fun. We collect payments at various places in the hospital, including copays and deposits. We give a prompt pay discount (ours is 20%) which is higher than a lot of organizations. We try to provide financial incentives to the patients. Colleagues are surprised by how willing patients are to pay their bill if you ask them.
The other thing we have been able to do is start to have that conversation earlier; in registration or scheduling. If patients make a call to schedule their appointment, we remind them of balance due and the financial expectations at that time. It's getting the patient expectations where we need them to be so they are prepared to pay as well. It has become easier. We still have a lot of work to do, don't get me wrong. But we were starting from ground zero. It's been baby steps, but looking back over the last 3 or 4 years, we have seen progress.
---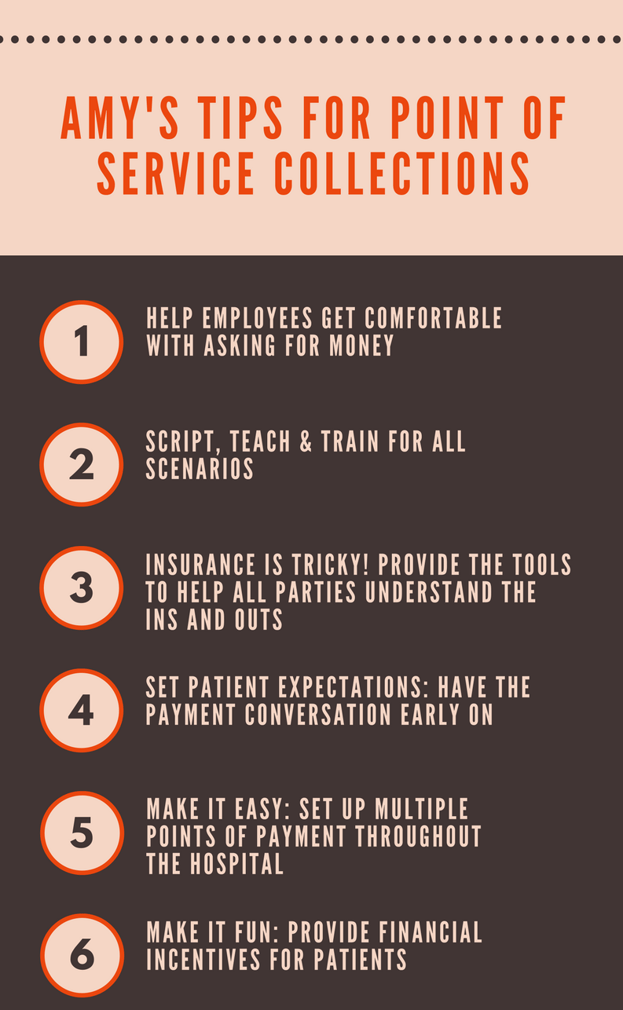 ---
Connex: What advice would you give your fellow CFOs as we start planning ahead for 2018?
Floria: Put your roller-skates on! It's going to be fast and furious. Rely on your team, you don't have to have all the answers. Financially, when an organization gets strapped, everyone looks at the CFO. The CFO is expected to know what is going on and how to fix it. You only need to be one voice; you need to rely on the organization and the talent around you to be able to come up with a plan and to make the appropriate changes according to what the environment is dictating.
Don't be afraid to try something new. Don't be afraid to be creative. There should be no sacred cows. New processes don't need to be perfect, they need to be better and you can adjust along the way. Be open to new ideas and be innovative.
Connex: Clearly, you have a lot on your plate. How do you unwind from a long workweek?
Floria: My doctor asked me that! I have a 20-minute drive home. Northern Indiana is not a huge metropolis, and my drive home is through Amish county. So, I have 20 minutes of driving home where I can decompress and let it go. So when I walk in the door, I put on my second hat as a mom. Once I get home, I really don't have the opportunity to worry much about work. I have two boys, 13 and 15, so I'm either cooking a lot of food or buying a lot of food!
We also have pets! Lots of pets. I really like to have animals around. Family really can center you and get your feet grounded back in reality. Then, the next morning, I have my 20-minute drive back into work to think about day, get revved up and ready to go!
---
Join Amy and other CFOs at Connex's Healthcare CFO Summit this September. Click here to view the agenda.