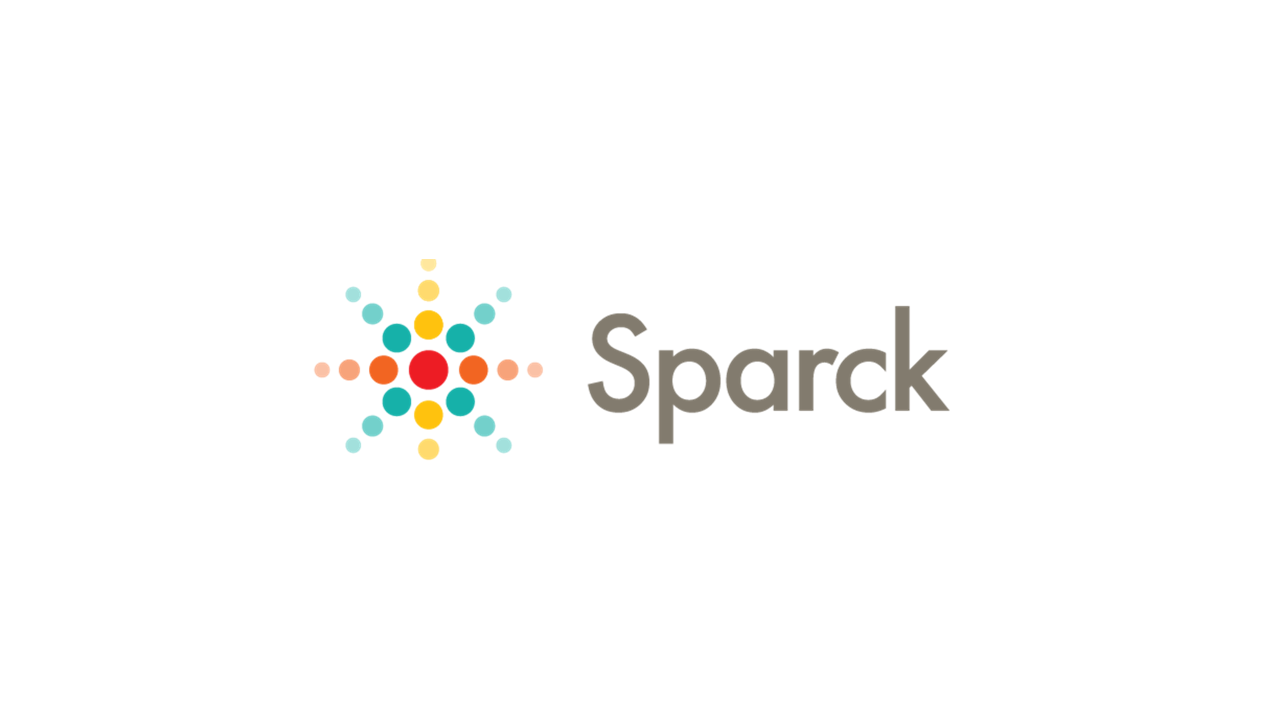 Engage and Motivate Your Employees During COVID-19: Your Employees' Experience Today Will Impact Their Performance Tomorrow
Connex Staff |
We're navigating a completely different world than ever imagined. In June, employee engagement fell to an all-time record low. No other national crisis has impacted the way we live and work to this degree. Many employees were thrown into working from home with new technology and challenges not normally found in the workplace. While you may be diverting a lot of energy and focus to maintaining productivity during this unprecedented time, your employees will remember how they were treated today and their experiences will impact their loyalty and performance tomorrow. The time is now to create a human experience into today's workplace!
Employees Need to Be Heard and Be Seen
Great experiences lead to meaningful connections, which drive company loyalty. Employee experiences are directly linked to employee engagement, which in turn affects important company metrics like productivity, revenue, absenteeism, turnover and customer satisfaction. However, COVID-19 completely rocked the employee experience. Remote work is no longer just a culture "perk." It's now mandatory for most.
Earlier this year, many employees were forced into a virtual workplace, and research shows that those who feel they have no choice in where they work lose their motivation. In fact, motivation can drop as much as 17%. Unfortunately when employees don't feel motivated, they become disengaged, and those employees are difficult to retain and engage. Disengagement is expensive. It affects not only your employees' performance but your bottom line as well. And let's face it, both are critical to overcome today's economic hurdles.
Creating great employee experiences is key to driving engagement because when employees feel engaged and motivated, productivity and loyalty directly follow. Highly engaged employees are 87% less likely to quit and companies are 21% more productive than their disengaged competitors. These loyal employees are not surfing the internet looking for new jobs on the clock. Instead, they're motivated to go the extra mile and are committed to the goals and objectives in the organization.
To support your employees in navigating the complexities of this crisis today, in life and in work, you can boost engagement by helping employees be heard and be seen. These two areas will have an immediate impact. Inspiring these human experiences in the workplace will create stronger and more productive teams! Here is a quick roadmap highlighting best practices that can be used to help your employees be heard and be seen. Let's start with giving them a voice.
Surveys: Help Your Employees Be Heard
As part of your engagement strategy, surveys are a great place to start. Give your employees a confidential voice so you can get a pulse on how they're feeling and what they need to be successful. Confidentiality is extremely important because unless your employees have a strong and trusting relationship with their manager, they won't speak freely - which defeats the purpose. This is especially important today when your employees may be adapting to remote work, closed schools, financial insecurity and current events. Do your employees feel they have the tools they need to succeed? Is there some way you can help? What are they experiencing?
Employees who feel their voices are heard are 4.6x more likely to feel empowered and to perform their best work. So, how do employees feel heard? It begins with asking the right questions, listening, sharing the results, and taking action! This feedback will help you elevate the employee experience, which will drive higher loyalty and increased engagement.
To gather quality feedback, both in terms of transparency and strong participation, the survey process is essential and often overlooked. We're going to share how you can overcome four common roadblocks to capture the results you need to increase engagement. This will ensure your employees will feel heard, which will motivate them to perform their best work. For more information and complimentary templates you can visit our Resource Page. Let's dive in.
Executive Buy-In
The first roadblock is getting executive buy-in. Your engagement strategies are only as good as the support it receives from the top down. If you don't have executive level buy-in, any strategies (like a survey) will be difficult to execute. This is how you overcome this roadblock:
Show the Return on Investment (ROI) - To get their interest, show how an engagement strategy relates to the overall business objectives of the organization. This will help them see the impact it can have on the company's bottom line and align HR initiatives with organizational goals.
Be Prepared to Overcome Objections - Have an action plan to show how you will gain employee participation and achieve the desired results. If you're asking for financial support for new engagement strategies, this is critical to their support.
Implementation
The next roadblock is the implementation of the survey. It's not uncommon for organizations to decide to do an engagement survey and distribute it without an overall strategy to guide the way. However, a survey is just a survey if it isn't part of a larger goal. You can do it, but you're not going to get high quality results. In order to get the results you need, ensure the survey is implemented properly:
Ask the Right Questions - If you're developing your own survey, your questions may be unintentionally biased or unmeasurable. You can't manage what you can't measure, so find a statistically valid survey or questions that have been vetted. Also consider a dual scale rating of measuring effectiveness and employee importance to pinpoint where you will get the greatest return on your engagement initiatives.
Align the Survey and Communication Plan - Know when you're going to launch and end the survey and equip your managers with the action plan so they can encourage their team's participation. We recommend having a separate meeting with managers to ensure they understand the "why" and are prepared to answer logistical and purpose driven questions. Managers have a 70% variance on their team's engagement level. If your managers are engaged, your employees will likely follow their example.
Launch
The third roadblock is the launch. Unfortunately, your employees may have survey fatigue, especially if no action was taken from previous surveys, or they have concerns about confidentiality. Your employees won't feel heard unless they know the survey will result in direct action. They want to know that their feedback will make a difference. To help you with a successful launch, here are a few solutions:
Remember that Timing is Everything - COVID has changed so many aspects of life, and your employees are facing new challenges. They may not have the ability to complete the survey in the given timeframe for a variety of reasons or simply forget so frequent reminders are critical. If you aren't getting the participation you need, having the ability to adjust your survey dates (or extend the survey) is helpful.
Run an Internal Marketing Campaign - If your employees aren't aware of or don't understand the purpose of the survey, you won't get the participation you need. Communicate the importance, impact and what you plan to do with the results to help encourage meaningful participation. This is also an excellent opportunity to reiterate that the survey is confidential and share how you plan to take action with the feedback you receive. In fact, we recommend having an executive send the first email to employees introducing the survey and highlighting these points so they know how important it is.
Action
The last roadblock is taking action after the survey is completed. Even if you have the best intentions, not sharing or taking action with the results can have a negative impact on employee engagement. You'll want to:
Review and Interpret the Data - One of the biggest mistakes any company can make is conducting a survey and then neglecting to follow up. If your employees took the time to take the survey and give their feedback, take the time to review and understand what they shared. This data can completely transform your internal engagement.
Share the Results - It's important to share the results with your employees and what you plan to do with them. Create a plan, and keep them updated on progress to show how their feedback is shaping organizational engagement strategies. This not only encourages higher participation and authentic feedback in the future, but you will begin to reap the engagement benefits of your internal action plan.
Recognition: Help Your Employees Be Seen
Now that your employees know that you're listening, the second part of employee engagement is for them to be seen. No one wants to feel invisible. Research shows that one of the top reasons an employee leaves or becomes disengaged is because they don't feel appreciated. And with limited human connection working remotely, many employees may feel like they aren't even on their company's radar. However, the solution isn't complicated: recognition. Show your employees that they are seen and appreciated. Recognition is one of the most powerful drivers in employee engagement.
While saying "thank you" is the easiest and simplest way to show someone appreciation, it's important your efforts are organizational focused. Why? Because you want to motivate employee behaviors that align with business goals and initiatives to stay competitive during these economic times.
Recognition Game Plan
COVID-19 has forced many businesses to adapt the way they interact with customers and how they approach the market. Identify the behaviors and organizational metrics you need to overcome these economic hardships. For instance, you may want to challenge your employees to identify innovative revenue ideas to help the company pivot. This will not only help you be more successful but you'll reinvigorate what is likely a tired and frustrated workforce.
Here's an example of how you can align recognition with this organizational goal:
Objective: Identify innovative revenue ideas to pivot in the new market.
Desired Employee Behavior: Gain fresh ideas for new channels, services, and clients.
Recognize: Top ideas per department based on a company vote.
Length of Time: September 1, 2020 to December 31, 2020.
Key Performance Indicator (KPI): Company Revenue
Equip and Engage Your Managers
Management plays such an influential role in employee engagement. They have the greatest impact on the employee experience. As they say, "employees don't leave their company, they leave their boss." It's more important than ever to engage and equip your managers. When they are motivated that will directly increase the loyalty and performance of their teams.
There is an art to recognition that many have never been taught. Though most know it should be frequent and meaningful, it's important to acknowledge that every person is motivated differently. Personalizing your appreciation is a must, a one-size-fits-all approach doesn't work. Most confuse rewards with recognition, but this is only half of the experience. Recognition needs to happen at the right time, in the right way, with the right reward. It's critical to uncover how each manager and employee ticks because the experience will change based on who and what behavior is being recognized.
Let us give you a personalized recognition example. One of our managers, Abigail, worked the entire weekend to reach a critical milestone for Sparck.
The Right Time: We thanked her on Monday and then surprised her on Wednesday when we knew she had some downtime with her partner.
The Right Way: The CEO sent a text showering her with appreciation for helping us hit that major milestone; she told her there was a surprise on her doorstep and to end the day early.
The Right Reward: We had DoorDash deliver treats from their favorite wine bar for an early happy hour to celebrate her achievements and get some quality time with her partner.
Do you think Abigail felt appreciated? Personalized employee recognition helps employees be seen for who they are and what they contribute. This experience will change based on the person, but will always have a meaningful impact if you tailor it to their hobbies, goals, and recognition preferences.
Everyone is managing different versions of this "new normal", what may mean a lot to one person could mean nothing to another. Ask the questions, listen, and bring these personalized recognition moments to life - let your employees know that they are seen!
Human Connection: Virtual Team Building
What does hearing and seeing your employees have in common? Human connection.
Employee surveys and recognition are specific areas that pack a big punch but continuing to build strong relationships and connectivity in this virtual workspace should not be overlooked. Gallup's research has shown a concrete link between having a best friend at work and the amount of effort an employee puts towards their job.
Out of necessity, many companies have turned to video conference and communication platforms, such as Zoom, Skype and Slack, to conduct remote business. But these same platforms are also a powerful tool to help your employees stay connected and engaged. Not all virtual meetings need to be "meetings". Find out which employees are passionate about bringing the team together for fun activities and create a committee. They can introduce a variety of opportunities to foster stronger workplace friendships:
Virtual Mix and Mingle - According to

SHRM

, virtual happy hours help coworkers and peers stay connected. Maybe it's not the same as clinking glasses and laughing in person, but a virtual happy hour (or coffee hour) is not a bad substitute!
Virtual Game Night - As you now know, building a strong team environment is important to overall employee engagement. Online game events, like Pictionary, are a great option to bring your team together.
Virtual Contests - A combination of virtual contests is a fun way to create social experiences and reach performance goals while working from home. These can also be a great compliment to any performance driven contest you may want to implement.
Virtual Escape Rooms - Virtual escape rooms are probably a newer concept with quarantine. By providing clues, online puzzles, and exercises, it takes teamwork to solve them before time runs out. There are existing options to make it an entertaining and seamless process, such as Puzzle Break or Enchambered.
Virtual Physical Fitness - With gyms closed and social distancing restrictions in place, getting physical exercise is critical for mental and physical health. However, for some it's hard to maintain their fitness mojo. By offering online fitness programs – such as group Zumba or Yoga – you can reduce your employees' stress levels and help them live a healthy lifestyle in this new environment.
For more ideas, visit our blog post, Virtual is the New Vogue: How to Keep Your Employees Healthy and Productive.
With great uncertainty and daily ups and downs, your employees will remember how you helped them get through these crazy times long after they are over. This is your chance to show them how much you care and inspire higher retention, productivity, and performance despite the economic obstacles. The time is now for your employees to be heard and be seen, boost engagement and business performance based on the unique strengths and feedback of your people!
---
Content provided by Sparck, a Solution Partner in the Connex Partners network.
Interested in becoming a Connex Member? Learn more about our Executive Membership Benefits.
Interested in providing content to the Connex Member network? Learn more about our Content Leadership Program.