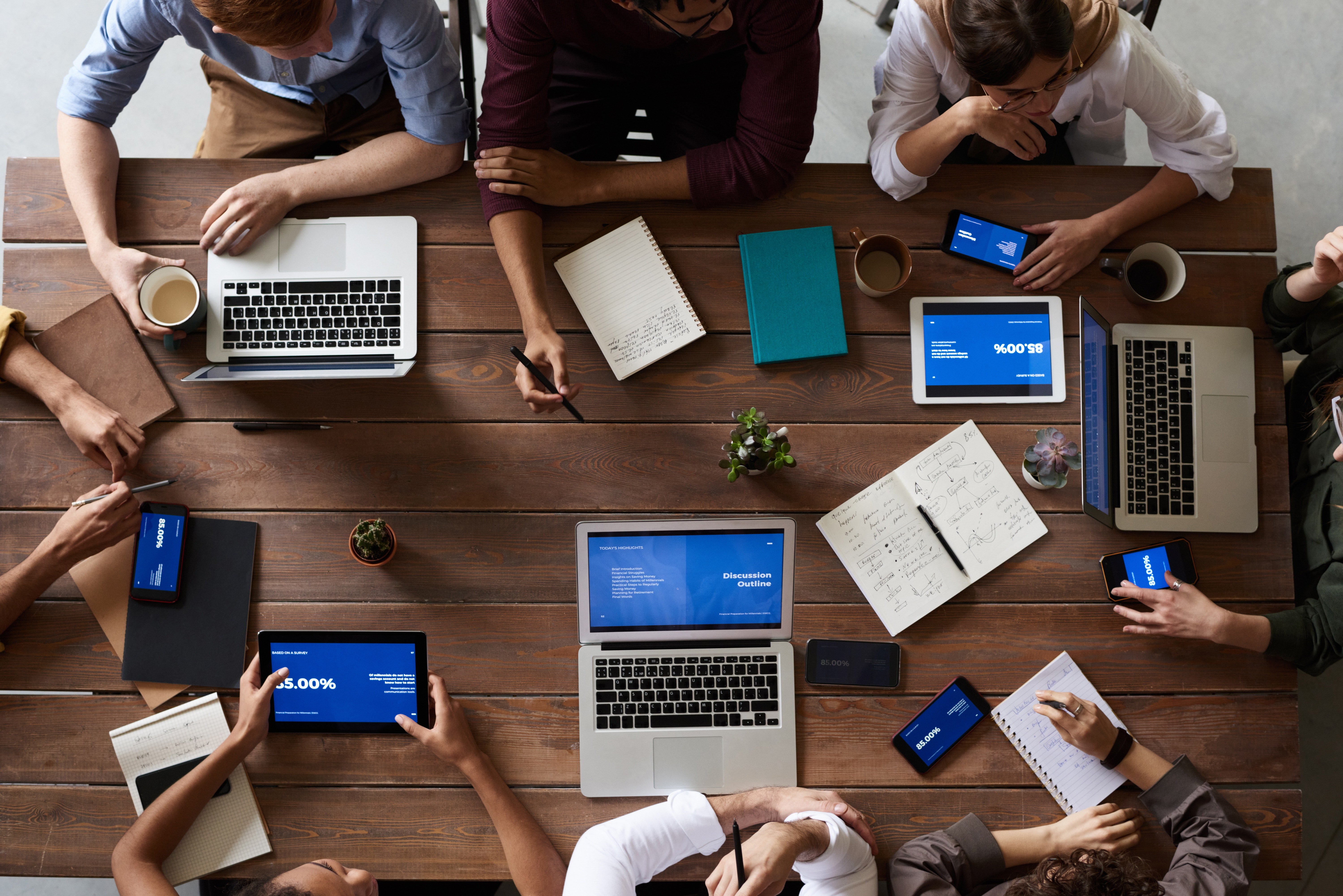 Diversity and Inclusion: Leadership, Culture, and a Changing Perspective
Connex Staff |
Diversity and Inclusion began to emerge as core business concerns for forward-thinking organizations in the early 1990s, and in that time the concept has evolved dramatically from more of a check-the-box compliance quota to an indispensable driver of growth, innovation, and success.
This trend began to accelerate in the 2010s, particularly as millennials – and now, Gen Z – began to enter, and then dominate, the workforce, bringing a very different set of expectations and beliefs to bear on corporate culture. Within this context, sophisticated employers are following the advice of experts in the field and working to separate diversity, which is a critical step towards achieving an environment with varied perspectives, and inclusion, which allows those perspectives to be shared, heard, and valued. The trick is that diversity is a tangible, quantifiable metric, while measuring inclusion requires more sophisticated methods for taking the pulse of the workforce, engaging with employees in a manner that allows to safely express their unique experiences within the organizational culture. For many of our Members, the most important element in establishing a truly inclusive organization begins with preparing the current leadership to create the conditions necessary for diverse perspectives to thrive and contribute.
As the Harvard Business Review has argued, "Inclusive Leaders," are those who embody and model six core behaviors in their day-to-day interactions: "ensuring that team members speak up and are heard; making it safe to propose novel ideas; empowering team members to make decisions; taking advice and implementing feedback; giving actionable feedback; and sharing credit for team success." The report notes that among employees whose leaders display three of these behaviors, "87% say they feel welcome and included in their team, 87% say they feel free to express their views and opinions, and 74% say they feel that their ideas are heard and recognized."
This focus on leaders as critical culture champions is reflected to a large extent in the experiences of our Members; among those who expressed an interest in enhancing diversity and inclusion strategies, approximately 70% also identified leadership as a critical element in achieving these goals.
Selected Conversations:
The Vice President and Chief Human Resources Officer for a US-based University noted that her organization targets unconscious bias through dramatic theater simulations designed to pinpoint the preconceptions, hardwired beliefs, and embedded expectations that their leaders bring with the them into the workplace. While this is a cornerstone of their leadership development efforts, they are – perhaps ironically – not a particularly diverse organization. So, while the overarching emphasis within the industry is to focus on inclusivity, her organization is a reminder that even relatively sophisticated inclusivity programs are insufficient without a diverse employee base. This lack of variety – particularly with respect to sexual orientation, religion, and ethnicity – produces a litany of downstream issues related to feelings of belonging among underrepresented groups.
As a consequence, they are initiating a number of programs and initiatives designed to retain what little diverse talent they have now, help these employees feel more valued and appreciated, and serve as an attractor for a broader talent pool in the future. They firmly believe that the business case for diversity and inclusion has been established, and they are reevaluating every element of their organizational structure in an effort to revitalize and rebrand. While they continue to fall short in terms of representation, to their credit they are constantly reappraising their approach, making adjustments to their organizational philosophy, and tinkering with their core principles in support of this transformation.
The Vice President of Human Resources for a large American mining company notes that his organization is confronted with a unique set of challenges from a diversity and inclusion perspective. With respect to skilled labor, they are a majority Hispanic operation, and their primary focus is on gender diversity, particularly among their engineering population where they are overwhelmingly male. On the other hand, their leadership ranks remain largely male and white, and they are working hard to build in the leadership and succession programming necessary to diversify their decision-making layer. While both initiatives benefit from the enthusiastic support of their executive team and founder, they lack the know-how, expertise, and diverse perspectives to achieve the structural change they desire. The VP HR has been tapped to take the lead in planning, developing, and implementing an enterprise-wide plan that's designed to make their operations both more diverse and more responsive to the needs of their population. As with many of our Members, he believes that in order to achieve inclusivity and meaningful cultural transformation, they have to begin by preparing their leaders to master the language, methods, and self-awareness necessary to overcome unconscious bias.
After years of stagnation on this front, there is a growing appreciation that good intentions are not enough to create positive change, and it's critical that they build a toolset, bring in external experts, and most importantly, find diverse voices that can provide direction, and listen to them.
The Head of HR for a large multinational corporation with more than 50,000 employees notes that as his organization undergoes a significant amount of change, they are prioritizing the development of their leadership, talent management structures, and organizational alignment with enhanced diversity and inclusivity as a guiding principle. They believe this is the most important tool at their disposal for responding to increasing industry pressures and competition; fundamentally, they subscribe to the idea that a diverse organization – in terms of perspectives and people – is a resilient one.
They have embarked on some local partnerships in an effort to build out a template for actualizing diversity improvement strategies in a changing environment. As they engage with experts and bring in more diverse voices to help inform their approach, they're also working to incorporate core principles of open-mindedness and unbiased management into their leadership development efforts.
Conclusion:
Most organizations will agree that diversity, and a culture of inclusivity, are good for business at multiple levels. Fundamentally, an inclusive culture supports greater retention, acts as a differentiator in recruitment, promotes diversity of thought and perspective, and helps make organizations more flexible and responsive in times of change. However, it's clear that most organizations have not yet achieved the degree of change necessary to become truly inclusive. A number of factors contribute to this reality, some of which are systemic and are out of an individual organization's control. However, the lack of diverse voices in leadership roles – the very thing many D&I strategies are attempting to overcome – is perhaps the most critical barrier to building an inclusive culture, and given how slowly change happens in complex organizations, it is likely that many organizations will continue to struggle in this regard.
Furthermore, some initiatives fail to gain traction among various competing priorities. As PWC noted in its 2019 Diversity and Inclusion Benchmarking Survey, fully 74% of responding firms have made D&I a priority, but only 5% reach full programmatic maturity. Further, while 54% of respondents were leveraging their program for purposes of attracting and retaining talent and enhancing their public reputation, only 19% have managed to use the programs to generate business results; that said, this is equal to the percentage who see it as a compliance element – this reflects a pronounced shift in the way organizations engage with diversity initiatives, and is a promising indicator for the future.
---
Interested in providing content to the Connex Member network? Learn more about our Content Leadership Program.
Interested in becoming a Connex Solution Partner? Learn more about our Solution Partner Benefits.