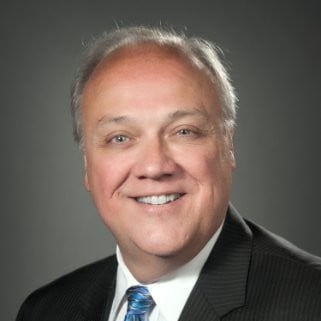 Connex Member Spotlight: Joseph F. Molloy
Connex Staff |
While Joseph can synthesize his core role in remarkably simple terms – "sometimes people get hurt at work, and when they get hurt at work, I take care of them" – his on-the-ground reality is far more complex: An aging population that's less mobile requiring more help, coupled with an aging workforce that can be more injury-prone contribute to a "perfect storm" for managing safety, workers' compensation and compliance; concerns about fraudulent compensation claims perpetrated by a small but well-practiced minority; and the obvious difficulties that come with helping hard-working people navigate the pain, confusion, and frustration of a workplace injury. In his words, "Most people haven't been hurt before, they don't know what to do; we need to take care of them and make sure they're getting the maximum benefits to which they're entitled."
Fortunately, the culture at Northwell is exceptional: "If you're just here for a job you're in the wrong place…coming to work for Northwell is a calling. We're a world class institution and we do everything we can to drive ourselves to be better every day."
Read the Full Interview:
How would you describe your day job to a child?
Sometimes people get hurt at work, and when they get hurt at work, I take care of them.
What's your motto or personal mantra?
"Stay on target" – Luke Skywalker
"Always do the right thing"
What are your biggest challenges at present?
In terms of our overall program, one of our biggest challenges is the aging workforce and the aging population; the aging workforce means people are more prone to injuries, and the aging population means that people are less mobile and require more help. I think those two things combine to be a perfect storm for workers' compensation professionals. The thing that frustrates me the most are the people who play the system, because those are the people that cause employers to keep workers' compensation adversarial.
Do you envisage more people playing the game moving forward?
No, I think there is a small percentage of people who are just experts at working the system. My dad taught me, if you haven't earned it, you don't take it. There are people who will do everything they can to not work, and to take advantage, and I think that's wrong.
How have your past experiences help you grow into your current role?
I am a career human resources and benefits professional. In terms of understanding, it's always a matter of managing and mitigating risk, and on the service side, it's always been about helping people and helping them understand what benefits they have and what they need to do. That model was the foundation when we built this department. Most people haven't been hurt before, they don't know what to do; we need to take care of them, make sure they're getting the maximum benefits to which they're entitled. We're advocating for them to drive the best outcomes.
What adjectives would your people use to describe you at work?
Fair, funny, decisive, understanding, compassionate.
Like Jerry Seinfeld funny?
Yeah, like Jerry Seinfeld funny. We do a lot of laughing around here.
What's the best part of your job?
When employees who are injured get back to work sooner than they expected and reach out to thank us for what we did for them.
At what age did you become an adult?
Probably six? I was doing landscaping, had a paper route, and was always one of those responsible kids, before I was even ten. I worked all through high school, I worked all through college; I left Cornell on a Friday and the following Monday I was working in New York City. I've always been an adult.
What's something exciting that your organization is working on right now?
We are continuously raising the bar on healthcare, so we have incredible research, medical, and healthcare capabilities that are leading some of the work that's being done around the world. We're a world class institution and we do everything we can to drive ourselves to be better every day.
How do you see yourselves as an organization, and how do you think that differs from how the public sees you? What's the delta between how you see yourselves and the perception of your organization?
I think that some people see the Northwell name all over the New York Metro area and that we're just acquiring practices and businesses and other hospitals with no purpose in mind, just to get bigger and bigger. The reality is that being bigger does give you certain leverage in discussions and negotiations, but each of our acquisitions has been done strategically to enhance our medical capabilities, to make sure there is compatibility between programs, and to allow us to better serve the community. It's all been very well thought out.
What's the most recent significant accomplishment for your organization?
Well, US News and World Report publishes a listing of the Best Hospitals in the country, and five of our hospitals were included. We just added a very large oncology practice in Queens and acquired two practices up north to support our expansion, so we now have a lot of presence in the Hudson Valley and into Connecticut.
Who within your own organization has had the strongest impact on you? In what way?
Michael Dowling, definitely. When I was interviewing for this job 15 years ago, he was the reason I came here instead of the other place where I had gotten a job offer. He has built an amazing team, he's a true visionary, and every time you hear him talk you want to do even more and reach even higher. He goes to employee orientation every Monday morning, he misses very few, and he tells them what our mission is and what we're doing, and that if you're just here for a job you're in the wrong place, that coming to work for Northwell is a calling.
Describe your company culture to me.
We're up to 72,000 employees and for us it's all about being the best of the best, providing the best patient care that we can, and doing a better job tomorrow than we did today. Never rest on your laurels.
What is your proudest moment with the organization?
Well, there have been a few. On a personal basis, we were awarded the Teddy in 2019, which is Risk and Insurance Magazine's biggest award for workers' compensation. And we've had circumstances here where, twice, we've saved employees' lives. Literally saved their lives.
What is the trait you've developed at Northwell that you may not have had before you came there?
Patience. It's a highly matrixed organization, and nothing is done by command and control. It's all done by building consensus and getting the best decision, making sure that anyone who is a stakeholder is comfortable with that decisions. Sometimes that takes a little bit longer than you want it to.
How do you measure success?
By the impact my department makes on the entire organization. Typically support services, human resources, safety and related departments are just an expense to the organization. I've always believed this department can mitigate risk, decrease our exposures, and run a better program; running a better program results in keeping employees engaged and taking care of them when they're injured. So, when you have employees who are out they feel as if the organization cares – and we do care, and try to do everything we can to ensure that their outcomes are as good as anybody's.
What is the core mission of the organization?
To be a world class healthcare leader and to drive everyone to do everything they can to make tomorrow better than today. To find answers. We have a research institute and the institute is cutting edge; the physicians that we bring in are leaders in their field. We want to make that available to all of the patients in our service area.
If the old you could tell the young you something, what would that be?
Buy Google. Buy Apple. Buy Amazon. Buy Berkshire Hathaway.
What's the best trip you've taken?
I am going to say, the first cruise we went on. We did the western Caribbean, so we went to Cozumel, Key West, the Caymans; it was a wonderful cruise, it was the first time we went and everything was right there. If you wanted to do something, there were a million things to do, and if you wanted to do nothing there were a hundred places you could go on the ship and do nothing. It was a perfectly relaxing, wonderful vacation
If someone asked you what you wanted to be when you grew up, what would you say?
When I grow up, I would like to run my own restaurant.
Which sports teams do you follow?
Yankees. That's pretty much it.
If you could interview one person dead or alive, who would it be?
Ronald Reagan, or JFK. For Ronald Reagan, I think he's one of the best presidents we've ever had because he knew he wasn't a super genius, but he surrounded himself with people who were and got the best out of them. That's the true example of a leader.
And JFK just because he's JFK?
Yep.
What would your last meal be?
Scallops, and crab, and lobster. Corn on the cob. Red potatoes. And all of it wrapped in bacon.
If you could be any fictional character, who would it be?
That's a tough one. Probably Superman.
For obvious reasons?
For obvious reasons.
Talk to me a little bit about what you do for kids in the hospitals?
I started doing therapy work with Sully (a Newfoundland therapy dog) about seven years ago. Sully's no longer with us, now it's Molly (also a Newfoundland). We go to many places, but one of our favorite places is Cohen Children's Hospital. We visit with the kids and the families who are in there and try to take away some of the strain and the emotion of being in the hospital. One of our most recent visits was really nice, because one of the patients had been in the hospital for quite some time, and her younger sisters had come to visit. I brought Molly into the family room, and the little girls were lying on her and petting her and telling their parents that they wanted to have a dog like Molly. I spent almost half an hour with them, and it was really lovely.
Do the dogs have a sense for what they're doing?
I know Molly does. I know Sully did. She knows when I am coming downstairs and I am not wearing a suit, we're going to work and she knows what she's got to do. Sully did too. Completely intuitive, and they know they're just there to be empathetic and allow people to get outside of what's going on, even just for a few moments.
What's the most interesting thing about you that people don't know?
The most interesting thing or an interesting thing?
Either.
So, a very interesting thing about me is that I danced on television in the disco era. It was Soul Alive with Jerry Bledsoe, and I was a very big disco dancer in that era all through college. I was president of the student council and I arranged for fifty or so of my classmates to be there.
What would be the title of a book about your life?
"You want to get another dog?"
How would you characterize your relationship with Connex over the years?
It started out as a professional and collegial relationship and there was a lot of respect on both sides. And it evolved into friendship.