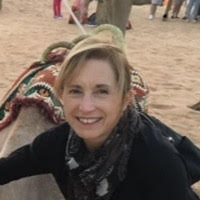 Connex Member Spotlight: Susan Albano
Connex Staff |
Equally at home in Louis Vuitton or a pair of muddy Crocs, Susan brings a range of interests and experience to her role, in addition to an abiding passion for helping people. This is evidenced by her decades' long commitment to building homes in the Dominican Republic in her spare time, her decision to dedicate her professional life to keeping people healthy, and by her overarching concern for the future of American healthcare delivery: "What scares me the most is the cost to deliver healthcare…it's unaffordable for the people who need healthcare, and it's unaffordable for the people who have to deliver it."
Unlike many medical groups, Prime Healthcare has assiduously avoided merging with a larger entity, a calculated, deliberate risk that has paid off according to Susan, "we decided not to be acquired, to stay private, and to grow. In those two years, we've increased our revenues by 30%, we've increased our numbers by 40%, and we accomplished what we set out to do… when we put ourselves on a growth trajectory, the endgame was being big enough to be self-sustaining and independent in the future."
While we're not entirely sure how she manages to balance all these professional and personal priorities – not to mention, parenthood – she's got a disarmingly straightforward way of describing her incredibly complex role: "You know, I run a medical group, that's what I do…my job is to make sure the infrastructure is in place so doctors, and nurse practitioners, and PA's can take care of patients and we can keep people healthy."
Read the Full Interview:
How would you describe your day job to a child?
This is going to sound corny! But, my job is to make sure everything is in place so we can deliver healthcare to the population. You know, I run a medical group, that's what I do; I am the administrator, but really my job is to make sure the infrastructure is in place so doctors, and nurse practitioners, and PA's can take care of patients and we can keep people healthy.
What's your motto or personal mantra?
Your behavior is a mirror of your own image, it reflects yourself. What you do reflects who you really are.
What are your biggest challenges at present?
Keeping up with the constant change in the environment, just the rapidity and the need to be on top of that
What scares you about where healthcare is, and where you think it might going?
What scares me the most is the cost to deliver healthcare, at all levels, the cost to maintain health. It's unaffordable for the people who need healthcare, and it's unaffordable for the people who have to deliver it. Just, the cost that we all are burdened with.
If you had to project healthcare 5-10 years from now, what's your best guess for what's going to be different that people aren't talking about much today?
I think we're going to see a move away from the government. Conventional wisdom is expanded Medicare for all, but I think we're going to see a move back to the Marcus Welby days. Doctors taking care of patients. I think there will be a pendulum swing that gets us away from the bureaucratic practice of medicine and back to the old style of practice of medicine.
What's the best part of your job?
The same answer as the biggest challenge. The best part is being in a dynamic, constantly changing environment. It's what keeps my juices flowing, keeps the job interesting.
At what age did you become an adult?
(Laughter) That answer is going to be pending for a while. I hope that I am never fully there, I think that's my answer.
How do people on the outside see your organization?
They see it as loud, and I mean that in a good way; we're there, we're out there, we're involved, we're innovative. We're different from the rest, and they really see that.
What's the most significant accomplishment for your organization over the last few years?
Two years ago, we made the decision not to be acquired by either a hospital or an insurance company; two hospitals and one insurance company were courting us, but we decided not to be acquired, to stay private, and to grow. In those two years, we've increased our revenues by 30%, we've increased our numbers by 40%, and we accomplished what we set out to do.
The growth and the increase in revenue was necessary because you have to have the critical mass to exist outside of a hospital or insurance company, and when we put ourselves on a growth trajectory, the endgame was being big enough to be self-sustaining and independent in the future.
Tell me about one person within your organization who's had a strong impact on you and why?
There's a nurse practitioner who came to us 5 or 6 years ago with a concept and a fire in her belly. The president of the group and I listened to her, saw her passion, thought she'd be a good match, and we bet on her, said, "let's take a chance." It produced a whole new entity for us, and it set us up very nicely for the future.
Talk to me about your organizational culture.
This is really the second answer to the best part of what I do. I work for a group of people who truly value what I bring to them, and I feel so fulfilled in that relationship. These are highly intelligent, passionate healthcare providers who want to do a better job, and they came together as a group because they believe collective wisdom can help them do what they are doing better. And, they're genuine about it.
What is the trait you've developed the most in your time with the organization?
I think it was always there, but the confidence to do things differently. Being comfortable with being uncomfortable, taking leaps.
What does being a strategic leader mean to you?
I think it means considering things differently, putting yourself in reasonable but uncomfortable situations, taking reasonable chances, not becoming paralyzed, trying new things within the safety net that comes with believing you're doing it smartly. Dealing with change and embracing it.
What's the best trip you've taken?
A girls' trip rafting the Grand Canyon. Because it was completely turned off. We got in the Canyon and there's no electricity, no cell service. And, having to be present with the group we were with, and the larger group we were a part of, for seven days. I stay in Four Season Hotels when I travel, and this was the polar opposite, and it was the best time ever – sleeping underneath the stars in the Grand Canyon and being present with a group of people that I didn't know before I got there!
Sounds like a Billy Chrystal movie?
It could have been! It was awesome.
Tell me about the charitable work you do.
So there are two main charities I support with my time, talents, and treasure. One is a local pancreatic cancer foundation. A very close friend and neighbor of mine died of pancreatic cancer and his wife started a charity, and I am on the medical advisory committee.
For thirty years now I've gotten involved internationally with some relief through the YMCA; we've been building homes in the Dominican Republic, in a rural fishing village that's mostly Haitian, and we've built 17 very simple cinder block homes that replaced living conditions that are very hard to communicate and understand. There was always a community there, but we've seen it grow; my kids have come with me, and It's helped them become global citizens and to really understand that there's more to life. I don't think we're saving the world, I think we're building a house for someone, and I think we're giving someone a safe place to stay out of the rain; it's not saving their lives, but it's doing something, and it feels good when you do it. One of the years, instead of building two houses we built a house and we built a bathhouse in the center of the village, with two showers and two toilets. When we came back the next year, they had cleaned the whole central area - and people were starting to plant things, it became a focal point.
As a kid, when someone asked you what you wanted to be when you grew up, what did you tell them?
For the longest time, I thought I wanted to be a veterinarian, a doctor to animals. I studied biology, started my career as a molecular biologist, and I was going to make a decision to continue on to veterinary school but something sparked in me around the whole business side and I decided to go in that direction.
Which sports teams do you follow?
I am passionate about Boston sports teams. Boston Red Sox and Patriots; also the Celtics and Bruins.
How do you feel about the Patriots cheating their way to several Super Bowls?
(Laughter)
I am just asking as a dispassionate, objective interviewer. My readers want to know.
I feel that all humans are flawed.
If you could interview or meet one person dead or alive, who would it be?
Growing up, I always wanted to meet Daniel Boone because he was an adventurer, he went new places and he did things; Daniel Boone was my hero, that adventurous spirit, all the books about him were just so cool.
Wow, if I were guessing I would have probably gone through several thousand people before Daniel Boone. I would have guessed Marie Curie or something!
I was a real tomboy growing up, and I met Fess Parker's wife! My brother lived near his vineyard out in California.
What would your last meal be?
Mediterranean grilling cheese, with zaatar seasoning.
If you could be any fictional character, who would it be?
Daenerys, Mother of Dragons. Which is what many of the administrators at the hospital call me anyhow…I would love to fly on a dragon.
What's the most interesting thing about you that people don't know?
Most people don't know that I am a molecular biologist by training, that I actually have a clinical background, because I am so far removed from it now. Most people are surprised when they find that out.
Also, I am comfortable getting out of the Louis Vuitton shoes and getting into a pair of Crocs and building a house in the mud. I live a very dichotomous life.
What would be the title of a book about your life?
"Try to Keep Up"
How would you characterize your relationship with Connex over the years?
Family. One word. It's family. I feel so comfortable with everyone I've met at Connex, and I truly and genuinely enjoy the relationships I've made and the opportunities I've had.
Is there anything I should have asked you about?
My dog, you should've asked me about my dog. I have a border collie with whom I do agility training. I've had dogs all my adult life, and this is the first one I've done this with. It is a highlight of my time when we can go do things like jump through hoops and run around. I love my dog.