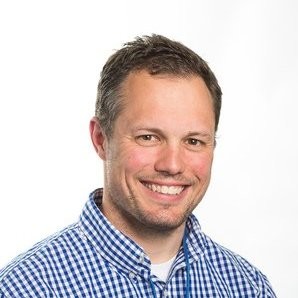 Connex Member Spotlight: Phillip Spearo
Connex Staff |
Phillip's personal mantra – "Work smarter, not harder" – will resonate with overburdened and under-resourced HR and benefits professionals everywhere, and it's quite possibly the only reason he's still standing, given his predilection for seeking out "organizations in startup mode…or kind of a reboot" that require "really steady leadership and incremental changes" to achieve success. In his words, "it's like working the muscle -- as these challenges come up you just find ways of accomplishing things. I've always believed anything can be overcome, long-term." Phillip is incredibly passionate about the culture at Acelero, an organization that provides Head Start and early childhood education programming, as well as thought leadership, across the country: "We live and breathe it every single day, from our CEO all the way down to our new hire orientations. Employees who come to us and continue to work for us are focused on our mission, and that's closing the achievement gap. If you were to summarize our culture, at the end of the day, it's everybody contributing and working together to help achieve our mission."
Read the Full Interview:
How would you describe your day job to a child?
I always like to keep it simple: I am the one who helps hire the great teachers that teach you and other kids, and we also work with the teachers to develop their capacity.
What's your personal mantra
It may be cliché, but it's "Work smarter not harder"
What's your biggest challenge right now?
Finding qualified staff and keeping qualified staff
How have your past job experiences helped you grow into your current role?
Great question. I have always looked for opportunities to make a big impact; I've joined organizations that were either in startup mode, or looking to do something new or shift priorities, or kind of reboot. So, I have often found myself in difficult situations that required really steady leadership, goal setting and incremental changes. And, that's helped me professionally to take on bigger and bigger challenges. It's like working the muscle -- as these challenges come up you just find ways of accomplishing things. I've always believed anything can be overcome, long-term.
Three adjectives used to describe you at work?
Intense, focused, resilient.
Describe your role.
I oversee all of HR for our organization. So, under that umbrella is talent acquisition, employee relations, total rewards. I don't oversee professional development, but we partner very closely with professional development, with compliance and monitoring, and all other leadership functions.
What's the best part about your job?
We are a mission-driven organization, so knowing that our work from an HR perspective not only positively impacts our staff, but it positively supports children and families that we serve throughout the United States. And beyond that, our organization provides thought leadership in the early childhood education and Head Start space, and those best practices are shared throughout our partnerships and our networks, so other programs, children, and families are benefiting from those efforts.
At what age did you become an adult?
I think many of us in HR are this way, we're old souls. I was working before I was legally able to work, and I was managing a very busy restaurant before I was 16. I was managing folks, I would make the schedules, supervising employees that were much older than me.
I was lucky to to have grown up in a place where there were opportunities to do that type of work. I just naturally gravitate towards leadership opportunities. I certainly made my mistakes, but had good mentors that helped me develop.
What do you think is going to be the biggest change or development in HR in the foreseeable future? Why?
I think the notion of talent mobility – gone are the days of people staying with an organization for 10, 20, 30 years, making a lifetime commitment to a particular organization. We know that already, but even within people's current jobs, they are looking for opportunities to advance much more rapidly within the organization. And advancement is also taking a different form, in that lateral moves and job enlargement are playing a role in this.
I think the whole employer-employee relationship has changed a little bit, and I think organizations that recognize that and become nimbler and try to create environments that support growth will end up actually retaining employees longer and having a really good, engaged workplace.
How would you characterize the culture within your organization? Obviously one of the recent mega trends has been organizations belatedly figuring out that there's money in culture, there's value in culture, in terms of attracting, retaining, having people perform better and speak well of you in a transparent world. How effectively have you taken advantage of this trend?
We live and breathe it every single day, from our CEO all the way down to our new hire orientations. Employees who come to us and continue to work for us are focused on our mission, and that's closing the achievement gap. We've got five main values that all contribute to accomplishing our mission, and that's front and center in all of our conversations, incorporated through all of our training, our performance appraisals, and all of our delivery mechanisms for our children and families. So, we live it every single day. If you were to summarize our culture, at the end of the day, it's everybody contributing and working together to help achieve our mission.
What are the accomplishments that your organization has achieved?
We were recently named as one of the top five Exemplar Head Start programs in the country. You can read more here.
How competitive is your space?
That's a tough one because we are a double bottom-line organization and we don't think of other Head Start programs or other early childhood education programs as competitors per se; I think we're all committed in one form or another to having better outcomes for children and families. We just don't think that way. Our focus is just accomplishing our mission.
One person who has had a strong impact on you, and why?
There is a teacher who I hired very early when we were starting the Wisconsin program, and she had been in Head Start for about 20 years. She taught me a lot and shared her passion for why she does what she does on a daily basis. She's certainly had plenty of opportunities elsewhere but she continues to stay with our organization because she believes in our mission, she believes that what she's doing every day is making a difference in the lives of the children and families that we serve. When I think of a great teacher, I think of her. Knowing that we have individuals like her in our organization is so satisfying, and that's what brings me to work every day.
If you could pick one theme from your organization to turn into a book, what would it be?
We see our work as assuring equity – that every child and family in our country deserves access to the highest quality early childhood education.
What's your proudest moment in this job?
When we started our Wisconsin program. I was not familiar with Head Start before I came to the organization. I was asked to come in and help Acelero start the program and do the recruiting and human resources, and I quickly realized that I had a very strong connection with the organization. I grew up on a farm in Wisconsin and probably should have been a Head Start child myself, but I have had some wonderful opportunities in life and felt very strongly about the mission of serving low-income children and families. We had a monumental task – we had six weeks to basically recruit all our staff, enroll the children and families into our program, and manage sticky issues with acquiring buildings, signing leases, things of that nature. But we pulled it off and it was a real testament to everybody quickly coming together and making that happen. Seeing that come to fruition was just the proudest moment. And quite frankly it's one of the reasons I am still here, it's that energy and that spirit and can-do attitude that continues to be a big driver in our organization.
What does being a strategic leader mean to you, and how do you measure success?
Strategic leadership to me is being able to look into the future and set goals to achieve success. Even the best leaders fall into a reactive trap, but for me it's about saying, this where we'd like to be, this is why, this is going to help us achieve our mission or goals, and then work backwards from there, setting up the conditions and developing the people to meet those goals.
What's the best trip you've taken, and why?
Hawaii. It was so beautiful there. I grew up in Wisconsin, so I am used to those long winters but out there it's the same weather every single day, with beautiful, beautiful things to see; it's something completely different.
As a child what did you want to be when you grew up?
NFL quarterback. My idol growing up was Joe Montana. He was always calm and collected, he was a winner, overcame a broken back, wasn't drafted the highest; I really appreciate how he did it all with such style and grace.
If you could interview one person, dead or alive, who would it be and why?
Douglas MacArthur. He was just a fascinating guy. There's been a lot written about him, positive and negative, and I'd like to get to know the man myself.
If you had to pick a last meal, what would it be?
Cherry pie.
If you could be any fictional character, who would you be?
Captain America. In my formative years, he was my superhero. Everything he did was right, the principles he stood on. And it wasn't too much of a stretch, he didn't have overwhelming powers like laser beams or augmentation.
What would the title of a book about your life be?
'Boring HR Guy'
For the people reading this profile, is there anything they could do to help your organization?
We always appreciate partnerships. At Acelero Learning, we are proud to serve our communities and in turn partner with some of the most forward-thinking organizations and investors in the country. We've built some very strong relationships with universities and local colleges both to move our collective work forward in this field and develop leadership talent and teachers for our organization.
We're always open to volunteers and especially partnerships with medical organizations, hospitals, clinics, dentists, therapists, and physicians
If someone wanted to help, where would they go?
If they wanted to reach out to me, I could get them in touch with the right person.
How would you characterize your relationship with Connex?
As a medium-sized company, we appreciate two outstanding things: Number one, having access to potential partners that can meet our needs from an HR and Benefits standpoint. Also, getting to know those organizations – all of us get a lot of emails from vendors and it's difficult to sort out who might be a good fit and who might not be. Connex sets up a scenario where the organization you're about to meet has done their research on you, you've done your research on them, and we've actually found a number of organizations that we are now partnered with that have helped us with our work within HR and Benefits and within the organization as a whole.
That's one aspect. The other is the great thought leadership. You have a lot of strong HR leaders in the room who are able to talk and dive deep into great topics. I've walked away from so many of the Connex conferences with new connections and new ideas that have helped us drive our work forward.