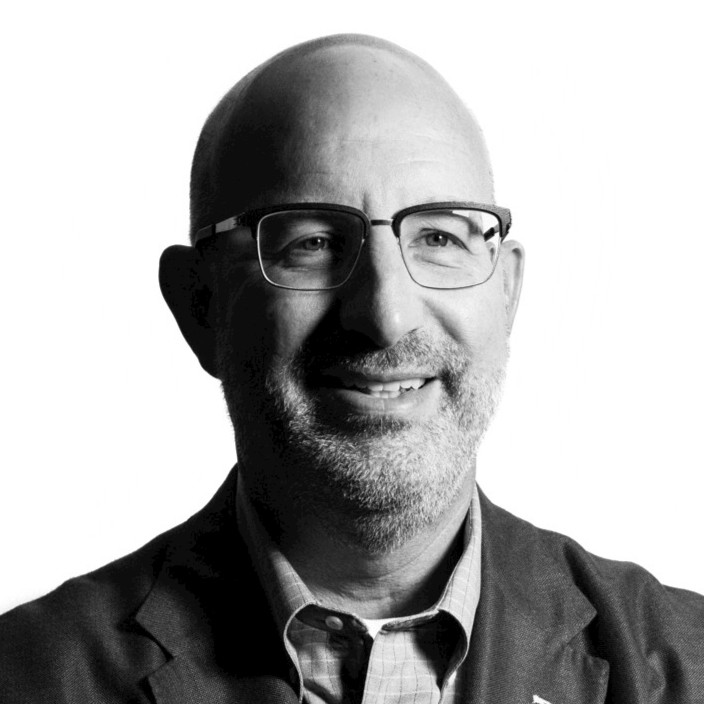 Connex Member Spotlight: Larry Brand
Connex Staff |
Larry also gave us a nice pitch for reading up on Australian history and a fast-track education in the impact David Ulrich has had on Larry and a generation of HR leaders who, like him, internalized the idea of an HR Business Partner and "battled giving HR a seat at the table."
Larry brought a really powerful and refreshing take on diversity and inclusion in the modern workplace, where the old 'building a business case' mantra is giving way to an appreciation for the fundamental value of varied opinions and experiences: "it's always been talked about but now society, outside forces, are putting pressure on companies to do it, which I think is fantastic. There's no more selling on this, you've got to just do it now…it's going to make every company and every leader better." Well said. However, excited as he is about the prospect of a more diverse future, Larry has major concerns about another defining trend in our contemporary environment: the replacement of traditional, face-to-face relationships with impersonal technology. In his words, "I am worried about technology getting to the point where people are not connecting for relationships effectively; I still think that good business is done in person, and it seems like every year we get further away from it."
Finally, Larry takes top marks in 'Explaining your Job to Children, 101': "I talk with a lot of people. I give people directions. And I tell them when they're bad." Succinct, with a touch of humor. Bravo.
Read the Full Interview:
How would you describe your day job to a child?
I talk with a lot of people. I give people directions. And I tell them when they're bad.
What are your biggest challenges at present – outside of the coronavirus?
Planning for C-Suite succession planning; six of our nine top executives are retiring between 2019 and 2022.
How robust is the plan?
I think we're in good shape. Of the six, I think we will have to go to the outside for one. We've been very purposeful about this for the last three or four years.
What are the most important job experiences that have helped you grow in your current role?
Getting broad experience across lots of different functional areas is really important. The second thing is working for talented people who you can learn from. The third one is not being afraid to take a risk on an assignment you're not sure you can do.
What adjectives would people use to describe you at work?
Approachable. Humorous. Fast-moving.
What's the best part of your job?
Being able to see across the entire enterprise and understand how all the different pieces of the business fit together.
Why is that so enjoyable?
It allows you to recognize where you can pull from one side to the other; or, for example when a business is not doing well it might cause panic for some, but you can see that the other two business are selling and that we will end up in a good place as an entity at the end of the year. Being able to pull a broad perspective together makes it much easier to be strategic.
In the HR sphere, what are you most excited about; equally, what are you most concerned about?
Excitement for me is diversity and inclusion, simply because it's always been talked about but now society, outside forces, are putting pressure on companies to do it, which I think is fantastic. There's no more selling on this, you've got to just do it now. And this is the first time I've seen that in my career. It's awesome, and it's going to make every company and every leader better.
I am worried about technology getting to the point where people are not connecting for relationships effectively; I still think that good business is done in person, and it seems like every year we get further away from it.
At what age did you become an adult?
Probably 27.
What happened at 27?
I had a kid. I learned there's something more important than me. If you marry the right person, getting married is no big deal from my perspective. But having a kid changes everything that you are, that you do, that you prioritize; everything in your world changes when you have a kid.
What recent organizational achievement are you most proud of?
I've got two.
First, in the fourth quarter of last year we closed on two acquisitions. Doing two closures and being in the middle of an integration during the second close is a challenge that I've never been through before. That was huge and I am pretty proud we were able to pull that off and keep everything together.
The second one, we just had our 100 year company anniversary and we spent 10 days in Hawaii, took 500 people, combined a national sales meeting, a shareholder meeting, and a board meeting. So, preparing for that, facilitating it, and ensuring that 500 people enjoyed what Elkay was providing for them was exhausting. But we pulled it off pretty flawlessly and I am proud of how that went.
Talk to me about one person in your company who's had a really strong impact on you and why.
Our retiring CEO, he's going to become the chairman of the board. He hired me, sold me on the company, and told me that I would be much happier with what I would build here as part of a private company than I would ever be able to build at a public company.
I was worried about restricted funds, the family having too much influence on the business, family shareholders vs public shareholders, all those kinds of things. But he was absolutely right, and I've been able to do 10 times more at this company than I've been able to do at public companies.
Who in the HR community at any organization has had the most profound impact on you?
This may sound a little corny, but Michigan State's guru David Ulrich who came up with the original HR Business Partner model back in the 80s. Wrote a book called "HR Champions" that explains the vital role HR plays, why we get relegated to administrative tasks when we should be focused on strategic tasks. I got ahold of that book when I left school in '91, '92, and I firmly believed that was the way that HR had to go. I jumped on that wagon and battled for HR to have a seat at the table for the first 15 years of my career. Everything he wrote in that book in the middle '80s was exactly true; in fact he actually underestimated the value HR could play in a business factor at that point in time. He is a big reason good CEOs always want to know the quality of their CFO and the quality of their CHRO. That includes our new CEO, by the way. He wants to know his whole leadership team, but the most time he spent in the interview process was with the CFO and with me. It was intense, a lot of questions, mostly because he understands how important HR is and wanted to get at the quality of his HR person.
Describe your company culture in three words.
Collaborative. Friendly. Purposeful.
What does being a strategic leader mean to you? How do you measure your success?
Okay, so three parts to the first side of that question. If you're going to be a strategic leader, a big part of that is about people. So, can you be inspirational to those around you, not just staff but everyone you touch? The second part is, can you get followship? Based on the way you do your job, your intellectual ability, and your behavioral skills, do people want to work with you and do people want to follow you? Then, it's all about hiring the right people underneath you, and knowing how to empower and delegate.
How do I measure that? Simple results. We have financials that I need to line our HR goals up against, and then I set HR goals underneath that, things that we need to influence the business or make HR better. We're modifying that plan on an annual basis, and you're always finishing things, starting things, accomplishing things, and failing at things. It's a fluid 18-month plan, and it helps you understand year after year if you're doing the things to move the business forward.
What's the best trip you've taken?
Melbourne, Australia. I knew nothing. It was a business trip, but I was smart enough to schedule three days on the back end because it takes so long to get there. Never thought much about Australia, didn't know much about the culture, didn't know they drove on the wrong side of the road. I just found the people, the city, and the culture fascinating. I came back and read a bunch of books on Australia and its history because I was fascinated by the mammoth size of this continent and how pockets of people live in different areas.
If someone had asked you what you wanted to be when you were a kid, what would you have said?
First baseman for the Chicago Cubs. And, since I am 6'7" and everybody pushed me into basketball at an early age, it's kind of a funny answer…I don't know if I could have been a good baseball player because I never played organized baseball; somehow organized baseball got into my heart at the age of five and so did the Cubs, and it's been my go-to sport all my life.
As a sportsman, what's your favorite memory or best story?
I played basketball in college for a small school, and one year we had an outstanding team. We ended up with 26 wins and 5 losses and got bracket placement in the NCAA Tournament, March Madness. We played Oregon State – who had the Pac 10 player of the year – and we ended up upsetting them in the first round with a three-pointer at the buzzer. I can remember certain moments of that night – the pregame, specific moments in the game, and certainly when the shot went in at the end – like it was a week ago. I can close my eyes and replay minutes of exactly what I was feeling, what was going through my head, and that was 30 years ago.
If you could interview any person dead or alive, who would it be?
Oh wow. One would be Jackie Robinson. Obviously, I am baseball fan so that part would be fascinating, but I would love to understand the kind of courage someone must have to sign up for the barriers and challenges he went through.
This other one might be kind of corny, but I would love to interview Abraham Lincoln. I think he figured out how to be a super effective leader at a time when it was really hard to communicate; he had a huge amount of followship, accomplished many great things, and found simple ways to do all of that.
Tell me about any charitable endeavors that you're involved in.
My wife and I have given time to Lurie's Children's Hospital in Chicago. Several family friends have had children with serious medical conditions treated there, and they have a great volunteer program.
What's something interesting about you that most people don't know?
I really only listen to two kinds of music: heavy metal/hard rock and reggae. I really don't look like a reggae guy or a head banger, so most people are surprised by that. All my formative years went through the 80s when the hair band metal came out and it just got me as a teenager and I never let it go. My wife is into many different genres of music, but she loves Jamaica, we've been there maybe five times, and I've really grown to love the history and composition of reggae music.
What was the best career advice you've given to your kids?
Make sure that you get a job you like; but also make sure the job supports the lifestyle you want. I think it's really easy to tell somebody that if you love your job you'll never work a day in your life, but if that happens to be low-paying and you have certain aspirations you may end up disappointed and angry; conversely if you're a billionaire by the time you're 25 but you hate what you do, that's also a problem.
How would you characterize your relationship with us, and how is it different from some of the other associations and memberships that you're a part of?
It's very easy and natural to meet people and network, and that applies to the CHROs and also to your team; the Connex team is really easy to interact with, you keep us on-point leading up to the conferences but you're not a pain in the back. And then being introduced to a variety of potential vendor partners that I may or may not need but which I didn't know were out there, so it's a great learning process. And then of course the obvious benefit of getting better at speaking and serving our panels while learning with others who are doing the same thing.