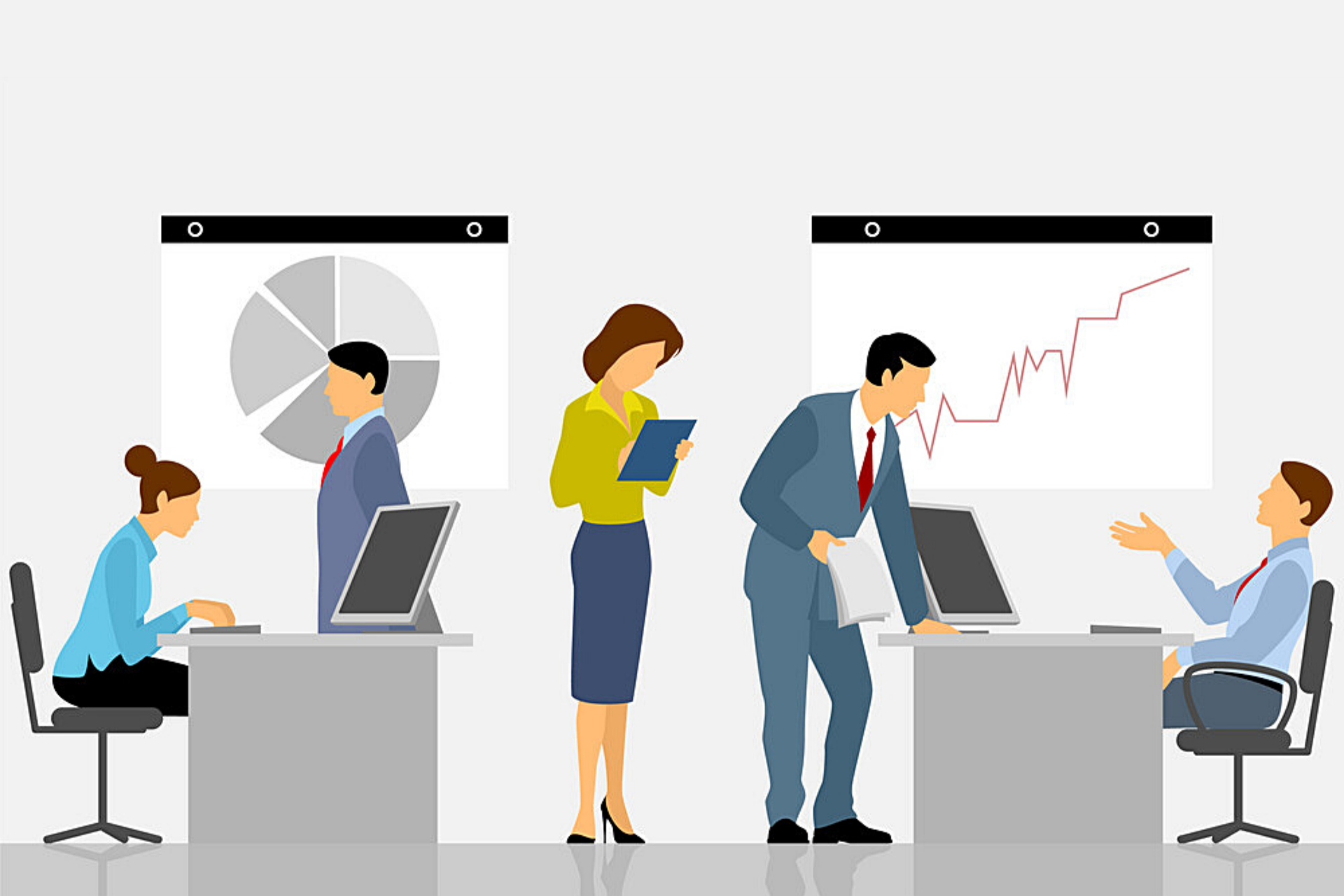 Building Out the Fat Middle: Prioritizing Middle Management for Development and Support
Connex Staff |
Providing meaningful support to middle managers represents a real quandary for HCM professionals. While the value of this large, high touch leadership layer is increasingly appreciated, implementing scalable, cost-effective development initiatives that actually improve managerial quality continues to elude most organizations.
Why Focus on the Middle?
Middle management has the most day-to-day impact on employee performance, engagement, and alignment; as such they must be prepared to model and reinforce compliant and productive behaviors, to translate organizational strategy into action, and to drive development in the moment and on the ground. Furthermore, it has long been established that the most successful organizations are those that identify leadership potential within their existing employee base and provide an environment where these individuals can learn and grow. Because managers and supervisors are often in their first leadership roles and being confronted with their first leadership challenges, this is also the moment where their long-term growth potential begins to emerge. However, this lack of experience means they also require more training for that potential to surface, often in the core fundamentals of day-to-day management as well as in more intangible areas like strategic thinking, innovation, and emotional intelligence.
While the idea of promoting within as the first preference is emerging as a standard best practice, many organizations still look for external talent to fill VP and Director-level roles rather than committing to internal development and training; not only does this tend to result in lower quality – at least initially as they learn the ropes – it also has knock-on effects among the existing middle management layer, convincing many that career development is unavailable to them, thus reducing engagement levels, undermining performance, and driving turnover. This has made middle management a prime target for poaching and recruitment marketing on the part of smaller or more enterprising firms that are willing to advertise clear development plans and promotional potential.
Complicating matters is the fact that middle management also tends to be the largest, most diffuse leadership component within the organization, making high-touch, comprehensive coaching or development work expensive and difficult to scale adequately. Furthermore, middle management is beset by high turnover, disengagement, and low performance, leading many organizations to decide that dedicating resources to improving outcomes is unlikely to generate meaningful ROI. However, more organizations are coming around to the perspective that this underwhelming state of affairs is itself a reflection of an overall lack of investment. Managers who are not engaged or developed are going to struggle to engage and develop their teams.
To combat this, some of our Members have chosen to target smaller cohorts, often within particularly high value business units or departments. Others have identified leadership development partners whose programming can be packaged in digital formats, thus reducing costs and maximizing scalability. Still others have focused purely on developing scalable content in-house, or sourcing mass-produced leadership courses that can be delivered by the existing LMS or talent management systems. A number of recent studies have indicated that not only are middle managers absolutely critical to organizational performance, but that empowering them – as opposed to micromanaging them or limiting their growth potential – not only increases retention, it improves bottom line performance. Middle managers lead technology implementations, provide hands-on oversight of the processes and workflows that keep the organization operational, are the first line of defense against noncompliant behaviors, disengagement, cultural misalignment, and individual underperformance.
Conclusion
It's critical for organizations to appreciate that middle management is where the rubber meets the road in terms of implementing initiatives, executing on strategy, securing buy-in for change among rank and file employees, and in preserving unit cohesion on the ground. While middle managers are often among the first to be cut during times of crisis, this hamstrings efforts to preserve continuity amidst change. In the current environment, with the importance of communication and engagement at an all-time high, organizations must resist the urge to focus cost-cutting on this critical tier, and instead consider how they can be empowered to boost operational productivity.
---
Interested in providing content to the Connex Member network? Learn more about our Content Leadership Program.
Interested in becoming a Connex Solution Partner? Learn more about our Solution Partner Benefits.