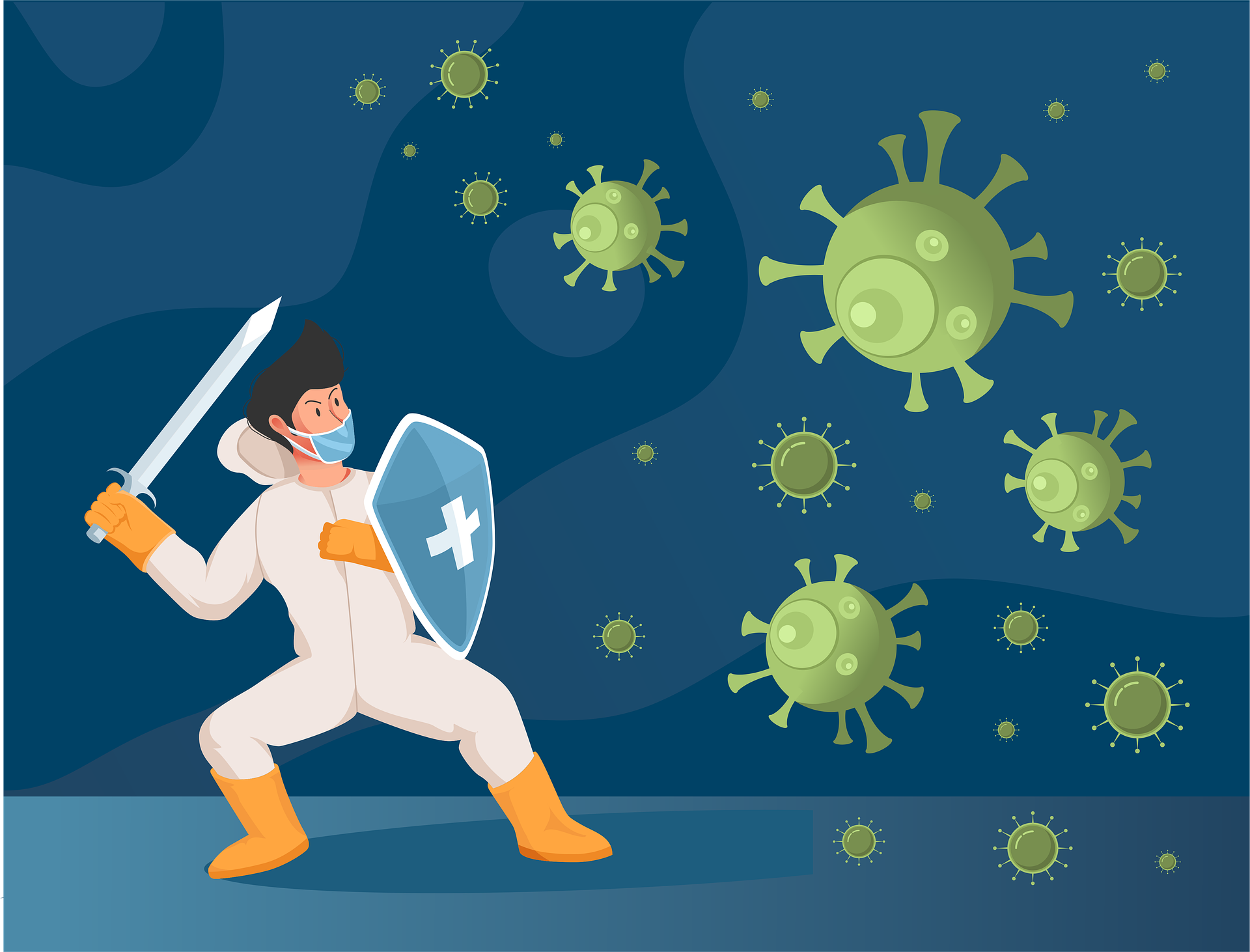 Building Frameworks for Success Beyond COVID-19
Connex Staff |
Maintaining profitability during the time of COVID is an exceptionally challenging task for hospitals and health systems all over the country – in many cases, remaining in the black is impossible, and leaders must stay focused on simply keeping the organization viable through the crisis. Equally challenging is keeping operational performance at sustainable levels in spite of incredible pressures on margins, workflows, and human and material resources. In all cases, mapping out a strategy for weathering the storm and ramping up capacity once the crisis has passed – all while preserving the commitment to high quality patient care – are top priorities.
What We've Learned So Far
Connex Partners has taken the time to engage with and learn from our Members, and we've identified several key areas of emphasis as providers work to get back to a semblance of normalcy.
Telemedicine is here to stay. Nearly every Connex Member provided a unique story regarding their transition to virtual care delivery, ranging from adopting sophisticated new technologies, to setting up ad hoc Zoom calls; while a number of questions remain regarding reimbursement parity, privacy, and compliance frameworks, there are tremendous benefits to robust telemedicine that extend far beyond the context of COVID-19.
Now is the time to optimize the revenue cycle. With lower volumes still largely the norm, many of our Members have taken the lull as an opportunity to work through old AR, to streamline transactions and tasks – especially with respect to billing cycles – that are overly arduous or manual, and to extend more flexible and responsive self-service options to patients. It's also causing some to rethink their relationships with payers. Negotiating better contracts will go a long way towards improving reimbursement rates and revenue capture, as well as providing better care to a larger segment of the population. While renegotiation might not be right for all providers, the impact of the pandemic on pricing and service line values has some thinking now is the time.
Communication and coordination have never been more important. While upper tier management and executive leadership set the tone for effective communication within any enterprise environment, it is critical for frontline managers, supervisors, team leads, indeed, every staff member to prioritize open and consistent engagement with their peers. This begins with clear messaging that outlines a unified response to the crisis, clarifies where and how support services can be accessed, and charts clear steps for proactive safety, behavioral best practices, and performance expectations. Beyond this, with potentially chaotic surges of patient volumes a real possibility as we move into flu season and the colder months, care teams must be equipped with tools and/or methodologies for quick, effective coordination. Finally, it's important that the community is aware of the services offered – particularly during a pandemic – how they can access them, and what is being done to help them get the care they need, when they need it.
Leadership has accelerated in value and importance. In times of crisis, across all industries, employees look to their leaders to provide guidance, strength, direction, and reassurance that their livelihoods will be protected to the greatest extent possible. COVID-19 is the greatest public health crisis in a century, placing healthcare leadership at the frontlines, not only of their individual organization, but of the entire national response. Never has leadership quality meant so much within the healthcare environment, and as such, providers are quickly realizing – if they hadn't already – that dedicating time, money, and effort to boosting leadership capacity and capabilities is no longer a matter of preference; it is mission critical work. Members have made it particularly clear in direct conversations and in our Virtual Think Tanks and Panel discussions that leaders who immediately made themselves accessible to the organization, emphasized their own accountability, and doubled down on their commitment to staff and patients were the most successful in limiting attrition, fear, and underperformance.
Automation is the way of the future. Even among facilities that have largely managed to avoid overcrowding, extensive fatalities, and overburdened resources have struggled to cope with the loss of volumes – particularly in high-value areas. As a result, providers are once again being asked to do more with less, and automation technologies have never been more widely available, more affordable, and more critically important than they are now. From decision support tools that help puzzle through complex disease states, to streamlined accounts payable management, to the complete automation of entire billing workflows and rev cycle transactions, hospitals and health systems around the country are looking for opportunities to streamline repeatable tasks, redeploy skilled labor, and help their experts work smarter, not harder.
Providers must do a better job of accounting for and addressing the social determinants of health. Numerous studies have shown that ethnic minorities, the poor, and the underinsured have been hit much harder by COVID-19 than other groups, with an outsize share of deaths and overall cases plaguing the communities that are least capable of responding effectively. Amidst the nation's reckoning with racial injustice, providers must dedicate expertise, technology, and manpower to untangling the webs of poverty and lack of resources that contribute to unequal outcomes. This includes educating clinical staff on these realities, improving patient access functions to better account for financial hardship, and expanding the reach and visibility of community health services.
AI and smart analytics are becoming a baseline requirement. Whether providers need to map chronic conditions, model payment and billing trends, identify shortfalls in quality or care delivery outcomes, or audit revenue integrity across all transactions, doing so rapidly and effectively requires sophisticated analytics. While many EMRs advertise robust native toolsets, providers often find that to achieve real quality they must purchase additional products, either from the EMR vendor or through a third-party relationship. Some healthcare organizations have the internal expertise and resources to develop analytics on their own, but these typically require too much manual effort, don't integrate well with existing systems, and quickly fall behind the standards of emerging tech. Critically, many of these efforts are undone before they begin by low quality data sets that are full of duplicate or incomplete records. The best analytics tools also provide data cleaning and warehousing capabilities, as this is often the only way to generate trustworthy insights.
Disaster planning and emergency preparedness are critically important. The clock is running out on Just-in-Time. Capacity building, standardization in ordering and materials management, and building in contingency measures for sudden surges in patient volume are all becoming consensus elements of good operational planning. Cost constraints have always been a confounding element in ensuring that the organization has enough bed space, material assets, equipment, and staff to respond to unexpected upticks in volume. Building a disaster plan means striking a balance between responsible management on a day-to-day basis and ensuring capacity exists in the event of a catastrophic event. In the context of a pandemic, it is also crucial to build pathways that ensure information can be quickly and accurately transitioned between leaders, care teams, internal stakeholders, and patients.
Final Thoughts
As we all move forward towards a very uncertain winter, providers are still searching for answers, combing through reports and white papers, and attending virtual meetings in an attempt to uncover best practices that can give them an edge. Even within the context of providing healthcare, every organization is different and will need to identify solutions and methods that best fit their unique environment. However, engaging with peers is an extremely efficient way to access unfiltered advice, success stories, and lessons learned that can produce meaningful insight into one's own challenges. We encourage all of our Members – and future Members – to reach out to colleagues in the field, to get as engaged and plugged in as possible, and to remember that because we're all in this together, it's only together that we will overcome.
---
Interested in providing content to the Connex Member network? Learn more about our Content Leadership Program.
Interested in becoming a Connex Solution Partner? Learn more about our Solution Partner Benefits.