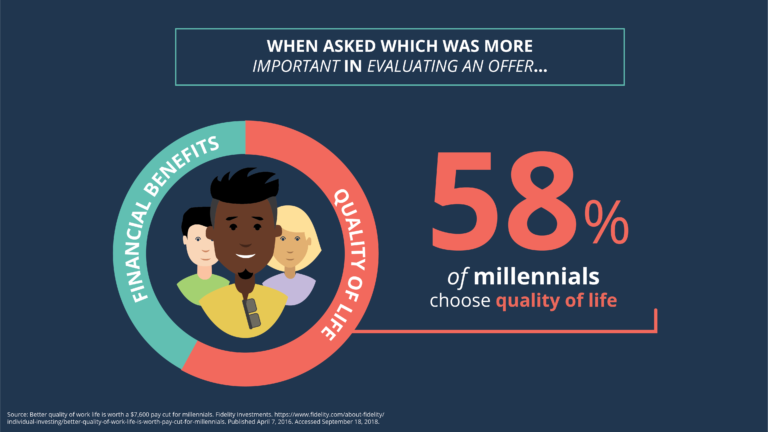 Attract the Best Candidates with Wellness Programs
Connex Staff |
SHRM's 2016 Employee Job Satisfaction and Engagement Report cites that 42% of employees believe well-being programs are "important" and 27% believe the programs are "very important" as a contributor to job satisfaction. Industry data support this, with over half of HR professionals reporting that employee participation in wellness initiatives has increased. In fact, 66% of workers agree that a strong benefits and perks package is the determining factor when considering job offers and 61% would be willing to accept a lower salary if a company offered a great package.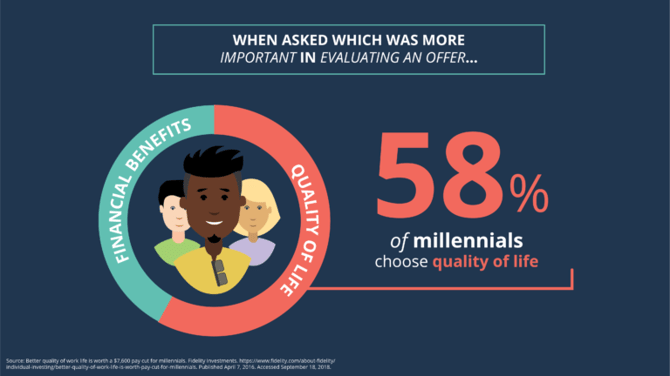 It's not surprising, then, that an increasing number of companies offer a variety of these programs to employees, and that those investments are only expected to grow: in a Wellable study with 105 wellness professionals, over one-third (35%) of respondents said employers would spend more on wellness programs in 2018.
It's not just healthy snacks (though those are important too) that companies are adding to their repertoire. The definition of corporate wellness has expanded dramatically to include a range of programs including tools for financial well-being, mental health, healthy diet and exercise, mindfulness, sleep, and stress management.
It has become clear that the quality of work life is highly valued by employees. The current question facing HR professionals is: how can I differentiate wellness offerings and translate them into meaningful benefits that engage employees so that they feel a positive impact in their quality of work life?
Use Wellness Benefits to Attract the Best Candidates
What follows are a few proven approaches to make the most out of your benefits offerings:
There's no one-size-fits-all approach to wellness
Create associate equity that works for all employees— across ages, geographies, fitness levels, and interests
To attract and retain millennials, consider making your offerings social, group-oriented, and customizable so that they can curate their own experiences
Workplace wellness programs only work if people use them
Meet the needs of your employee population by encouraging (and rewarding) all kinds of physical activity
Offer options that allow participants to try out a variety of options, so they can find what works for them
Use incentives and perks to encourage participation in even small efforts
Track and report positive results to your employees
Make it a way of life
Embedding wellness in your company culture can be done in small ways or in ways that you can make an impact at scale
Consider innovative wellness offerings that include other aspects of employee focus
Communicate with Employees about Wellness Offerings
It's also important to communicate your wellness offerings to the world inside and outside your company. The more you drive enrollment internally, the more happy endorsers you will have, building your company's reputation as an attractive workplace. So, spread the word about results and employee participation— make wellness part of your company's character, social media, and brand to enhance your visibility to prospective employees, and to those already employed.
Including well-being offerings within employee benefits packages is becoming paramount to attracting and retaining top talent. However, with wellness investments increasing among employers, companies must go beyond simply offering these benefits to differentiate themselves. Creating a true culture of well-being within your organization is a great place to start.
Learn more about how perpetuating a healthy culture can attract top talent by checking out our millennial recruitment whitepaper.
---
Content provided by Gympass, a Solution Partner in the Connex Partners' network.

Interested in becoming a Connex Member? Learn more about our Executive Membership.

Interested in providing content to the Connex Member network? Learn more about our Content Leadership Program.