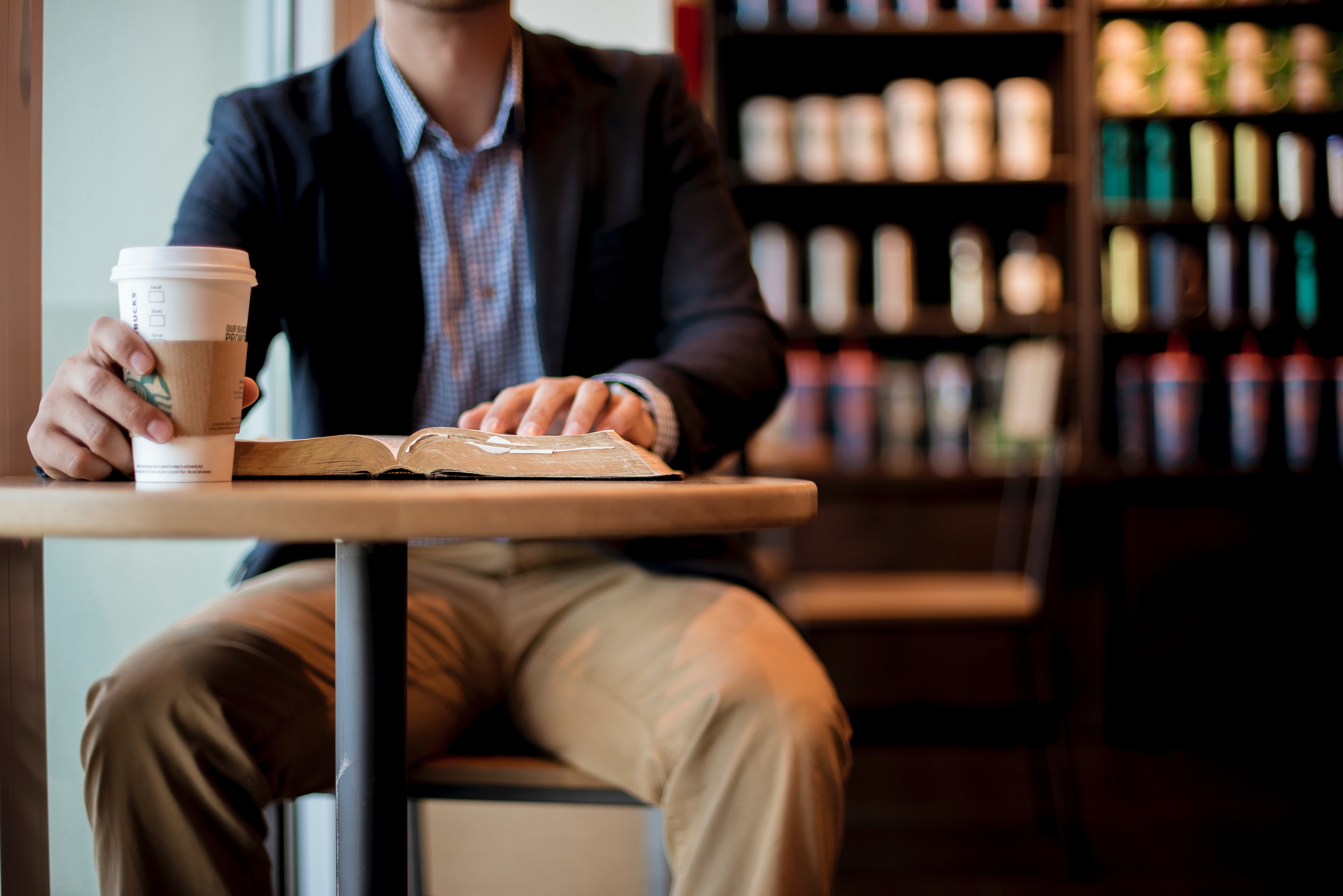 9 Books Every Healthcare CFO Should Read
Natasia Langfelder |
Summer Reading for the Busy CFO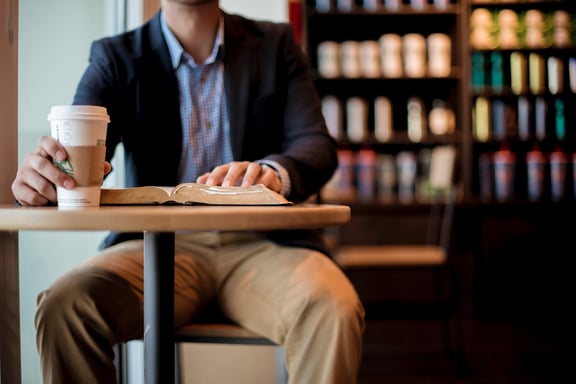 The modern CFO in the healthcare industry must be well-rounded in order to strategically lead from the top. This has never been as important as it is now; when the future of public health is debated daily on the national stage. While all healthcare professionals need to stay on top of the latest in the field, the CFO has the dual task of keeping abreast of both healthcare and finance trends, news and best practices.
We've pulled together a list of books that will provide valuable knowledge, enrich your professional life and also keep you entertained.
---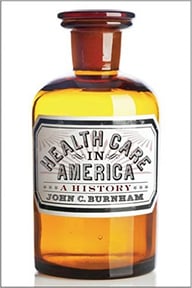 Healthcare in America: A History
By John C. Burham
Historian John C. Burham takes readers on a deep dive into American healthcare, starting from the 17th century and into modern times. Burham eschews the dry prose that plagues history books and writes in a style that appeals to both healthcare professionals and history buffs alike. While some readers might flinch at reading about public health and medicine in 1600 (it's not for the squeamish), it provides a strong foundation of the roots of American medicine. As famed American novelist James Baldwin once said, "Know from whence you came. If you know whence you came, there are absolutely no limitations to where you can go."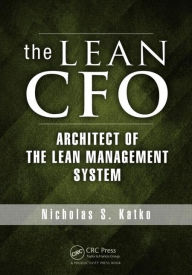 The Lean CFO: Architect of the Lean Management System
By Nicholas S. Katko
Organizations are clamoring for leaders who are familiar with Lean management. Lean principles are especially valuable for the healthcare industry—which is filled with complex processes and tasks. There are plenty of areas to reduce waste, both resources and time, in order to provide the best patient care at the lowest cost.
You may be familiar with Lean, but have you ever had it applied to your specific role? Brush up your knowledge of Lean with a guide written by a CFO, for CFOs. The Lean CFO by Nicholas Katko breaks down how a CFO can transform into a Lean CFO through developing and implementing a Lean system.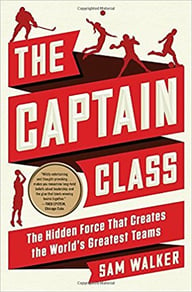 The Captain Class: The Hidden Force that Creates the World's Greatest Teams
By Sam Walker
Any leader worth their salt knows that building a strong team is crucial to success. Sam Walker delves into the science behind building high performing teams in The Captain Class: The Hidden Force that Creates the World's Greatest Teams. Walker tells the stories of 16 of the 'best' sports teams in American history. He then extrapolates what these teams had in common to figure out what made them so successful. This is a book geared towards sports fans, but has universal take-aways for corporate America. You might be surprised by Walker's findings on the behaviors and actions that make for great leadership.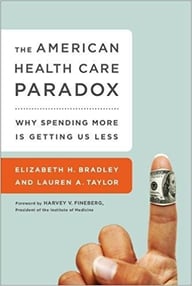 The American Health Care Paradox: Why Spending More is Getting Us Less
By Elizabeth H. Bradley and Lauren A. Taylor
We all know America outspends our first world counterparts when it comes to healthcare and that we also have poorer outcomes. In The American Health Care Paradox: Why Spending More is Getting Us Less, authors Bradley and Taylor attempt to get to the bottom of this issue once and for all. While you might be screaming "preventative care," in your head; don't dismiss Bradley and Taylor's research. This book is worth the read for its lively and insightful interviews with patients, practitioners and healthcare administrators worldwide.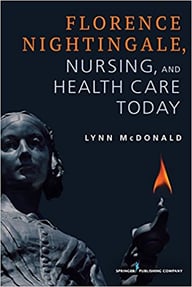 Florence Nightingale, Nursing, and Health Care Today
By Lynn, PhD, LLD McDonald
Rediscover your passion for healthcare with this account of Florence Nightingale's work. The book is filled with Nightingale's original writings, which include treatises on professional ethics, palliative care, gender and women's issues and access to care; topics that are still top of mind for the industry. It'll help you remember why you got into healthcare on the days when you wish you got into a less complicated field.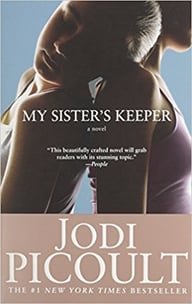 My Sister's Keeper
By Jodi Picoult
I know, you're wondering why this book is on this list. First of all, it's good. And second of all, it was made into a movie you can watch with your kids! In all seriousness, at a hospital, patient care comes first. My Sister's Keeper shines a light on the headspace that your patients and their families are in when they are in your hospital. Providing the best patient experience possible comes from understanding what your patients need, both physically and emotionally. This novel is a fun and enjoyable way to get there.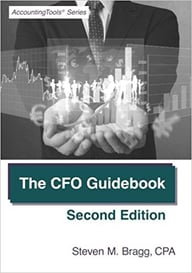 The CFO Guidebook: Second Edition
By Steven M. Bragg
Go back to basics with The CFO Guidebook by Steven Bragg, the most prolific finance and accounting author out there. Bragg addresses the persistent pain points that continue to plague the industry. From risk management to controls to mergers and acquisitions, Bragg administers the concise, no-nonsense advice he is known for.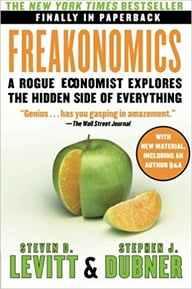 Freakonomics
By Steven D. Levitt and Stephen J. Dubner
An oldie, but a goodie, Freakonomics made economics cool back in 2009. Everyone from college students to retired boomers toted it around for good reason. Freakonomis made economics approachable and applied it to real-life situations. Thus providing decision making abilities for people in their personal lives and at the office. Throw Freakonomics into your suitcase this summer for a fun vacation read (or re-read) if you can't turn your finance-minded brain off.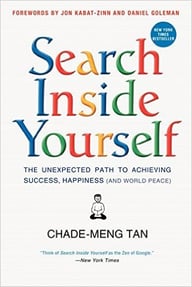 Search Inside Yourself: The Unexpected Path to Achieving Success, Happiness (and World Peace)
By Chade-Meng Tan
C-suite executives need to stay sane. The pressure to run your team and keep the finances in order for an entire health system is draining. Wendell P. Weeks, the CEO at Corning, recommends Search Inside Yourself: The Unexpected Path to Achieving Success, Happiness (and World Peace) by Chade-Meng Tan. Tan, one of Google's first engineers, offers a helpful guide to apply mindfulness both in the office and out. Endorsed by both the Dalai Lama and Deepak Chopra, be prepared to find peace and inner happiness and become the most productive version of yourself.
---
Want to network and receive insights into your challenges online? Join the conversation on Twitter @ConnexHC.