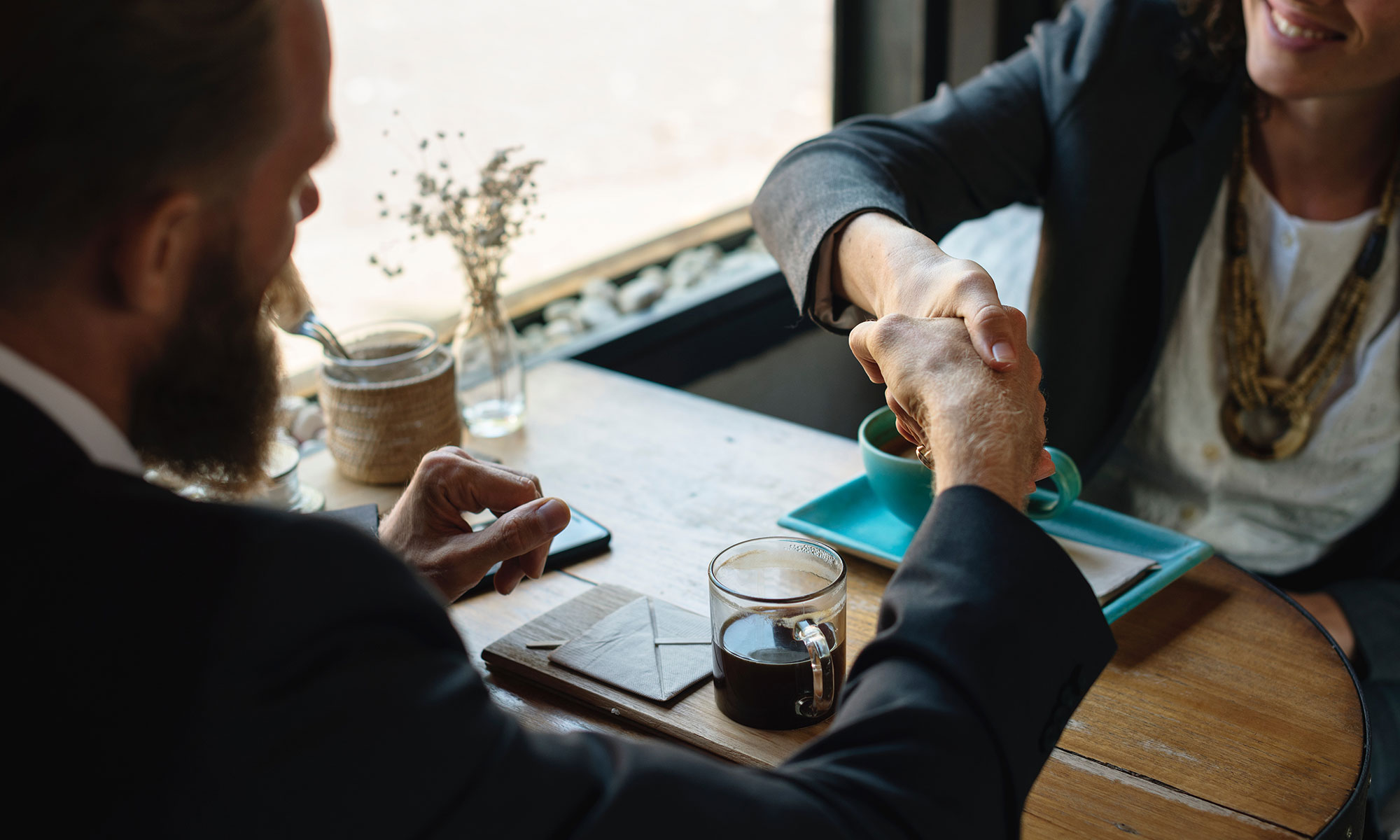 6 Simple Ways to Make Your Mentorship Program a Huge Success
Natasia Langfelder |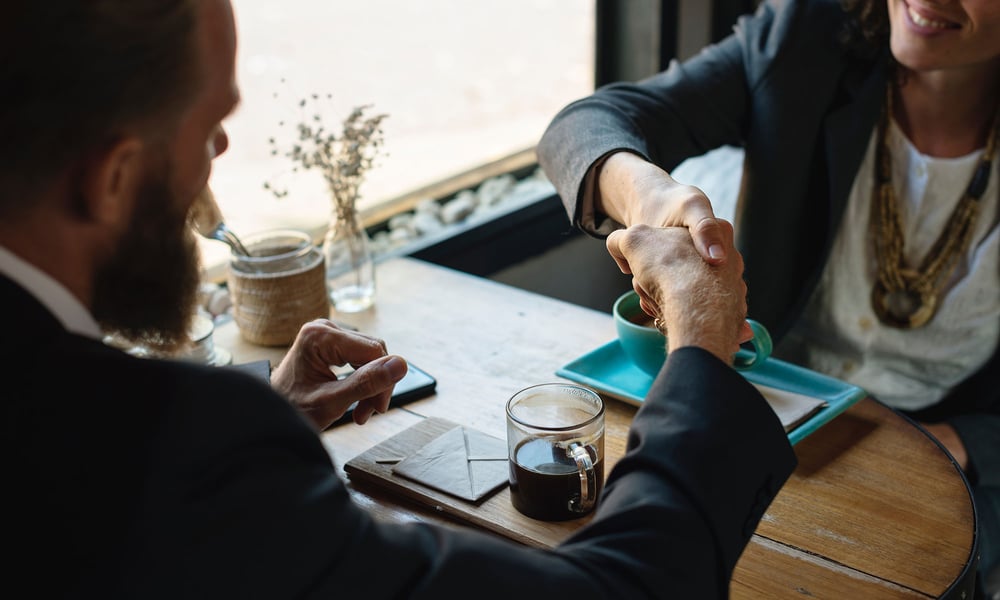 Mentorship programs are an integral part of today's workplace: They help ensure both succession planning and employee engagement. According to Gallup's State of the American Workplace report, the majority of the U.S. workforce does not feel a sense of engagement at their workplace. In millennials, the generation primed to take over from the Baby Boomers, engagement rates fall to 29 percent [Source]. Add lack of engagement to millennials' penchant to job-hop, and you may have a succession crisis on your hands. Implementing a mentorship program is a proven way to help keep employees engaged. Building relationships with higher-ups in the company and knowing a set growth-path exists help the individual boost his or her productivity, which, in turn, helps the company.
So, using an argument similar to the above, you've gained executive buy-in for your mentorship program. That's great news! Now, take the steps necessary to ensure your program is successful.
Clearly Define Your Objectives and Goals
What are your goals for the program? What takeaways do you want your participants to receive? How will the company benefit from the program?
Does it increase engagement by a certain percentage?
Does the program reduce millennial turnover?
Does it ensure a replacement for an executive who is scheduled to retire in five years?
Making your goals part of the program helps keep everyone's eyes on the prize as you and your team implement this initiative.
Communicate the Value of the Program to Potential Participants
Your mentorship program can be the best in the country, but if you can't effectively communicate its potential benefits to your target participants, no one will enroll in it – and you won't see results. Think about ways to stress the personal benefits of program participation to both its potential mentors and mentees. To ensure a mentorship program gains traction, think "outside the email." A mentorship fair, mixer or a presentation that puts you and your team in front of your audience will have much greater impact.
Provide Support for Your Mentors
Top-level executives are often strapped for time. Even though they want to participate in your mentorship program, they may feel as if they simply don't have the resources at-hand to do so. This is where you step in to ensure support for all your mentors. You can provide support in different ways: bringing in a professional to determine where an executive loses time during the workday or delegating some "busy-work" to a department assistant. To help motivate participants, some companies also formally recognize their mentors with reward and recognition programs.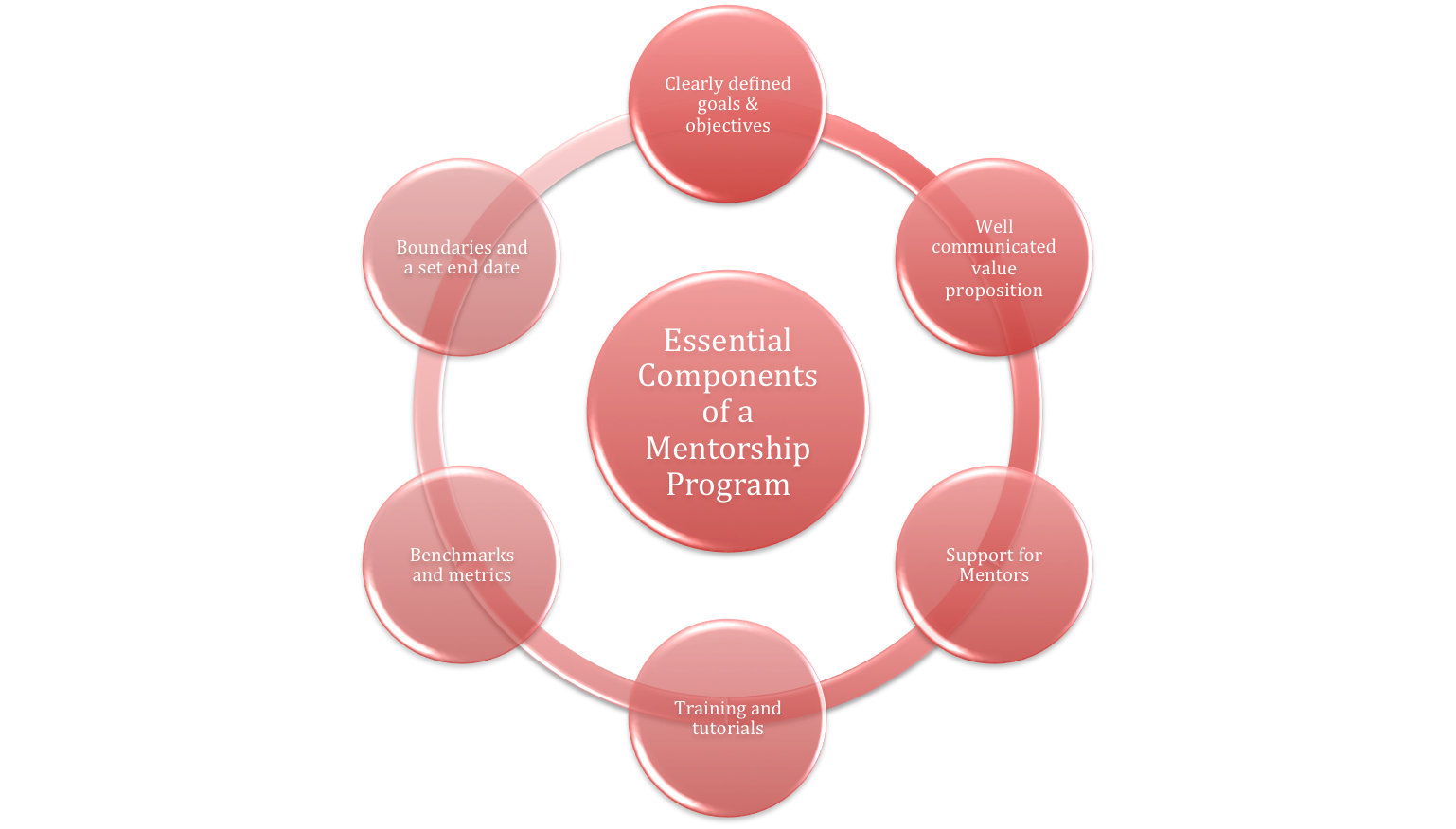 Train, Train, Train
Don't assume your participants will know the first thing about what it takes to participate in a mentorship program. Consider bringing in a professional to provide a tutorial on structuring a productive mentor-mentee relationship. This professional also can help mentor pairs set goals and objectives for their relationship and plan a path toward achieving those goals. You also should help participants along their journey by providing a set of mentoring best practices.
How does a successful mentor behave?
What behaviors does he / she need to demonstrate to help the mentee grow?
How does a mentee keep an open mind during the mentorship process?
How can they manage their egos?
Both parties will need some guidance before you simply turn them loose.
Track and Measure
It's crucial that you frequently check in on your mentorship pairs to ensure they remain on track. Firstly, you don't want employees wasting time on a program that's not working. Secondly, if the pair has gotten off-track, you can help them take a different route to continue the pursuit of their goals. Thirdly, you need to measure the success of your program. Anecdotal evidence of happy mentorship pairs isn't going to keep the C-Suite buy-in you need to continue funding the program. Instead, survey all your participants and analyze concrete data. Build metrics around how well the participants are meeting their goals, engagement scores after they participate, and the turnover rate of employees who complete a successful mentorship.
Set Boundaries and a Hard End Date
Relationships at work can be fraught and emotions can run high, both of which also can happen in a mentor-mentee relationship. Establish boundaries to add structure to the relationship. Have both parties agree on the time commitment up-front ‒ preferably at one of the training sessions. If one party wants out of the program and the other doesn't, it can lead to a messy break-up that could potentially affect the performance of one or both of the employees. Instead of letting the program run indefinitely, establish a firm end date based on the goals that the mentor and mentee have determined. If the mentor and mentee choose to continue the relationship on a volunteer basis after program termination, that's OK, but first make sure they understand that the company is no longer involved in an official capacity.
---
Have more thoughts about mentorship programs? Follow us on Twitter and sound off!