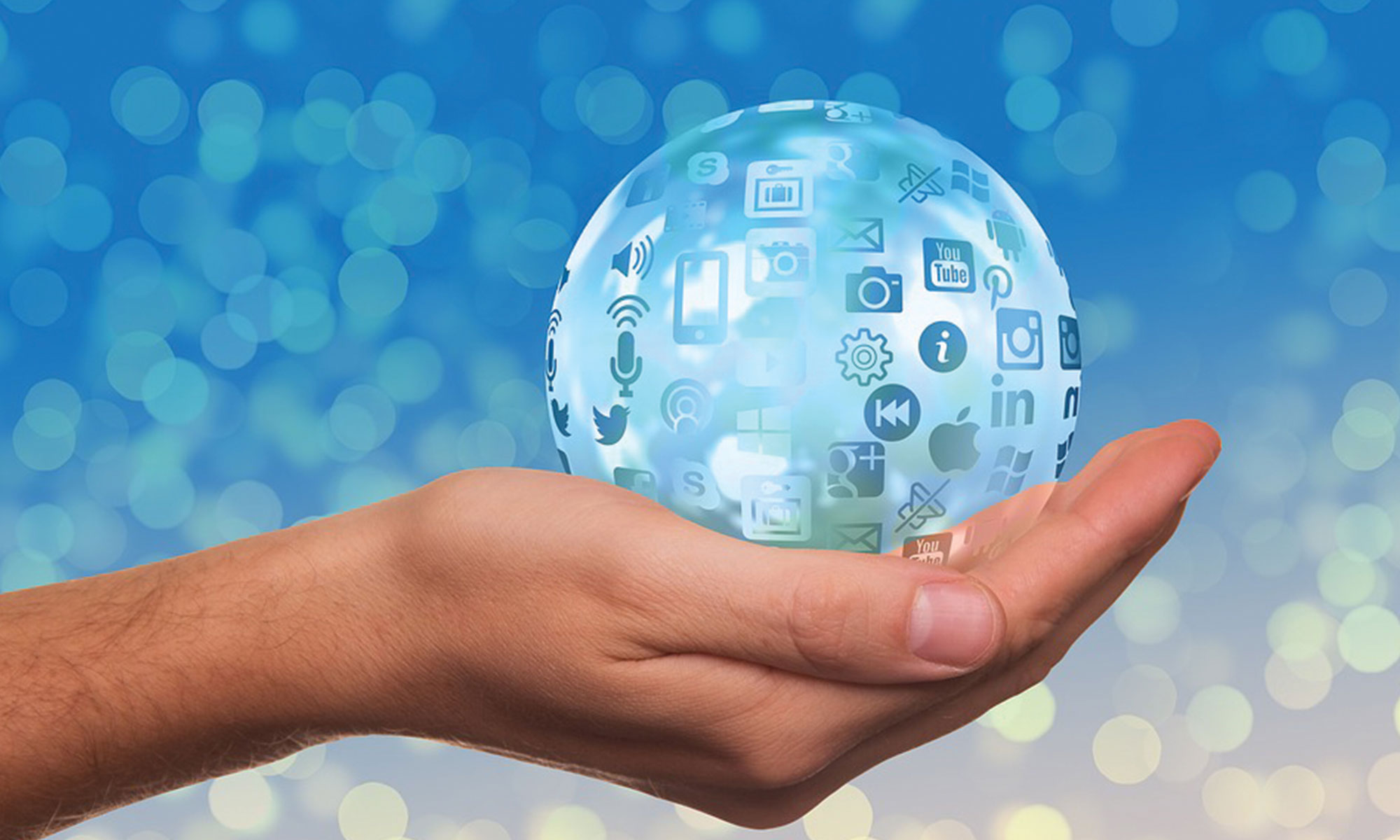 4 Instagram Feeds that Effectively Communicate Company Employee Value Proposition
Natasia Langfelder |
Use these companies as your guide to create a unique, on-brand Instagram account for your own organization.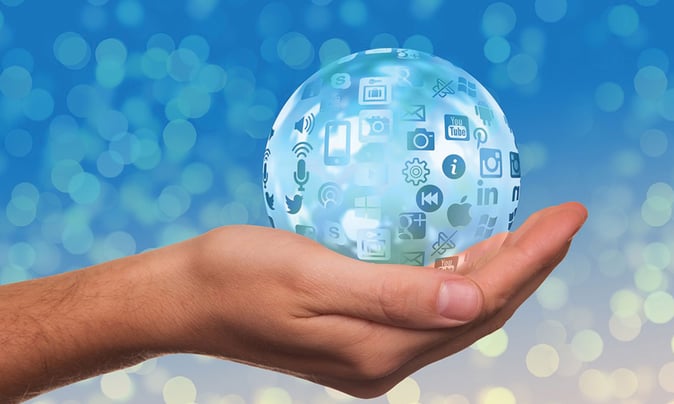 Facebook and Twitter are just the beginning for companies looking to establish a social media presence. Instagram, Snapchat and Pinterest are part of the evolved corporate social media strategy. Instagram, a visually drive photo-sharing platform, can be a great tool to showcase company products and communicate your value proposition to potential talent if you use it correctly. We've listed below four companies that are breaking ground with their innovative Instagram accounts and setting the bar for the industry.
1. Northwell Health
Northwell Health is one of the largest healthcare employers on the East Coast. They have made their Instagram feed a top priority in terms of attracting and engaging talent and their hard work is paying off. They have over 5,000 followers and average 600 interactions per post. Their feed is varied, showing heartwarming moments with patients, doling out health tips, showcasing the work of their employees and spreading awareness of their various HR initiatives.
Follow Northwell here: https://www.instagram.com/northwellhealth/
2. Staples
Office supplies don't strike anyone as exciting. However, office supply purveyor Staples has managed to amass 40.2 thousand followers. Staples creates visual interest with well-composed, colorful and high-resolution images. They also showcase their celebrity partnerships on their page, as well as push their various initiatives. Right now they are focusing on their #staplesforstudents and #girlstarter campaigns.
Follow Staples here: https://www.instagram.com/staples/
3. FedEx
Again, not a company you would think would have the most visually interesting Instagram feed. However, FedEx makes it work. Boasting 71 thousand followers, FedEx's strictly curated feed shows breathtaking pictures of its fleet in beautiful locales. They also feature images of children and pets, which are always a hit.
Follow FedEx here: https://www.instagram.com/fedex/
4. Sephora
Plenty of retail companies have Instagram contests, but make-up retailer Sephora goes above and beyond when it comes to providing valuable content for followers. While make-up is inherently attractive to the eye and photographs well, Sephora doesn't stop there. Their feed is chock full of beauty tips and videos. They also create hashtags so customers can tag them in their own picture, thereby creating mini-advertisements for Sephora and the products themselves. Clocking in at 12 million followers, Sephora is definitely an Instagram heavy-weight.
Follow Sephora here: https://www.instagram.com/sephora/
---
Corporate Instagram Best Practices
Communicated your value proposition: Curate images that will demonstrate to potential talent what "a day in the life" of an employee looks like. Show them what organizational goals they will be working towards.

Show your company culture: Posting pictures of employees at work will tell potential talent a lot about your culture and whether or not it's something they want to be a part of. Smiling employee's working in teams and showing appreciation for current employees increases appeal.

Provide value for your followers: No one wants to follow a company that is constantly promoting their products. Think about your customer base and offer them content that will make their day better.

Engage your consumers: Let your customers do the work for you and give them a platform to have their voices heard. Customer voices are the most effective testimonials.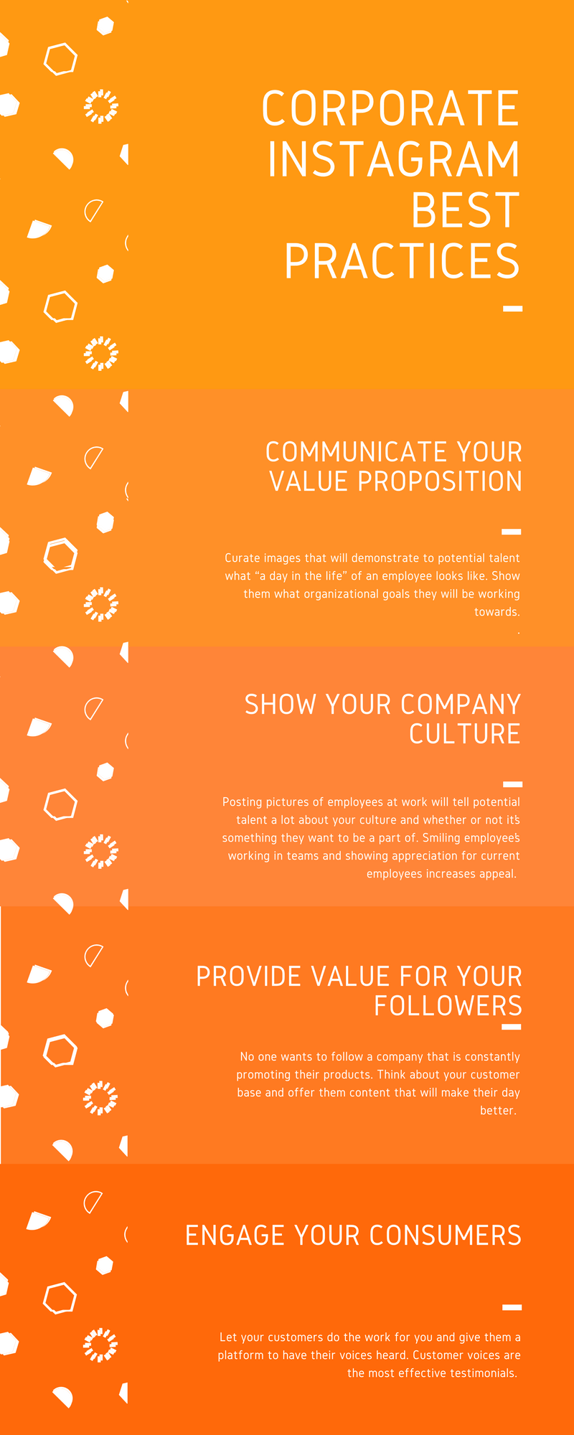 ---
Does your company have an Instagram account? What are your best practices? Tell us in the comments or tweet us @Connex.