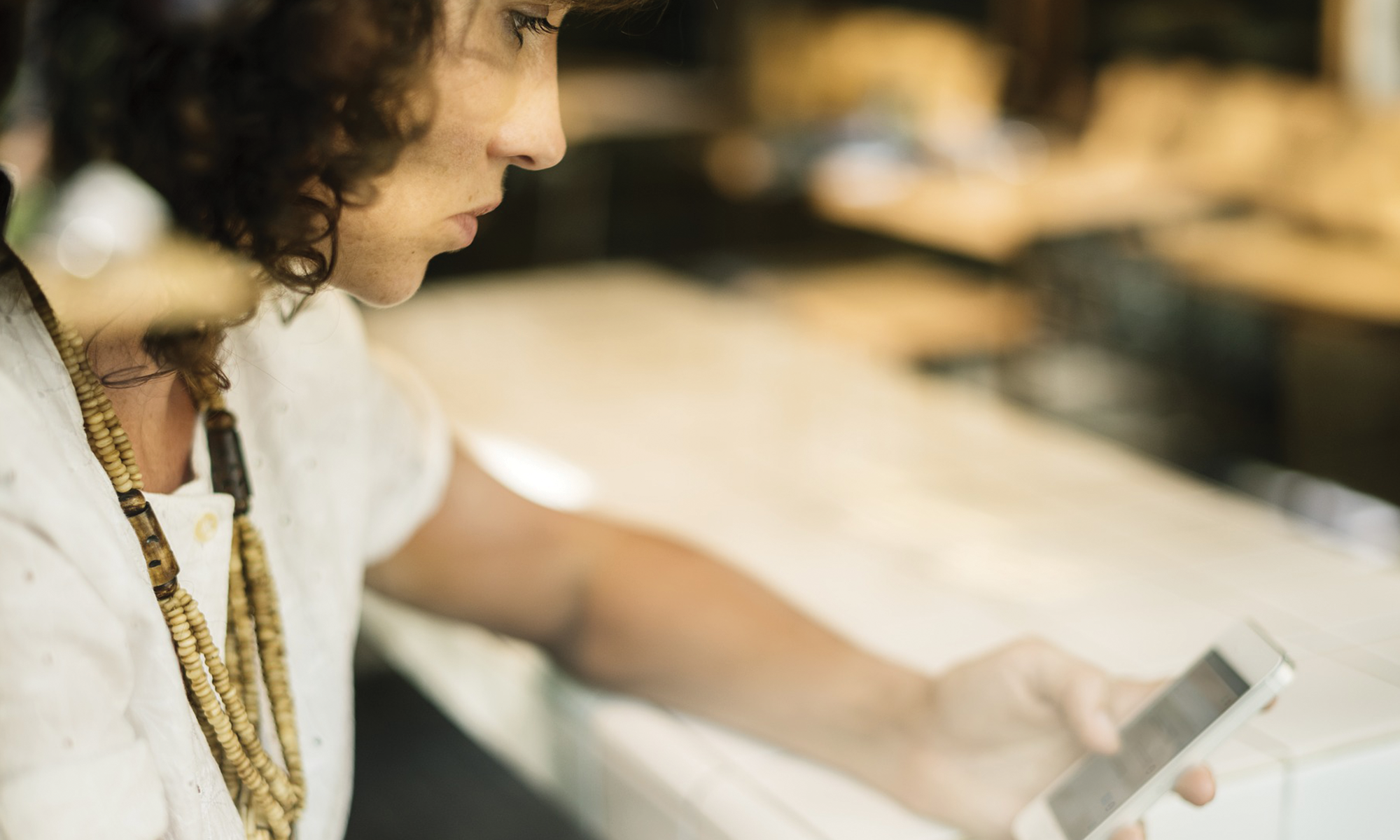 10 Chief Human Resources Officers to Follow on Twitter
Natasia Langfelder |
These HR thought leaders are tweeting wisdom to help you stay ahead of the curve.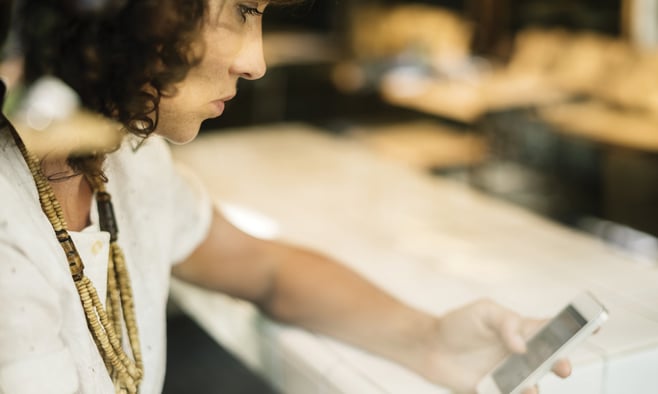 Human Resources professionals are particularly savvy when it comes to navigating social media, and Chief Human Resources Officers and Chief People Officers are increasingly turning to Twitter to deliver nuggets of wisdom, career insights and industry news. Below, we've compiled a list of our favorite Twitter feeds from successful (and entertaining) CHROs.
1. Pat Wadors, CHRO, LinkedIn
Pat Wadors is a must-follow on Twitter, as well as LinkedIn. This social media maven knows how to curate a feed. Wadors posts fun tweets from industry events, and manages to subtly promote her own speaking slots in a way that's organic and fun. She also frequently posts industry trends and inspirational leadership quotes. If you have to pick just one Twitter account to follow, make it, Wadors.
Such fun at at SHRM! #SHRM17 #withmypeeps https://t.co/VPWxGTvNxy

— pat wadors (@wadors) June 19, 2017
Follow @wadors
2. Gregory Giangrande, CHRO, Time Inc.
In addition to being the CHRO at Time Inc., Gregory Giangrande is also the Career Advice Columnist for the NY Post. His Twitter feed is the perfect blend of industry news and career insights for ambitious HR professionals. Peppered with colorful pictures and interesting links, Giangrande has created a scroll-worthy page.
ICYMI, on this week's Go to Greg: Can I save my job after lashing out at a meeting? https://t.co/IfUko4QMvs via @nypost

— gregory giangrande (@greggiangrande) February 21, 2017
Follow @greggiangrande
3. Laszlo Bock, CEO and Co-founder of Humu (Former SVP of People Operations, Google)
Bock's tweets will make you laugh out loud while also keeping you abreast of the comings and goings at the last SHRM conference.
Best resume ever! And I know from resumes.... https://t.co/cBDfhba2kp

— Laszlo Bock (@LaszloBock2718) July 1, 2017
Follow Laszlo @LaszloBock2718
4. Ron Garrow, CHRO, Belk
Ron Garrow's Twitter feed is a great example of company branding at its finest. Filled with team #selfies, millennial job candidates get a feel of the company's culture. Garrow uses his Twitter page to paint a portrait of what it's like to work at Belk, and it's sure to attract talent.
Hanging out with my Western Division #HR team #ModernSouthernStyle pic.twitter.com/li3C2b1ZWl

— Ron Garrow (@RonGarrow) September 22, 2016
Follow @RonGarrow
5. Renee Atwood, CHRO, Twitter
If anyone knows how to tweet, it's the CHRO of Twitter itself! Atwood fills her Twitter feed with snapshots of her day, Twitter news, inspiration quotes, HR news and much more. Slightly less business oriented than some of the other accounts on this list, Atwood's feed will give you a good idea of how to best use your own Twitter account.
#lovewhereyouwork First week at Twitter a huge success! The HR+recruiting team rocks. pic.twitter.com/BUnDv1AWPb

— Renee Atwood (@renee_peeps) August 6, 2016
Follow @renee_peeps
6. Ellyn Shook, CHRO, Accenture
Ellyn Shook's Twitter feed is a great example of how to use it as a tool to show both company culture and broadcast company HR initiatives to potential talent and the greater industry. In the tweet below, Shook tips her hat to an individual employee's accomplishments, showing that Accenture cares about its employees and often tweets about their diversity and inclusion initiatives.
Seek your passion both professionally and personally like Vinod does @AccentureIndia #TrulyHuman https://t.co/OMAdTDgKUs

— Ellyn J. Shook (@EllynJShook1) July 9, 2017
Follow @EllynJShook1
7. Janina Kugel, CHRO, Siemens
Janina Kugel's Twitter feed is a talent magnet. Filled with stories of individual employees and punctuated with emojis, Siemen's accomplishments and her thoughts on the latest trends in HR. Potential talent will find Kugel's tweets approachable, and contemporaries are likely to ejoy reading her posts and benchmarking against Siemen's successes.
#nextgeneration #HR #futureofHR https://t.co/BEep5zmvAz

— Janina Kugel (@janinakugel) July 10, 2017
Follow @janinakugel
8. Andrea Ferrara, CHRO, Corporate & LATAM, PepsiCo
Andrea Ferrara's Twitter feed is the best place to go to see the latest PepsiCo news, both global and domestic. A frequent RT'er (that's short for 'retweeter' for the non-Twitter literate), she's a great example of how to create a great feed without having to be a first class wordsmith.
We fly this flag in celebration of equality, hope & love. #Pride2017 pic.twitter.com/nrZeiyPlF9

— PepsiCo (@PepsiCo) June 25, 2017
Follow @AndreaFerrara17
9. Yash Mahadik, CHRO, SunPharma
A CHRO and a professional wildlife wildlife photographer, Yash Mahadik offers a global perspective on HR issues. Professionals who have an international workforce will find the most value from Mahadik's tweets, followed closely by animal lovers.
Why have only a portion of the pay related to performance? Shouldn't the entire pay be related to it? #QuestionStatusQuo #VariablePay pic.twitter.com/0zULNVep2u

— Yash Mahadik (@IndianYash) July 6, 2017
Follow @IndianYash
10. Jeff Mook, CHRO, 21st Century Fox
On Twitter, Jeff Mook is the king of RTs. From news articles to personal inspiring manifestos, Mook's Twitter feed is a glimpse inside how a CHRO stays motivated.
Good read f @TedRubin How to Drive Your Best Employees to the Competition http://t.co/qMDjvrdTY6 via @tedrubin

— Jeff Mook (@JeffreyMook1) August 31, 2015
Follow @JeffreyMook1
---
Did we leave anyone off the list? Tell us who you follow in the comments below or tweet us @ConnexHRBen.