FROM LABOR SHORTAGES TO INCREASING DIVERSITY, EQUITY AND INCLUSION, HR LEADERS ACROSS ALL INDUSTRIES ARE FACING COMMON CHALLENGES.
With our Fireside Chat series, we aim to uncover how pioneering HR executives are overcoming these universal human capital management challenges. Each session has a unique focus and involves an HR executive who is leading the way in that area, providing you with best practice insights that you can use within your own organization.
These exclusive events are only open to Connex Members, and those that join our Fireside Chats live have the opportunity to put their questions directly to the experts. Members can also catch up on past events below.
NAVIGATING A TALENt-constrained world
This discussion will explore the ways in which HR is evolving following a shift in CEO, Board, and regulatory expectations of the function. More specifically, it will explore how talent is expected to drive the business; how that talent can be better-activated to achieve its full potential; and how to navigate that process amidst recessionary pressures, both real and perceived.
SUBJECT: Navigating a Talent-Constrained World
DATE: Thursday, June 8th at 1pm EDT

People don't leave bad jobs, they leave bad managers.
Your managers are responsible for balancing relationships and results - so if you're employing bad managers, it's likely to be seriously affecting your organization's ability to achieve its objectives. But how are bad managers created, and more importantly, what does a truly successful manager look like?
Accenture's Senior Manager of Employee Experience Transformation, Kamaria Scott, has been focusing on developing excellent managers for some time now. In her exclusive Fireside Chat with Connex, she shares her three pillars for success - perspective, practice and community - as well as practical advice for ensuring your managers and their teams are thriving.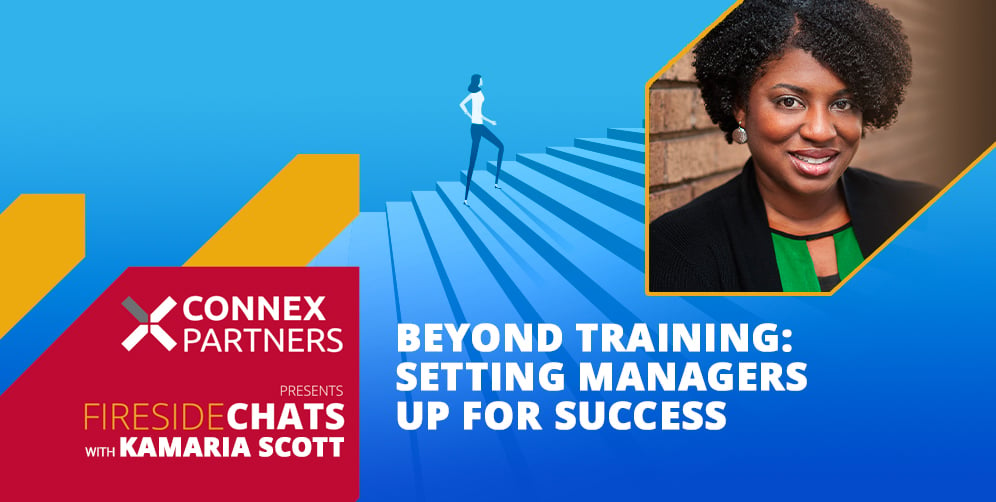 In this exclusive Q&A, Kamaria shares her insight on:
Why we need to go beyond training to develop great leaders

How to define what success looks like for managers

How to ensure managers and their teams thrive

How creating a community of managers can contribute to success
How employees work has evolved - now it's time to transform how they learn
When you empower employees to learn in ways that work for them, they can confidently progress within your company rather than seek development opportunities elsewhere. But how can you personalize your learning and development approach when each member of your team has unique career aspirations?
In this fascinating Fireside Chat, we're talking about delivering a tailored learning and development experience for every employee with PwC's Chief Learning Officer, Leah Houde. She shares how PwC is enhancing its employee experience with its My+ program, a new approach to learning and development that enables personalized employee growth at every level.
Watch our exclusive Q&A with Leah to learn:
Why it's crucial to provide personalized learning experiences

How to tailor your L&D strategy to your team's aspirations

The impact this approach has on the employee experience and retention levels

How technology can enable and encourage personalized learning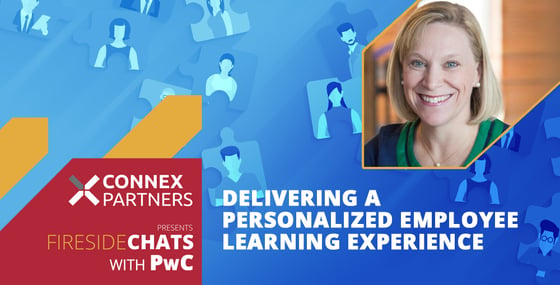 How can HR leaders enhance the employee experience when every employee wants something different?
While the millennials in your team might want your organization to provide them with wellbeing support, the generation above them may simply be focusing on their 401(k). The truth is that every employee will need something different to feel truly satisfied in their work - so how can you make sure you retain your top talent?
Get inspiration from your senior HR peers and employee engagement experts Achievers in our virtual discussion exclusively for Connex Members. We'll connect you with your peers and facilitate a lively discussion around topics such as empowering managers, supporting career progression and providing workplace wellbeing support, so you can build a benefits package that engages every employee.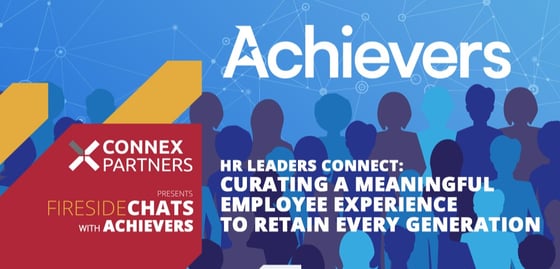 Join the discussion to learn:
What employees really want from your organization

How your peers are working to retain their top talent

How to prioritize employee engagement to delight your team
ELEVATING LEADERSHIP THROUGH NEGOTIATION
Discover the most important skill for HR leaders in the post-pandemic world.
A lot has changed in the past few years and the world is more competitive than it has ever been. In order to make an impact, HR leaders need to be building the leadership skills that are needed in our changing, often uncertain environment.
Watch our discussion with Denis Leclerc, Professor of Cross-Cultural Communication and Global Negotiations at Thunderbird School of Global Management, to discover why 'negotiation as a skill' is the #1 critical attribute of effective leadership in a fast-paced, post-pandemic economy.
Watch our exclusive Q&A interview with Denis, in which he explores:
The importance of negotiation as a skill

How the art of negotiation enables HR leaders and their teams to achieve their goals

How negotiatory leadership is more important than ever in an ever-evolving, post-pandemic and hybrid working world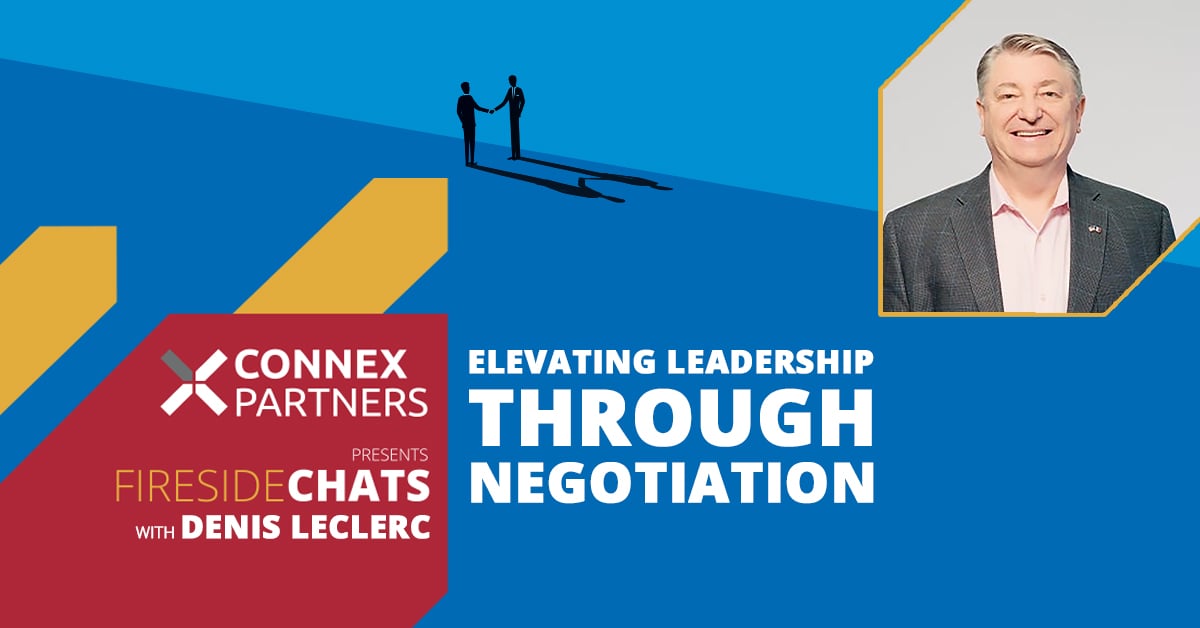 It's time for HR leaders to make total rewards a strategic priority.
Whether you're striving to recruit fresh talent or retain your best employees, taking a total rewards approach has never been more important. Employees are choosing to stay or leave companies based on the tangible and intangible benefits they can offer them. Join our discussion with David Giesman, VP of Global Total Rewards at Designer Brands, to discover how he evolved the company's total rewards strategy to achieve 'Culture 3.0', an elevated culture fit for the new era of hybrid working.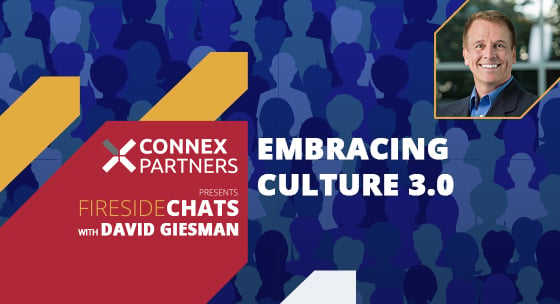 Watch our exclusive Q&A interview with David, in which he explores:
Why total rewards became a strategic priority during the pandemic.

How collaborating with colleagues outside of HR can help you to provide the benefits employees really want

Why it's so important to be strategic rather than tactical when implementing programs

How to measure the value of your total rewards strategy beyond hard dollars and data
DISPELLING THE HYPE: STRATEGIES FOR THE GREAT RESIGNATION
Every day we're bombarded with stories about the Great Resignation.
As an HR leader, it's impossible to escape the headline-grabbing stats and unprecedented employee turnover rates. But as with any phenomenon, the media portrayal is often simplistic and misleading. Ian Cook, VP of People Analytics at Visier, joins us to dispel the hype with his pioneering work on HR data.
Watch our exclusive session with People Data pioneer Ian Cook, in which he explores:
The disconnect between the media portrayal and reality on the ground

The key drivers behind the Great Resignation according to Visier's data

How to build practical, data-driven strategies for addressing staffing challenges

How to start your organization's people analytics journey and build a people analytics function

Why the Great Resignation will change the future of work.
Ian also answers a number of questions from your executive peers, giving you further insight into the staffing challenges facing HR leaders today and how to overcome them.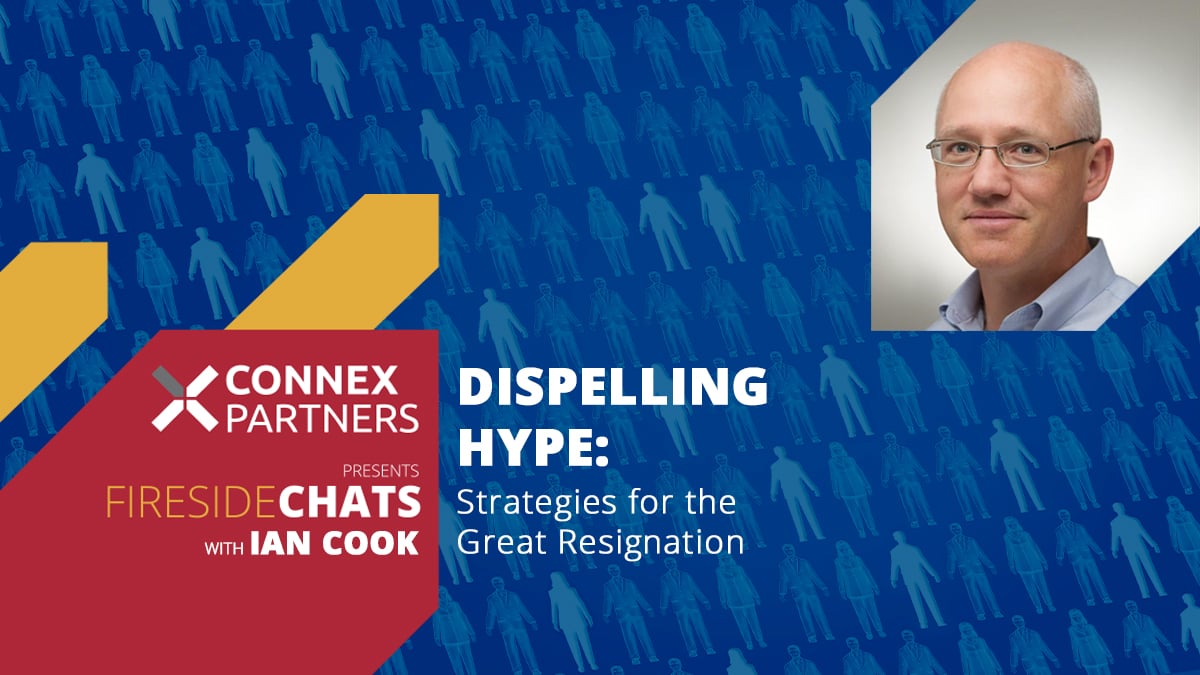 More about connex partners
Connex Partners is America's leading invite-only network for C-level HR executives. Founded in 2006, Connex has been connecting high-caliber leaders to solve their biggest challenges for almost 20 years.
Members have access to practical strategies and frameworks to drive decision-making, taking part in a wealth of exclusive networking opportunities online and in-person, including innovative think tanks and intimate briefings. Membership includes a network of highly vetted partners with the solutions to leadership's most pressing issues.
Ready to contribute to the Connex community and attend our executive events? Get in touch to find out how we can benefit your role and the needs of your organization.