FROM LABOR SHORTAGES TO INCREASING DIVERSITY, EQUITY AND INCLUSION, Healthcare LEADERS ARE FACING COMMON INDUSTRY CHALLENGES.
With our Fireside Chat series, we aim to uncover how pioneering Healthcare executives are overcoming these universal challenges in the Healthcare Industry. Each session has a unique focus and involves an Healthcare Leader who is leading the way in that area, providing you with best practice insights that you can use within your own organization.
These exclusive events are only open to Connex Members, and those that join our Fireside Chats live have the opportunity to put their questions directly to the experts. Members can also catch up on past events below.
Discover Past Fireside Chats
WHERE LABOR MEETS AUTOMATION
This discussion explores the practical approaches to digital transformation, automation, and AI, primarily as a means of filling the gaps left by the market's unprecedented labor disruption. It examines what undertaking a digital transformation journey is like as aProvider and the roadblocks to overcome, while also tapping solution providers though leadership to help attendees better understand what's on the horizon.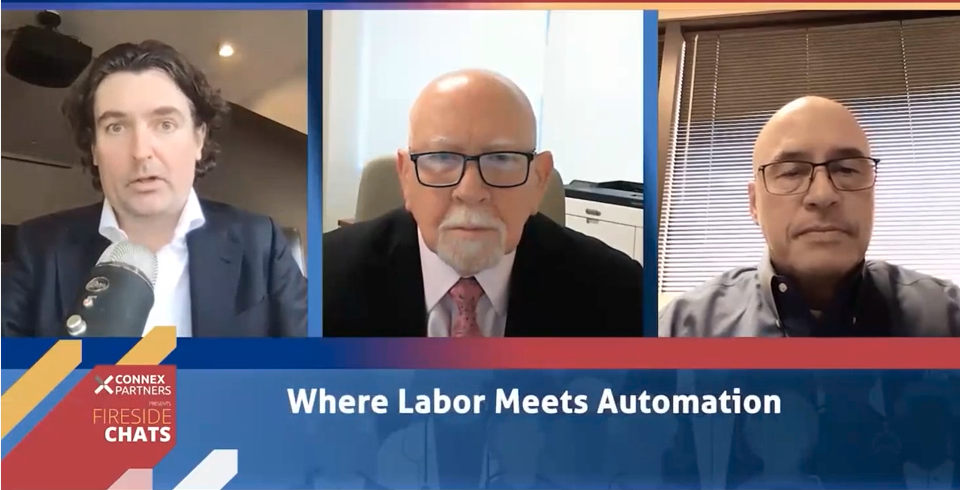 How can healthcare providers improve care quality without increasing pressure on workers?
Many healthcare providers are focusing on continuous quality improvement (QI) to provide better care for their patients, without realizing the detrimental effect constant change can have on their staff.
To avoid worsening staff burnout levels, QI changes must be handled strategically and tactfully. Join this exclusive Q&A with Trillium Health Partners' Chief Health Information Officer, Chris Hayes, to discover how to achieve sustainable, strategic QI that doesn't increase the burden on your teams.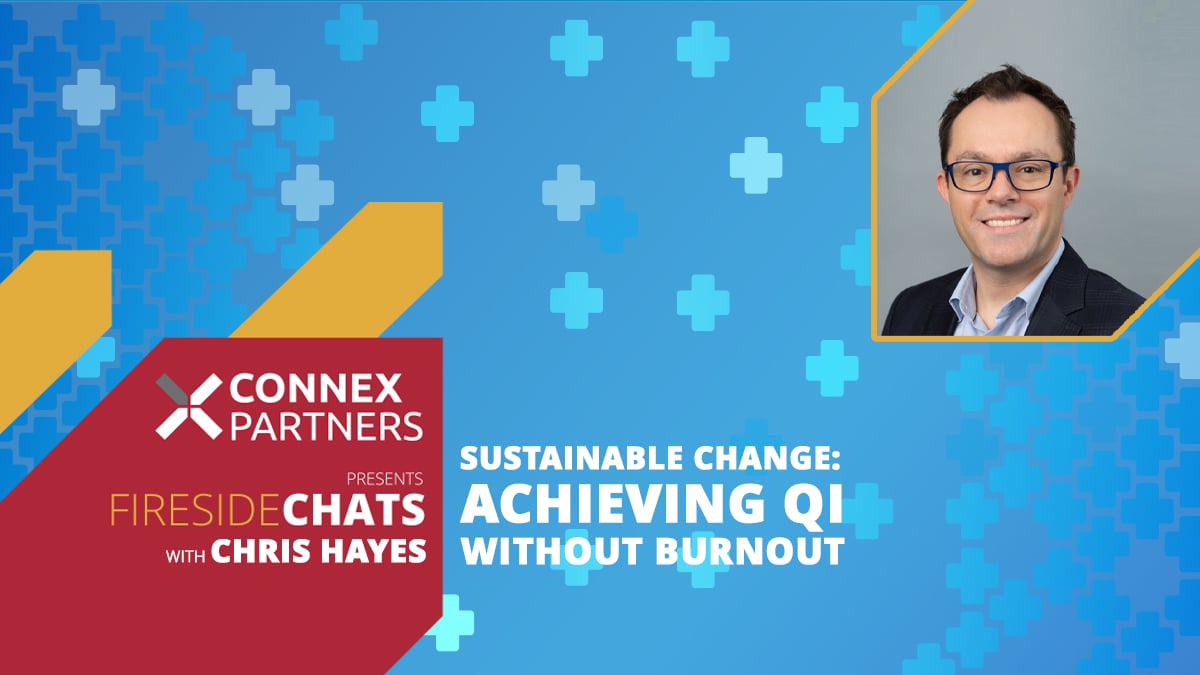 In this session, Chris explores:
The interplay between care quality and staff burnout

How to build leadership alignment for QI

The impact QI can have on patient interactions

How to avoid common pitfalls to achieve sustainable QI.



Healthcare providers are losing their best physicians and nurses to premium labor firms
Caregivers' expectations have shifted in recent years. They want to choose their own schedules, which is why many are moving to premium labor firms or taking travel contracts. To retain top talent, healthcare providers will need to embrace gig-style working - but how?
Join our exclusive Q&A session with Norton Healthcare's SVP of Operations, Scott Watkins, and Hallmark Health Care Solutions CEO Isaac Ullatil to discover how Hallmark's innovative Einstein II tech is helping Norton to revolutionize their scheduling and slash their labor costs.
The webinar is free to attend and attendees will be sent a link to log into the webinar room before the scheduled start time. Simply complete the form to secure your place on the webinar.
In this discussion, Scott and Isaac explore:
Why traditional staffing solutions are no longer working

How gig-style staffing can differentiate your organization within the competitive talent landscape and increase employee engagement

How Hallmark Health Care Solutions' Einstein II technology has helped Norton to build an internal resource pool (IRP)

The positive impact flexible staffing can have on your organization's labor costs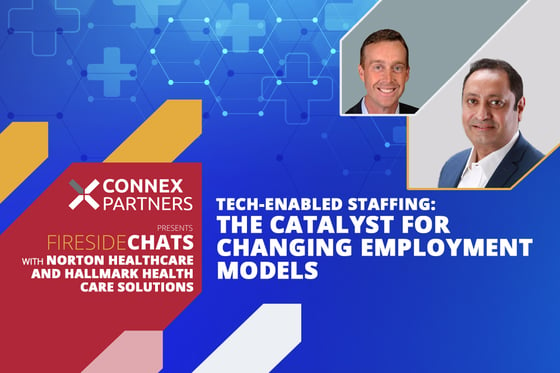 Every day we hear new stories about worsening labor shortages in the healthcare industry
Labor shortages have left healthcare workers across all settings stretched to maximum capacity, yet most of their many responsibilities are vital to patient safety. Could telehealth be the answer to relieving the burden on physicians without compromising patient outcomes?
Houston Methodist's VP of Finance, Scott Ulrich, and Associate Chief of Nursing, Heather Chung believe so. In an exclusive Q&A session for Connex Members, they are set to share how virtual care is delivering significant benefits to the healthcare teams and patients at Houston Methodist hospital.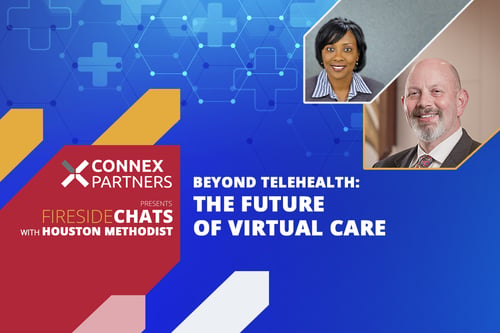 In an exclusive Q&A interview with Connex, Scott and Heather share:
Which healthcare tasks are prime for automation

How virtual home visits can contribute to a reduction in readmittance

How technology can improve collaboration between hospitals and outpatient settings

Patients' responses to virtual visits, telenurses, and telesitters

How new technologies like ambient intelligence could transform healthcare in the near future.
Every day we hear new stories about worsening labor shortages in the healthcare industry
As a healthcare leader with many responsibilities, it can sometimes be difficult to stay on top of these developments, and to discern clearly between hype and reality. As with any phenomenon of this nature, it is objective data – and not headlines – that tell the true story, and provide the information we need to navigate incoming challenges.

In our latest webinar, Ian Cook, VP of People Analytics at Visier, joined us to provide key insights on the current staffing crisis with his pioneering work on people data.
Watch our exclusive session with People Data pioneer Ian Cook, in which he explores:
The realities of today's compounded and complex labor shortages.

How to shut out the hype and build practical, data-driven recovery strategies

How to engage and build consensus with the rest of your executive team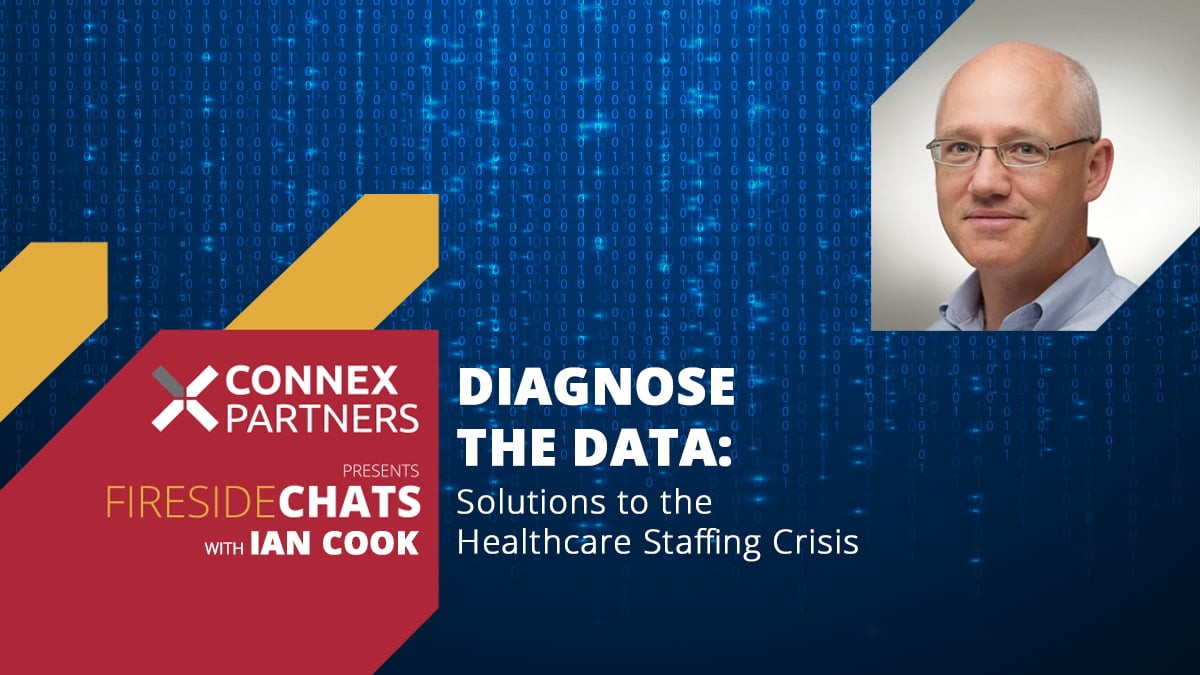 More about connex partners
Connex Partners is America's leading invite-only network for C-level HR executives. Founded in 2006, Connex has been connecting high-caliber leaders to solve their biggest challenges for almost 20 years.
Members have access to practical strategies and frameworks to drive decision-making, taking part in a wealth of exclusive networking opportunities online and in-person, including innovative think tanks and intimate briefings. Membership includes a network of highly vetted partners with the solutions to leadership's most pressing issues.
Ready to contribute to the Connex community and attend our executive events? Get in touch to find out how we can benefit your role and the needs of your organization.