Posted on

December 3rd, 2015

by Thomas Lynch
Striving to Create a Best In Class Legal and Compliance Department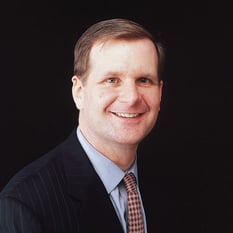 Today's leading corporations are not satisfied with the simple delivery of traditional services from their legal and compliance departments – they demand value. Success in this area requires a determined and focused effort that builds first upon a team ethic and consistently demands excellence. We asked Kevin Rampe, General Counsel of North America at the ACE Group to share his insights on the key differentiators required to build a best in class legal and compliance department.
What do you think are the key make-ups of a strong legal department?
I think first and foremost you need a strong talent base. Second, is that each and every member of your department has an understanding and knowledge of the underlying business model. I tell my attorneys all of the time, 'One of the most important things is to understand how the company makes money, when you understand how the company makes money you can give advice to our business partners and fashion legal solutions that can deliver the most value to the company.' I think the final piece of a strong legal department is teamwork and collaboration. No matter how talented each individual may be you need to have a platform and a group that works together cooperatively and takes advantage of all the strengths of their teammates. You need to leverage the entire department, and everyone in it, to get the best possible results for your business partners.
How do you go about using technology to increase communication without losing that personal touch?
That is one of things we were concerned about when we first started using technology. We did not want to become automated to the extent where we were no longer interacting with our business partners or each other. From the beginning, therefore, we have emphasized using technology as a tool to enhance, not replace, that personal touch which is an important component of delivering legal services and key to our communications with each other and our customers. At the end of the day we are here to provide legal services to our business partners. Technology is a necessary aide for my team in this regard because legal is really a high touch discipline in that we can't really do our job without being in touch with our business partners on a regular basis. In addition to any technology that we utilize, we also focus on setting up numerous opportunities to be physically in front of our business partners. The technology is a supplementary tool enabling us to take the extra steps and undertake the planning necessary to be there for our business partners and provide the best in class service they deserve each and every time. "We don't want to become automated because of technology, it should be a tool to enhance communication"
With employees in multiple locations, how do you keep everyone up to date and keep track of employee tasks?
I guess that is really two separate questions. Overall, we focus on structure and a regular reporting model, which ensures that we have an awareness of issues as they arise and of what's going on throughout the legal group. We focus on making sure that we have regular reporting, at least monthly, up through the management chain. In addition, other managers and I take the time to visit multiple locations where we manage staff. You really can't do it without making the investment in time and travel. Visiting and touching base frequently is critical. You need to make sure that you are constantly asking questions and getting to know what's happening at each location by getting to know your team, their talents, and their career aspirations. None of this can be replaced with a one size fits all system. In terms of making sure that everyone is aware of developments within our group, we use a blog that I post to regularly and we hold quarterly town hall meetings that we simulcast to all of our locations. We use these meetings to both talk to employees about what's happening in the organization, what to expect over the upcoming quarter and to ensure we are sharing the same professional values. It is also an opportunity for all team members to ask questions on any topic that may be of concern or interest.
What are some of the key ways that you measure success within your department?
We use multiple tools. We look at the feedback from our business partners. We also have an annual balance scorecard that we utilize, which reviews financial metrics, employee & financial performance and survey results that we get from our business regarding how our individual lawyers are doing. We also capture value-adds within the group, where we identify what has been done to contribute directly to the bottom line of a single business division or to the overall company.
We use a scorecard and report card approach, weighing each of these metrics separately. We then analyze all of this information together to compute an overall and to identify opportunities to improve our capabilities going forward.
How would you advise other senior legal executives to best utilize their entry level staff and paralegals?
This is a process that we're constantly going through and improving. First and foremost, you need to think long term. You are bringing entry level and junior people into the organization for the long-term health and viability of your legal group. Therefore, the focus needs to be on both broadening their understanding of both the law while ensuring that they obtain a basic understanding of the operations – what makes the business tick?
We also use our entry-level people to help take some of the lower level tasks off of the plates of our more seasoned attorneys. This allows our senior team members to focus on the higher-level responsibilities. Finally, we focus on mentoring and a formal skills building and training program. We have a curriculum that we run all of our new people through to develop their skills and provide training as to the group's business model. We make sure we assign individuals a mentor who will work with them as they go through their first few years with the company.
It is important to make sure from the very beginning that they are trained with the understanding that they are part of the future for our group. They cannot just go off into their own silo and do their job. We make sure that they understand that they're part of a larger group and take the collaborative approach that I mentioned as critical for them to contribute to the organization's success.
Kevin Rampe is a frequent best-practices contributor to the Connex Executive Legal Sector