Posted on

June 2nd, 2014

by Thomas Lynch
Suzanne Rich Folsom and the Role of the Borderless GC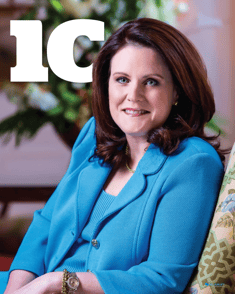 Suzanne Rich Folsom, General Counsel of U.S. Steel and member of the Connex Legal Sector Advisory Board, was featured on the cover story of Inside Counsel magazine's June edition. The article focuses on her adept handling of legal and compliance-related crises in a variety of leadership roles throughout her career.
Excerpt:
Folsom says her background, which encompasses international assignments during her tenure with the World Bank, forced her not only to live and work in other countries, but also to adapt to new cultures and new laws, which have helped prepare her for her current role as GC of U.S. Steel.
"These experiences helped me to be more versatile and to take on a new role and handle situations no matter how quickly they come at me and no matter what time of night they are," she says. "I think most GCs would agree that the position of GC has undergone a sea change in the last several years. The position has grown within the corporation with respect to stature and reliance on the business side."
You can read the piece in full over at InsideCounsel.com.