Posted on

February 22nd, 2016

by Thomas Lynch
Creating Value from the Legal Team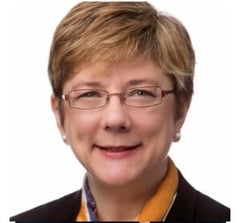 In this interview, Andrea Charters, Vice President and Associate Legal Counsel with Rosetta Stone shares strategies for senior leaders to gain corporate buy-in, understand their team, and to create a legal team that is a value center, rather than a cost center.
Why is it so important to create buy-in from management? What steps do you recommend for achieving it?
An in-house legal team can create demand for the services of the Legal Department by demonstrating that Legal can expand the range of possible business strategies, implement the achievement of strategic decisions, and attain business results while at the same time achieving optimal mitigation of risks and costs. Legal serves senior management, project teams, and all departments throughout the company.
In a typical month, I work with about 100 stakeholders throughout Rosetta Stone. Each individual person needs to feel that they are getting 100% service from the Legal Department to serve the needs of their projects and departments, as well as personal service. By developing a legal solution based on a thorough investigation of the needs of the business, it is possible to provide the highest quality legal advice.
The first step in any in-house legal process is to interview the stakeholders to find out exactly what their needs are, what they are trying to accomplish from a business perspective, and to discover what flexibility they have to develop their strategy in a way that will accommodate legal issues.
The second step is to undertake any appropriate research and drafting of policies, procedures, and contracts. Then, it is possible to refine one's work product in consultation with the business team before presenting it to an opposing party, regulators, or the public. Finally, one negotiates with counterparties, regulators, and any applicable industry groups. By undertaking this process, it is possible to provide legal advice that is informed by the facts of the business, not only achieving cost savings over outside counsel, but also providing better quality advice to accomplish business objectives in the most effective and efficient fashion.
What steps do you take to really understand your legal team? Why is that important?
Each attorney and support staff member of the Legal Department brings unusual skills, professional experience, and life experience to their work at the office. Taking time to talk with team members over time makes it possible to place each person's work product in the context of their past experiences, some of which may be unrelated to law, their long-term career objectives, and their short term goals for their work.
That means that we need to see and appreciate each person for the complexity of all they have to offer and give them more of the work they excel at, as well as challenging them to improve at tasks that are needed for the functioning of the department. We have found, for example, that some Legal Department members have had great sales, writing, and editing experience that can boost their productivity at the department. Seeing each person's strengths and how they can make the department more effective builds both motivation and good work habits for each person.
Value center vs cost center- how do you begin differentiating?
The Legal Department as a Value Center begins with the answers to the first question above: tailoring legal advice to the needs of the business by using interviewing skills to determine the needs of each project, department, and executive group. Throughout the process, the primary principle is that in-house attorneys know the business and can deliver value based on advice tailored to the business.
In some projects where it is clear that the business objective cannot be met without assistance from the Legal Department, such as an acquisition of a new business or a sales contract, making the contribution clear is fairly obvious. Other matters, such as intellectual property protection, data protection, securities compliance, and consumer regulation, allow for the creation of a company asset or brand enhancement. Litigation can bolster these assets and the brand and be a way of mitigating risks and costs.
What are some tips to free up the department's time to help reduce outside counsel spend?
I have several tips for how effective use of the time of each member of the Legal team allows the maximum reliance on in-house time and the minimum reliance on outside counsel.
First, regular team meetings help everyone to know what projects other attorneys and staff members are working on, so that the person best suited to a particular matter can either do the work or provide needed input based on their expertise.
Second, communications are not usually just directives. Rather, they are interactions aimed at decision-making and workflow management. An open door policy and availability of all Legal department staff for dialogue are essential to communications needed to handle work efficiently.
Third, regular building of expertise and skill throughout the department is essential to maintaining the efficiency of the department. Keeping abreast of law changes and developments in the industry makes it possible to provide counsel based on knowledge of cutting-edge developments in the law and changes in the industry. As a software company, we see constantly evolving legal changes, development of industry standards, trade association developments, and evolving best practices. Often best practices are available over the Internet on postings by other companies, securities filings of other issuers, and resources developed by industry groups.
By providing advice based on knowledge of the business and use of these resources, we are able to reserve outside counsel time for situations where counsel based on blind inquiries to regulators and expertise based on serving hundreds of clients with similar issues that are not disclosed on the Internet are truly necessary.
Andrea L. Charters is a frequent best practices contributor to the Connex Legal Sector.