Posted on

April 19th, 2016

by Sarah Clawson
Leveraging Your Legal Department
Written By: Thomas Lynch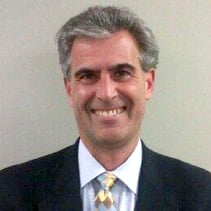 Vincent Castiglione, chair of the ACC litigation committee, shares his insights and experiences on working within IP competitive industries, effectively cutting departmental spending, staffing in-house vs. outside counsel, and managing legal staff within a corporate environment.
With IP becoming more of a front of mind topic, both legally and financially, what are some of the ways that your legal department handles IP within Coby?
That is a loaded question! You are asking the guy who started his life as a patent attorney writing a lot of patents! Patents have always been important to businesses and we as patent attorneys in the in-house setting; it seems that now the word du jour, the vogue if you would, is "IP attorney." I'm old enough that we were still patent attorneys--and I won't tell you how old I am, but I'm old enough to say that.
However, IP has always been critical and core to how I've practiced and what I've been as an attorney. As a matter of fact, it was my property law class at Emory Law School many moons ago which got me excited about the notion of what the intellectual property was to begin with. So, it's always been core to my practice and to the businesses that I've been privileged to work for. Every single one of the businesses that I have worked in, all excellent companies that I was privileged to serve—IP has been always been critical to their success and how we looked at IP.
I'll speak about my work for my current employer, Coby—and these are my views and not those of my employer. We view IP as a critical component for competitive success; we look at IP in terms of the barriers that it may present to success in a certain marketplace, and we look at IP as a vehicle that allows for a competitive and level playing field amongst all similarly situated competitors. So, we take more of a pragmatic view as to what IP represents for a commercial success in the business and we manage that accordingly.
Probably the single biggest indicator of how critical I view IP for the company is that my first attorney hire was a trademark attorney, because of what I viewed as a need to beef up the IP protection of branding and marketing, (something I consider inherently woven to trademark aspects of the business), and to bring in that expertise in-house.
I've always been in very IP competitive businesses. A large portion of my in-house experience has been in the medical device industry. That industry is incredibly IP competitive. Of late, consumer electronics and telecom have gotten more than their fair share of news and publicity due to what are being called "patent wars" in certain areas of those industries; cell phone patent wars for example. Those "patent wars" have always been true in the businesses that I've been involved in. There were tremendous medical device "patent wars" in angioplasty and stents and rapid exchange catheters and I was in the middle of that for a prior employer.
What you're hearing about now are disputes that affect everyday consumers of durable goods and get a lot of business press. So, I don't see that the risks IP brings to certain businesses has really changed that much over the years; it's just the exposure that those wars have gotten from the popular press has changed.
With budgets being cut, what do you think are the top 3 ways that you use your in-house resources to save money?
I don't think the budget-cutting phenomenon that we've all heard of recently actually affects the way that most in-house counsel managers have approached the use of resources. I can tell you that it never changed my own personal view. I've always been in smaller law departments. Not necessarily small companies, but for the most part, my very first in-house jobs were in smaller law departments and functions where every dollar of legal spend counted. We were watched carefully and we were always in a very cost conscious environment. Quite frankly, a good in-house manager can't view corporate money as being theirs to spend as they choose. That money belongs to the corporation and its shareholders and owners. So we all need to be stewards of legal spending.
First of all, one of the things I've always striven to do is to separate issues that require the expertise of outside counsel from what in-house counsel can realistically do, and what we can realistically manage internally. What you've seen over the years is more of a push or a reliance on having in-house counsel assume tasks or even subject matter expertise that may have fallen previously with outside counsel; I think it's dangerous at times to fall in that trap. As an in-house manager, you need to always be aware of what you can realistically manage in-house, especially in rapidly evolving legal subject matter areas; never be shy of making the judgment call that outside expertise is required in a certain area. If you ever get to the point where you see more and more of that outside expertise needed in a functional area, then you should be thinking about bringing that function internally and bringing that specialist on board, but that's probably for another question. What you want to do is always separate pragmatically what you can realistically manage internally from what you need to send outside.
With that said, it's axiomatic for a good in-house practitioner to be fully integrated or as closely integrated as they can be with the business; the best cost saver in the in-house environment is to avoid the legal issue in the first place-- prophylactic avoidance is the ultimate cost saver of legal costs. So what you want to do is have your lawyers integrated with the business, not forgetting that they don't run the business, but that they are counsel to the business. You want them integrated so that they can proactively head off situations or practices before they become issues, if you would. This is probably the single biggest contributor to saving on legal expenses down the road.
And last but not least, what I really found beneficial in helping to manage the bounds of overall legal spend – whether it's internal legal spend for headcount versus external legal spend for outside resources – is if they developed what I call cores of expertise in select areas of the law. Depending on what business you're in, if it really makes sense for you to have a particular area of expertise as an in-house function,then manage it and drive it that way and manage the efficiencies that way. Here, at my current employer, I've elected to do that in my very first hire for a trademark counsel position. We're really a branding and marketing driven company and branding and marketing equates to trademark and trademark practice. So after many years of outsourcing the trademark function, we made a strategic decision to bring that function in. We did that a little over a year ago.
Do you think outside counsel is a good investment and how would you suggest seeking other ways of using them?
The short answer is yes. Good, valued outside counsel, outside legal experts, colleagues in the law, are really, in my view, indispensable to having a successful business. Particularly in this highly regulated, highly litigious environment that we find our businesses involved in today. I've now worked in two major industries in my in-house career-- healthcare, medical devices and light biotech, and now consumer electronics products. Both are highly regulated industries – different types of regulations, mind you– but highly regulated industries with a lot of compliance issues that you need to be concerned about in managing legal affairs for the company. Those tend to be specialized areas and unless you have a well of financial resources to bolster that practice in-house, you really need outside expertise.
I like to say that you learn your trade where the trade is practiced, and that's in law firms; and the "legal trade" is still practiced in law firms. So you really need to form those relationships over time and make them institutional relationships with your business; I mean, they're not "your" lawyers, they're your company's lawyers, so you want to find the type of outside counsel that truly understands what your business is about and invests the time and energy that's going to be needed to view the relationship with your businesses for the long term. They're not in it solely to bill you and to make the buck; they're in it because they care about your business and they want to help your business grow and prosper for the long term.
So, that means how they staff your cases, how they staff your litigation, how they approach transactions, how they approach acquisitions, licensing, and understanding what your corporate culture is and what your business needs are for long term success.
But it also means how they work with you and your style for running the law practice for the company; and if they show respect both for your position and views on how you want that done. I've said in the past that for the outside relationship to work for you in the long term, egos need to be checked at the door. It needs to be a partnership in every sense of the word.
How key is hiring the right staff to help you improve your department both efficiently and financially?
That's an interesting question because to be quite honest with you, I mean, that question could apply in any function, in any aspect of any business. The key to having a successful business is to have the right people in the right roles doing the right jobs and understanding the right issues. That's true in the marketing function, that's true in the advertising function, the product development function, and that's certainly true of the legal function.
Firstly, you need functionally good attorneys that understand the law, that understand the practical application of the law to a business environment, and that understand the ethical bounds to which they're committed. An in-house practitioner needs to always be attuned to and be a steward of the legal process, they are officers of the court and they need to act accordingly.
Beyond that, I think the single most important attribute that a good in-house counsel can have is an understanding of how the law applies to business and to their role in applying it to the business; how to get the business to where it needs to go in a way that complies with the law and complies with regulation. You have to come up with creative business solutions that follow the law, not simple "no you can't" or "yes you can" answers.
What are some of the ways that you tend to get your staff a little bit more motivated to commitment to really help within your department?
You know what? If you hire the right folks and you make the right matches, that problem takes care of itself in many ways. If you bring in people and they are excited about the business, what your company does, its initiatives, and they're excited about their colleagues and their functions, then automatically get them involved in the business setting, first and foremost.
People go in-house for lots of reasons; some people go in-house because they're looking for a better lifestyle than what law firms provide. But most of them go in- house because they want to be closer to the business. No matter how much outside folks say "we're close to the business", they're never, ever closer to that business than the lawyers who are practicing, day in and day out, in those businesses. It's that simple.
So, what you're trying to do is get people excited about the opportunities that an in-house practice provides, which may not be as readily available on the outside and, quite frankly, being in-house, the biggest advantage is being close to the day-to-day business of business; at the operational decision level, being able to influence that, being able to help craft solutions to problems.
I try to get folks involved, whether it's on committees or whether I have them sit in on business review sessions; you give them independent work. You want to manage them & manage the process, but you don't want to lord over your employees. You want to make sure that they feel as if they're getting experience and training but in a way that develops their own individual style and gives them a sense of self- satisfaction; that they have accomplished something. Those are the main ways that I try to motivate people.
Vincent Castiglione is a frequent best-practices contributor to the Connex Executive Legal Sector.