Posted on

February 9th, 2016

by Sarah Clawson
Stewardship and the New Age of Excellence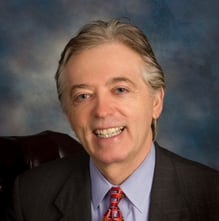 As Chairman of the Fiduciary Standards Committee at Roland|Criss, Ron Hagan has over 20 years experience in governance issues. Mr. Hagan works with numerous retirement plans, foundations, and endowments on improving the processes by which they evaluate current and prospective solution providers. We asked him to run down some important items to look for and some common pitfalls.
Thank you for carving out some time for us Ron. Tell us a little bit about your evaluative process when it comes to gauging stewardship please.
Over the course of the two decades that Roland|Criss has been involved in providing risk management solutions to fiduciary organizations, we have found that the most effective stewards possess two highly burnished traits: commitment and competency. Measuring the degree to which stewards possess those traits requires a combination of subjective and objective analysis. Based on an overwhelming amount of evidence that I have seen, most people that occupy stewardship positions for retirement plans and non-profits are well intentioned. Their commitment to serving the interests of their constituents in a loyal and exclusive manner is evidenced in many of their decisions. On the surface, then, it would appear that stewards meet the subjective test.
Generally speaking, investment stewards want only the best outcomes for the people whose assets they manage. It turns out, however, that there are limits to how far some stewards are willing to go toward putting their beneficiaries' interests before their own. It is important, therefore, to measure a steward's commitment and translate the results from the subjective realm to an objective domain. We have developed methods for testing a steward's commitment in a way that produces a scalable value that reveals the individual's suitability for their role as a fiduciary.
The so-called "prudent man" rule, which is addressed in both pension law and statutes that regulate non-profits, requires stewards to be much more process focused than outcome oriented. In order to be effective process managers, stewards must also possess skills that are not intuitive in nature.
For example, the prudent man rule requires that stewards acquire and demonstrate a skill level that equals that of a professional investor. That is a fairly high bar to be sure, but one which nearly every business unit executive or manager can reach through training. Our analytics reveal the extent to which prudence disciplines such as investment skills have been developed.
The results of objective testing of the commitment and competency of a fiduciary organization's stewards serve as excellent predictors of future outcomes for the organization's stakeholders.
What deficiencies in stewardship at Foundations, Endowments, and Pensions do you most commonly find and what do you think needs to be done to address them?
The stewardship community oversees about $5 trillion in other people's money. Even though process standards exist for the manufacturing of nearly every product we purchase, drugs that we consume, food that we eat, and accountants on whom we rely, investment stewards lack the benefit of standards. Incredibly, people who serve on retirement plan committees and the boards of foundations and endowments have no relevant process standards by which to perform their duties under laws that demand their adherence to a process. Furthermore, no pre-requisite licensing or training is required.
Investigations into some of our generation's worst stewardship calamities such as the Madoff scandal, reveal that process failures, far more than the instability of investment markets, lead to fiduciary failures. In addition, the U.S. Department of Labor's studies into the competency levels of retirement plan fiduciaries documents the need for much better trained stewards than exist today.
The lack of standards, combined with untrained or poorly trained investment stewards, is a volatile mix. In the final analysis, the only lasting cure for many retirement plans and non-profits is to outsource their administrative fiduciary duties to a professional organization that is built to deal with those duties.
The Employee Retirement Income Security Act of 1974 ("ERISA") calls such an outsourced provider a 3(16) Fiduciary. Roland|Criss offers 3(16) Fiduciary services.
In term of auditing vendors, what do you feel are the most important characteristics that need to be exhibited by vendors?
In the new era of stewardship accountability, buyers of fiduciary support services, regardless of whether they are retirement plan sponsors or non-profit foundations, want assurance that the vendors in their supply chains are trustworthy.
On the provider side of the issue, vendors such as investment advisors, third party administrators, money managers, and outside trustees compete in crowded space. Their ability to set their firms apart from the crowd is critical to acquiring and keeping a loyal client base. I tell both stewards and vendors that the best providers of investment and administration services to fiduciary organizations possess these key traits:
Communicate in jargon-free language.
Make reconciliation of fees for services easy.
Don't overreach on claims of fiduciary status.
Transparent about all sources of income.
Describe how affiliates may benefit from common clients.
Update contracts as services change;
Deliver relevant succinct status reports;
Restrict activities to core competencies;
Advocate fiduciary training for clients; and
Obtain a regular independent review of fiduciary support systems and practices.
Going forward, what trends do you see emerging in terms of stewardship requirements from both a regulatory and an internal best practices perspective?
Recent changes to ERISA and stewardship mandates embedded in the Uniform Prudent Management of Institutional Funds Act ("UPMIFA"), which regulates non-profits, are driving a major trend towards professional supply chain management. The concept of fiduciary supply chain management relies on two central themes.
First, practically every service that touches a fiduciary organization's stakeholders involves the combined effort of multiple vendors. Collectively, those providers constitute the fiduciary supply chain, which is every bit as complex as the supply chains that support industrial companies.
Second, while the existence of fiduciary supply chains is decades old, most retirement plan sponsors and many non-profits have only lately adopted relevant management procedures. Smaller players are finding it cost prohibitive to follow suit. Consequently, budget constraints, adverse litigation outcomes, regulatory activism, and pressure from stakeholders are pushing many fiduciary organizations to outsourcing as their only real option for meeting their legal vendor management duty.