Posted on

December 16th, 2015

by Sarah Clawson
Socially Responsible Investing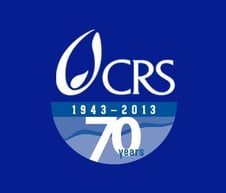 Steven Perry, MS, CTP, CPA, Global Treasurer of Catholic Relief Services, shares his insights on the challenges faced when sourcing diverse investment options under the many constraints imposed on Socially Responsible Investment organizations.
Please tell us a little bit about yourself and your organization's mission.
I have been the Global Treasurer for Catholic Relief Services (CRS) for the past 23 years and responsible for bank, investment and financial provider relationships. This includes overseeing the global treasury function to support CRS operations for the organization's world headquarters in Baltimore and for CRS overseas country program offices. In addition to directing treasury operations, I direct treasury and investment policies which include monitoring compliance with the socially responsible investment guidelines of CRS. I hold a MS degree, CPA and CTP licenses as well as several professional memberships. Catholic Relief Services celebrates 70 years of giving hope to a world of need this year. CRS is the official international humanitarian agency of the Catholic community in the United States. Founded in 1943 by the Catholic bishops of the United States to serve World War II survivors in Europe, CRS has expanded in size to reach more than 100 million people in 91 countries on five continents. CRS world headquarters is located in Baltimore. The CRS mission is to assist impoverished and disadvantaged people overseas, working in the spirit of Catholic social teaching to promote the sacredness of human life and the dignity of the human person. Although the mission is rooted in the Catholic faith, the organization's operations serve people based solely on need, regardless of race, religion or ethnicity.
How should you train and migrate to the ICD-10 adoption and mini- mize the efforts of the 60% of your staff that will need trained?
Training is paramount to the success of your ICD-10 installation. As noted the studies show that at least 60% of your staff will require some form of awareness. Key is the decision of what "tool" that you will use and customizing that tool to specific job specific duties. Your timeline and success is very much contingent on whether you elect to at- tempt to train internally or outsource. It is typically recommended to have a hybrid with a third party module tool that is used to train internally by local resources.
Can you talk a little bit about the Socially Responsible Investing (SRI) constraints that your organization operates under and contrast that with some of the other common conceptions of SRI that other organizations may use?
CRS adheres to the Socially Responsible Investment Guidelines as set forth by the United States Conference of Catholic Bishops. In addition, Catholic Relief Services has considered adopted or considered adopting additional screens which include excluding companies doing business with corrupt regimes and companies that do not comply with the Extractive Industries Transparency Initiative. As a Catholic organization, our screens are uniquely driven by the values, directions and criteria driven by the Gospel, universal church teaching and Conference statements.
Clearly there are many variations of SRI followed by other organizations. The differential factor for CRS is the Conference investment policy on protecting human life, promoting human dignity, reducing arms production, pursuing economic justice and protecting the environment, are the foundations of our screen. These strict SRI guidelines close virtually all mutual funds and commingled investments.
How do you feel about the tools that are available to investors wishing to apply SRI screens? How could they be improved to lessen the burden on organizations like your own?
In general, the tools available to apply for SRI screens are quite good. Obtaining a list of excluded domestic companies from a quality screening service based on a predetermined SRI screen is fairly easy. However, challenges may be presented if screens are to be applied for international companies or if screens are based on measuring and determining a material level of income from an excluded business segment (like weapons or adult content).
As institutional portfolios become more and more sophisticated and diverse, what are some of the challenges that you face in sourcing investments that can diversify your portfolio properly while adhering to your SRI objectives?
There are several challenges. Typically the most important obstacle is having enough funds to make it feasible to execute a separately managed account to comply with our SRI objectives. Higher fees and enough funds to properly diversify these accounts preclude many options.
Due to our restrictive SRI screen, identifying both an alternative strategy and a manager has proven to be very difficult. Typically these managers are either not willing or able to comply with our SRI guidelines. This excludes virtually the entire private equity universe.
We considered commodities but this sector was excluded because of research claiming that speculation in food and energy commodities affects the level and volatility of world-wide prices which overwhelmingly affects the poor.
Secondary concerns to CRS include the inability to identify the sources of commodities as fair trade, nor the origin or conditions of production or the counter-party to the trade.
Real estate is an option and we are still searching for a manager willing to work with a side letter to exclude certain real estate investments that might potentially violate our SRI guidelines.
What do you believe the future looks like for SRI? What trends do you see and what would you like to see going forwards?
There is growing interest in SRI and the future looks very promising. I would like to see more SRI growth in the alternative universe in order to augment strategies and managers willing to work with organizations like CRS. Social impact investing is an area of continued interest by non-profit investors and CRS. As a result, I am seeing more funds and options like private equity funds in this space. CRS is working closely with the Pontifical Council for Justice and Peace to organize, fund and staff the Vatican Impact Investing Conference in Rome this June. These investments hold great promise as a tool to serve the poor.
Steven Perry is a frequent best practices contributor to the Connex Healthcare Sector.