Posted on

March 3rd, 2017

by Connex Staff
Connex Partners HR Insights: Top Qualities of an Exceptional Leader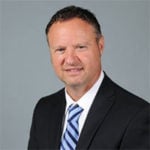 It is inarguable that great leadership is at the crux of organizational success.
We asked Justin Welner, VP of Human Resources at Spirit AeroSystems, to describe the qualities that make an exceptional leader.
---
Career Insights – What Does Great Leadership Mean to You?
Vision - Set vision and direction. What is the destination? How are we going to get there?
Conviction - Unwavering commitment to make the vision reality.
Inspiration - Inspiring everyone on the team to understand the vision and believe in it.
Humility - Humble enough to appreciate they don't have all the answers and willing to let others participate and shape the final outcome.