Posted on

August 2nd, 2017

by Natasia Langfelder
7 TED Talks That Will Make You a Better Leader
Motivate and inspire employees.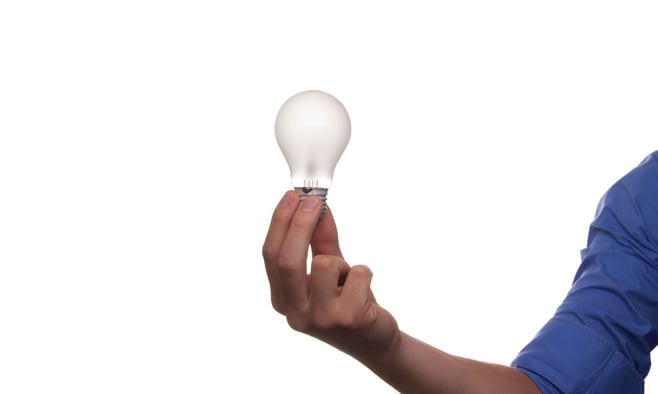 What makes a successful leader? This an age old question — from ancient emperors to modern day politicians, CEOs to middle managers, we've always wanted to know the secret sauce that inspires people to follow the leader. At Connex Partners' live peer groups, we often tackle this question in icebreakers and think tanks, and we know you and your peers have a lot to say on the matter. TED Talks has also taken on this topic many times over, and we compiled their most compelling videos where top experts share their best ideas for getting an edge on leadership.
1. Why we have too few women leaders
Sheryl Sandberg, COO Facebook and Author of Bestseller "Lean In"
Women are not making it to the top of any profession, anywhere in the world. So begins Sheryl Sandberg's TED Talk, "Why we have too few women leaders." Like her bestselling book, Sandberg's TED Talk is a rousing call to action for both men and women. Sandberg focuses on what we all need to do in order to "change these numbers at the top." Leaders need to understnad the problem and address it, in order to make companies more inclusive and more productive.
2. How to start a movement
Derek Sivers, Entrepreneur, Author
In just 3 minutes, and with the use of wacky visual aids, Derek Sivers teaches you how to start a movement. Sivers breaks down how a leader can start a movement, gain followers, how they should treat their followers and how to use their followers to gain momentum to start a movement. Come for the wacky dancers, stay for the knowledge.
3. Listen, learn...then lead.
Stanley McChrystal, General, United States Army
General Stanley McChrystal has had a long storied career serving our country. Although General McChrystal did end up resigning his post after a bit of unprofessional behavior, there's no arguing that he hasn't inspired servicement to perform in moments of extreme duress. McChrystal stresses the importance of honesty, integrity, listening to those serving under you and leading by example. He also emphasizes the importance of addressing failures, "leaders can let you fail, without letting you be a failure."
4. Lead the great conductors
Itay Talgam, International Conductor and Author of "The Ignorant Maestro"
Think outside the box with this TED Talk from orchestra conductor Itay Talgam. People say that actions speak louder than words, and Talgam proves that by showing videos of great conductors who lead orchestras without saying a word. Talgam then applies the lessons he's learned from leading without words to the business world, to give leaders clear take-aways on how to create harmony in their organization.
5. What it takes to be a great leader
Roselinde Torres, Senior Partner and Managing Director, BCG
Roselinde Torres has made a study of leadership all over the world, from Nelson Mandela to non-profits to American presdients. From these studies, she was able to distill the characteristics of thriving leaders and what they need to do to tap into the potential of their employees. Get ready to throw the rulebook out the window as Torres debunks the myths of what leaders should do and shares what actually works.
6. How great leaders inspire action
Simon Sinek, Optimist and Founder at Simon Sinek, Inc.
Simon Sinek takes the scientific approach to leadership through studying biology patterns and extrapolating how leaders can empower employees to make bold decisions and inspire trust and confidence in their leadership. Illustrating his point with examples from Apple, Martin Luther King and the Wright Brothers, Sinek will help you to understand the biology behind the human decision making processes and how to use it to your advantage.

7. Everyday leadership
Drew Dudley, Founder and Chief Catalyst, Day One Leadership
The previous videos mentioned above have talked about big ideas and leading on a grand scale. Drew Dudley brings us back to the day-to-day of our lives with his talk on everyday leadership. Dudley focuses on the idea of leadership as "the everyday act of improving someone's life." He talks about the small things leaders can do that will have a huge impact on their employees, and maybe even change their lives.
---
Did any of these resonate with you? What qualities do you think a successful leader needs to have? Sound off in the comments or tweet us @Connex.